YOU WILL ACQUIRE A KNOWLEDGE FAR ABOVE THE AVERAGE WHISKY AFICIONADO This is a live on-line course. This means that you can interact wi
About this event
YOU WILL ACQUIRE A KNOWLEDGE FAR ABOVE THE AVERAGE WHISKY AFICIONADO
This is a live on-line course. This means that you can interact with your tutor like in a virtual class.There is pre-read material (detailed handbook), then educational slides and graphics are displayed during each session.
This advanced course is designed for people who have already acquired the fundamental understanding of the whisky making process, willing to expand their knowledge further. You will better comprehend the whisky diversity through the intimate variations of its make, the subtlety of the influence of many factors along the process, and ultimately, you will enjoy any whiskey at a new height.
CYCLE of 4 LIVE ON-LINE SESSIONS - your booking includes the 4 live online sessions, the handbook, the exam and certificate:
Module 1: "From grain to wash", July 31, 2021, from 10:30am to 12:30pm EST
Module 2: "Fundamentals of distillation", August 7th, from 10:30am to 12:30pm EST
Module 3: "Wood and maturation", August14th, from 10:30am to 12:30pm EST
Wrap up and exam: August 21, , from 10:30am to 12:30pm EST
This live online course offers flexibility in the dates and times of the sessions. 
Changes are possible as long as they match the tutor and the students availability.
Check the dates at www.whiskey-gourmet.com/events
You will receive the full handbook at the time you book the course. It is highly recommended that you work on each module prior the online session to maximize the benefit of the course.
THE CURRICULUM IS VERY COMPREHENSIVE AND EXPLORES HOW EACH STEP OF THE MAKING PROCESS INFLUENCES THE FINAL WHISKEY PROFILE.
IT IS COMPOSED OF THREE MODULES
MODULE 1: From Grain to WashBarley and malting process: inside the grain and mechanism of germinationStarch structure and enzyme conversionFermentation theory and technology
MODULE 2: Fundamentals of distillationDistillation theory and technologyEffect of the pot still designs and copperSpirit distillation and congeners analysis
MODULE 3: Wood and maturationOak structure and compositionCasks making, preparation, effect of pre-used casksChemical changes during maturation
look for more details: https://whiskey-gourmet.com/events/advanced-whiskey-training-course-4-sessions-live-online-cycle-of-november-2020/
www.whiskey-gourmet.com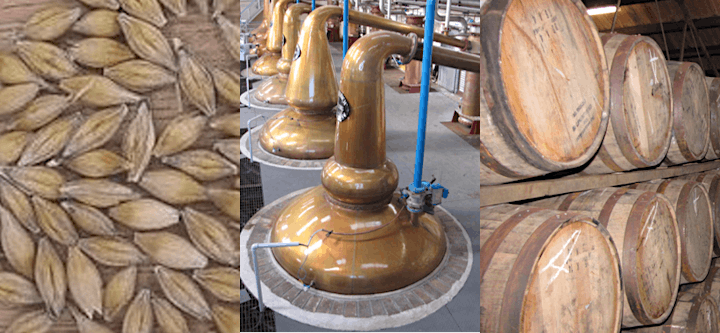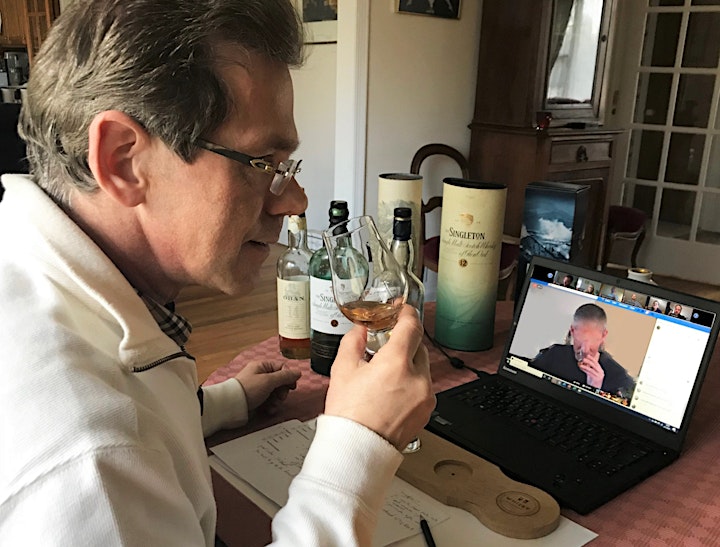 Date and time
Location
Refund policy
Organiser of Whisky Advanced Course, cycle of 4 live online sessions- Starts July 31
WHISKY GOURMET organizes unique and refined whisky experiences and classes. 
Through extensive international experience and broad whisky knowledge, the events are entertained in a unique and effective way; each time, all attendees enjoy the sessions in a very interactive way. 
After years of practice, the feedback provided by all the attendees at the end of the sessions is always the same: they all concur that they just EXPERIENCED WHISKY LIKE NEVER BEFORE.