***This is an online event, broadcast from our location via zoom***
About this event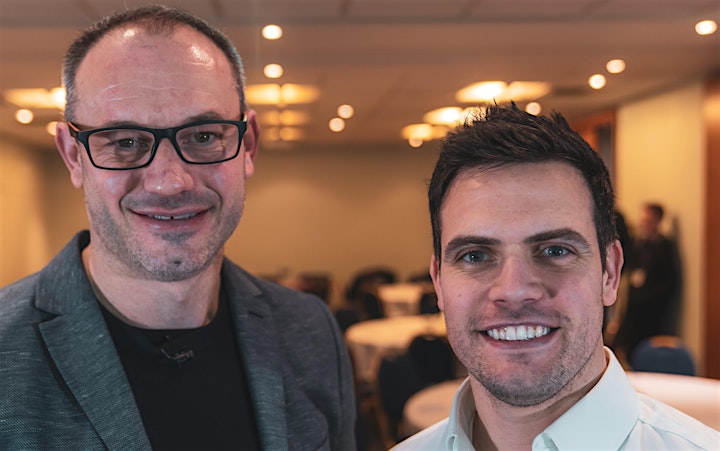 White Box Property Solutions presents... The Developer's Network: ONLINE
We are committed to ensuring that we are acting responsibly in the wake of the COVID-19 outbreak. We have taken the decision to move our recently launched Developer's Network meetings online...
Come and join us every Wednesday evening from 8 - 10pm!
This is a weekly webinar, online with guest speakers open to everyone around the world!
___________________________________________________________________________________________________
Our guest speaker this week...
Paul Watston - Head of Origination at BLEND Network.
The company he is part of (a platform for peer-to-peer lending, enabling lenders to make great returns on their money while helping businesses get stronger) helped Andi & Lloyd raise £460K in private investor finance in just under 30 minutes!!!
___________________________________________________________________________________________________
The event is FREE to join each week and is run just as a network event will be run.
Andi Cooke and Lloyd Girardi will be hosting each event and will have guest speakers on as normal delivering an hours worth of content. We will have guest Masterminders on to share their journey each month and show people what they have achieved. Masterminders are individuals who are mentored monthly by Andi & Lloyd themselves.
We are going to adapt so that people can still share and network who they are on the meetings, form connections & share their thoughts on the property development industry!
Whilst these events are online you will receive
- A virtual business card with your QR code on, it will contain your details for another person to scan to save you as a contact in their phone.
#whiteboxwednesdays
Organiser of White Box - The Developers Network: ONLINE
White Box Property Solutions is an award winning property business.

We specialise in innovative property solutions from New Build Developments.

Our main focus is the strategy Build-To-Rent... Most developers have a traditional mindset of selling what they build.

By using other peoples money and development finance., we are able to refinance onto commercial mortgages to retain the properties, whist paying back our private investors and development finance.

​This is the model that we teach, the #whiteboxway
White Box Property Solutions, train and teach various people wanting to get into property developing. What most people see as a difficult strategy to get into, we see property development differently. Property Development isn't for everyone, but anyone can get into it.  You don't need money, time, or even need to know how to build houses.

The most important part to property development is attitude. We specialise in giving you the skills and knowledge to give you the mindset to quickly, and successfully, get into property development, from scratch, using none of your own money. 

White Box have various training days ranging from a 1 day discovery all the way through to a business mastermind retreat.