Description
Join us for one of the finest coastal walks in England along the iconic White Cliffs of Dover. On the cliffs at over 100m above sea level if the day is clear we'll be treated to stunning views of the English Channel and the French coast from Boulogne to Dunkerque. We'll walk along the cliff edge so we are also treated to views of the beach below.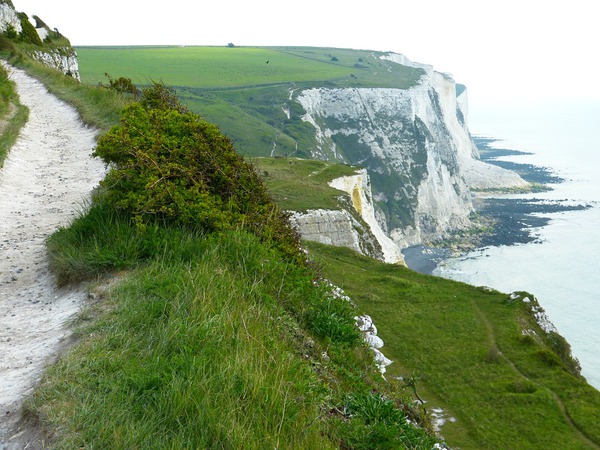 We will start our walk at Dover where the scenery is instantly dramatic as you see the iconic white cliffs of Dover.
Price: £35, includes the guided hike, return train tickets and admin fee.
Club Members' price: £24.65
To become a Club Member, please register on our website here. Membership prices start at as little as £5.99 per month.
The event is also available on our website: http://katsadventures.com/events/event/white-cliffs-of-dover-coastal-hiking-3-castles-adventure-2/
We'll also pass the 12th Century Dover Castle, stop for lunch at St Margaret's Bay and pass two further castles before ending at Deal.
We'll end our walk with drinks at a pub in Deal.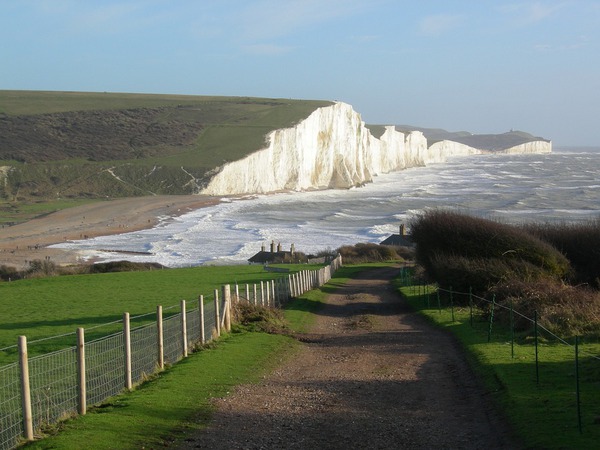 Length: 17.0km (10.5 miles), 5 hours walking time

Meeting Point: St Pancras International station – let's meet by the Starbucks inside the station at street level near to the main entrance and ticket office. Please make sure you are in St Pancras International station and not Kings Cross Station as this is an easy mistake to make.

Meeting Time: at 08:15 a.m. in St Pancreas station
We will make our way to the platform at 08:25 a.m. If you are late I'm afraid we will not be able to wait and you will be missing the trip. Of course, if you want, you can try to catch up with us at the platform, but the host will be making sure the group gets on the right train, so you will have to figure out the way. Also, you will have to find another way of getting in as I will have your train ticket.
Train*: We will aim to take the 08:37 train that will arrive in Dover Priory at 09:41 am.
*Please note that as the rail network is very unreliable, those details might change depending on the train delays and we may take an earlier or later train. The decision might need to be taken by the leader on the spot to suit the group's needs. If you do not arrive at the meeting time, we can not guarantee that you will be able to catch up with the group as the leader may not be able to update you about any changes - even if you call or message them, as sometimes the phone network might not be available and often they might be busy taking care of the group. Leader's priority will always have to be the customers that arrived on time. We add the train details in order to help you out if you have problems getting to the meeting point on time, but take no responsibility for any changes - so the only way to ensure you do not miss out on the event is to arrive on time at the meeting point.
It is very difficult to predict exact return time as it depends on the walking speed and the choices we make along the way (lunch, route etc). If you decide to join, please consider yourself committed for the day.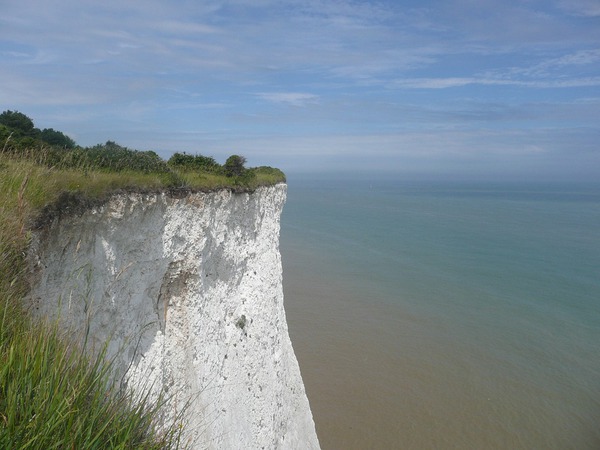 Walk Difficulty: 2/10

Lunch: We have booked a table in the restaurant for you, but if you prefer you can bring your own packed lunch.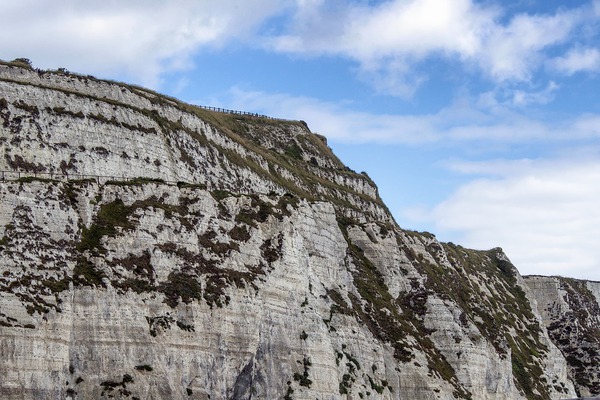 IMPORTANT:
By taking part in this meet-up you agree to the following disclaimer: I acknowledge that hiking and mountaineering are activities with a danger of personal injury or death. My decision to voluntarily participate in these activities is an informed decision and I am aware of and shall accept such risks. I agree to be responsible for my own actions and involvement in these activities.
DISCLAIMER and T&Cs:
By signing up to this event you confirm that you have read and consented to our terms and conditions (click to download) and waiver (click to download). You will also email signed copy of both to us on admin@katsadventures.com within 3 days of making the payment for the event and no later than 3 days before the event. You also agree to a 'no refund' policy.
INSURANCE: You also confirm that you will be responsible for your own insurance and make sure that it is at an appropriate level for this trip and activities you will be participating in. In addition to your own Personal Civil liability insurance, you will need an individual insurance for multi-risk and multi-activity holidays (expenses of cancellation, research - help, repatriation, medical expenses, theft of luggage, etc.) appropriate for the activities to be undertaken as part of the holiday. The general travel insurance is often minimal and rarely adapted to the active holidays. Please check the details with your insurance provider.
BAD WEATHER:
With all the crazy stuff happening with the weather recently, please note that we may be prevented from doing some of the activities due to unpredictable weather events. If this is the case replacement activities will be offered.
FAQs
How can I contact the organiser with any questions?
If you have any doubts, queries or would like to chat to anyone about the best options for you, please contact us via email on admin@curiouskatsadventures.com or phone: 0749 642 82 37. Our lines are open Monday to Friday 10 am - 6 pm and we will get back to you within 3 working days. Please note that messages sent through any other channels may not be picked up.
What can I bring into the event?
Please bring packed lunches and drinks with you
What's the refund policy?
As you know the group operates a no refund policy due to most of the costs having to be paid in advance. However we understand that sometimes things come up and there is nothing you can do, you just have to cancel.
In this case, we would be happy to allow you to sell your place to one of your friends. No direct swaps will be accepted though, so your friend needs to buy the place directly from us and only then we will process a refund to you. No one will be admitted on the trip unless they pay directly to us.
To make sure we know that the swap will be taking place please email us before your friend signs up and let us know their name and when they will be making the payment. Please include the information about the trip as with over 60 upcoming events and almost 8,000 members we are getting hundreds of emails per day, so we need the correct information to identify it.
Please note that if you forget to let us know before your friend signs up, the swap will be invalid and will be treated as any other sale. Once the payment is done by them, please email us the details of the original transaction (so that it can be found in the bank account/PayPal account) and where should we be sending a refund to.
Admin fee of 10% (minimum £3.50) applies to all refunds. Paypal fees are non-refundable. The refund will be processed within 5 working days of the trip the latest.
Read more here