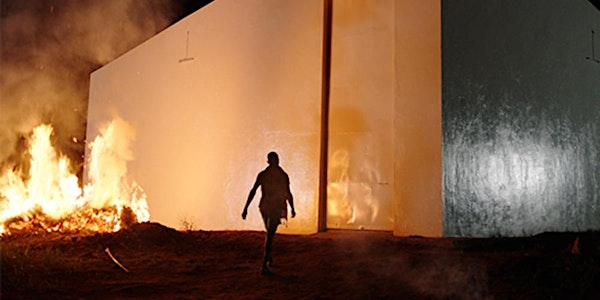 White Cube, Renzo Martens - Film Screening and Panel Discussion
Location
The Whitworth
Oxford Road
Manchester
M15 6ER
United Kingdom
Film Screening and Panel Discussion with artist, Renzo Martens, Prof David Olusoga, Alistair Hudson, WAG - The Whitworth Grand Hall
About this event
We are delighted to welcome Dutch artist Renzo Martens for a presentation of his film work White Cube, a powerful and provocative dissection of art, class and decolonisation. White Cube follows the Cercle d'Art des Travailleurs de Plantation Congolaise (CATPC), a plantation workers' cooperative based on a former Unilever plantation in the Congolese town of Lusanga, as they attempt to end the destructive system of monoculture on their lands – by building upon it a gallery, the 'white cube' of the title.
By presenting and selling art within this new space, the collective attempt to raise sufficient finances to buy back their land from international plantation companies – and secure it for future generations. From the violence of the plantation system to the aesthetics of the gallery, this multi-layered and fascinating film posits that galleries and museums can only become decolonised and inclusive if the benefits accrued from them flow back to the workers whose labour financed – in some cases, continue to finance – their foundations.
The screening will be followed by a conversation with Renzo Martens, joined by Prof. David Olusoga, Dr Emilia Terracciano, and Director Alistair Hudson.
Event organised by Dr Emilia Terracciano in collaboration with Whitworth and the AHCP Research Seminar. This event is part of the series 'Plant Futures'. Free and open to the public.
Renzo Martens is a Dutch artist who currently lives and works in Amsterdam and Kinshasa. Martens previous film includes Episode III: Enjoy Poverty (2008). In 2010 he set up the Institute for Human Activities (IHA) that postulates a gentrification on a palm oil plantation in the Congolese Forest.
Prof. David Olusoga is a familiar face to many through acclaimed history TV series such as Civilisations, Black and British: A Forgotten History and, most recently, A House through Time. Now, as a new Professor of Public History in the Faculty of Humanities at the University of Manchester, he is turning his gaze back on programmes like these to critically explore how history is presented to the public through popular media, which he refers to as "the shop window of history".
Alistair Hudson was appointed Director of the Whitworth and Manchester Art Gallery in February 2018. He is Honorary Professor of Useful Art. Prior to his move to Manchester Alistair was Director of Middlesbrough Institute of Modern Art where his vision was based on the concept of the Useful Museum. In the preceding ten years he was Deputy Director of Grizedale Arts which gained critical acclaim for its radical approaches to working with artists and communities, based on the idea that art should be useful and not just an object of contemplation. Alistair is co-director of the Asociación de Arte Útil with Tania Bruguera – an expansive international project and online archive that forms part of the Uses of Art programmes with the L'internationale confederation.
Dr Emilia Terracciano is a writer and a lecturer in the history of modern art at the University of Manchester. Her research interests lie in modern and contemporary art with a focus on the global south. Emilia has published extensively about modern and contemporary art from South Asia. At Manchester she teaches the course 'Art and Ecologies in the Global South'. Emilia often collaborates with artists from India and Pakistan and is currently preparing a book about notions of futurity and plants in contemporary art.