Multiple Dates
Whitechapel Road - Empowered Health & Wellness with Essential Oils
Description

Have you been looking for natural and an effective way to live and raise your family?
Stop here, as you just found it

My name is Tatyana and I am a mum of three great kids. Our fun-loving family lives in London. About 3 years ago I was exhausted, desperate and anxious from having to constantly deal with "presents" my eldest son would bring from his school. I didn't see how I could manage to go back to work when I had so many sleepless nights and runs to either GP or A&E. Plus, I was worried about my younger son, then a baby picking things up from his brother. I needed a solution for my family that WORKED and was SAFE to use.

My silent prayers were answered as my good friend shared her knowledge and these powerful healing tools nature has for us. Looking 3 years back now we have not had a single visit to GP, no antibiotics, my kids kick off viruses and bacteria within few days if they ever get it. As a mum, I feel empowered and in control. It is now my mission to share and educate other people and families about what life can be like with essential oils.


***JUST WOW!***

MAKE SURE TO GET YOUR FREE OIL SAMPLE BEFORE OUR MEETING IF YOU CAN.
JUST CLICK ON THIS LINK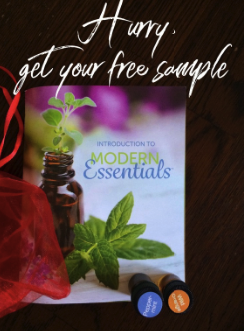 WHERE:
Grounded Coffee Company
9 Whitechapel Road, London, E1
WHEN:
12:30 -13:30 pm
WHAT WILL YOU FIND OUT:
WHAT ESSENTIAL OILS ARE

HOW TO USE THEM

OILS FOR DIGESTIVES SUPPORT

OILS FOR RESPIRATORY SUPPORT

OILS FOR IMMUNE SUPPORT

OILS FOR ENERGY, CONCENTRATION, AND FOCUS
NOTE: ONE 2 ONE PERSONALISED PROTOCOLS AND CONSULTATIONS GUARANTEED.
I WANT FOR YOU TO HAVE THE SAME GIFT OF HEALTH, PEACE, ENERGY, BETTER SLEEP AND FEEL EMPOWERED IN YOUR HOME AND HEALTH!

EVERYONE IS WELCOMED!