Sales Have Ended
Ticket sales have ended
Thank you for booking with Whittle & Spark Please take a look at the FAQ for a list of what to bring on the day (see description of event, or www.whittleandspark.com) We look forward to seeing you on your Adventure Day
Sales Have Ended
Ticket sales have ended
Thank you for booking with Whittle & Spark Please take a look at the FAQ for a list of what to bring on the day (see description of event, or www.whittleandspark.com) We look forward to seeing you on your Adventure Day
Experience a day in the great outdoors, learning skills and playing in nature. 5-12years
About this event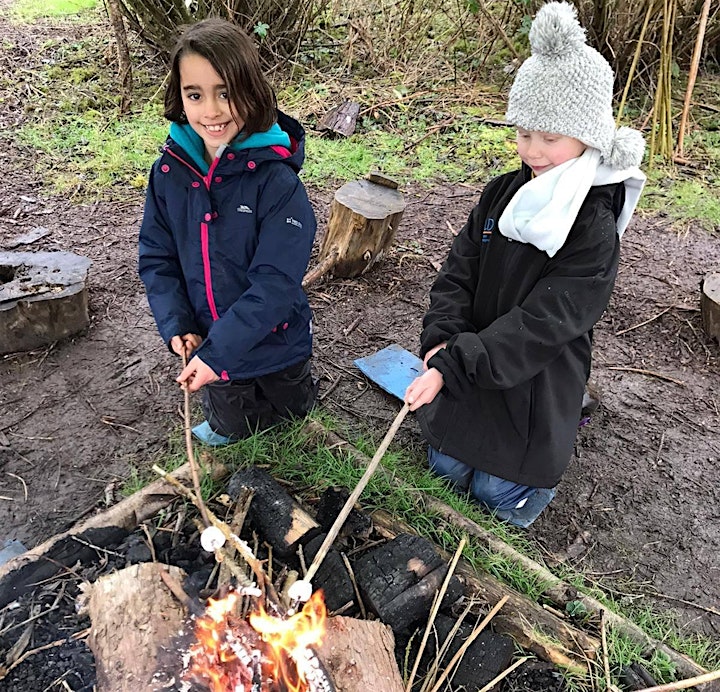 An adventurous day outdoors for children during the holidays.  Our willow woodland is full of wonder, excitment and fun!  Whatever the weather we'll be out exploring and making a camp in the woods.
We come with a programme and materials for the day, from there we include the children's ideas and weave a magic mix of child lead and adult supported play, projects, games, exploration and camp creation. We care for each child, work to make the group feel like a happy family. We aim to inspire, challenge, stretch, play and nurture while getting close to nature, meeting min-beasts and discovering amazing facts about the world around us.
Each day is different, many children come for several days, here are some of the things we do:
Bushcraft
Den building
Lighting fires with and without matches
Telling stories, maybe we'll tell a tall tale in the den you make!
Campfire cooking
Outdoor crafting. We have lots of colourful wools and string to make anything from dream-catchers to bows and arrows.
Wild wide games; capture the flag; Making trails, hiding and tracking
learn to use tools to make things such as pendants, jewellery, puppets.
Whittling
Minibeast safaris - we have a high level of expertise with a resident ecologist
Playing and exploring
Rope walks, swings and climbing
We have a campfire (usually with popcorn, campfire recipes for scones, fritters or breads, or marshmallows to cook - yum!) and your child will have a chance to make something to take home - as well as new friends, muddy clothes and a big smile!
FAQs
What ages do you take? 5-12 yrs old
Children from 5-12years old this summer. Do ring Sue on 07925752707 if you need to discuss your child's needs and abilities in this strange time. We are used to having all ages on our events - so long as the children are enthusiastic we find it works well! We hold specific days for older children as well. We will be happy to hold special days for younger children with a parent or guardian.
How many places are available?
We generally take six children per instructor (max eight to one).  That's why we have a waiting list - if there are enough children looking for a place we'll try to get another leader. We keep our group size small.
Is the whole day spent outside?
Yes. A whole day out in our beautiful woodlands! So bring your waterproofs and warm layers!
What if it rains?
We play in the rain! The day will go ahead whatever the sky throws at us, so it's important to dress for the weather. You'll definitely need waterproof trousers, a waterproof coat, good footwear and (hopefully) a sun hat and sun cream too!
No, but really - what if it rains?
Really! We like to throw up some tarpaulins to shelter under for lunch, but we'll still be out having fun! We will only call off an event if the wind is over 42miles per hour or thunderstorms are expected directly overhead.
What do they need to bring?
We'll be outside for the whole day, so they'll need:
Warm layers
waterproof trousers, essential kit
waterproof coat, essential kit
outdoor footwear (walking boots or wellies with warm socks)
Packed lunch
Plenty of drink for the day
Mid morning and afternoons snacks
A bag to put your own rubbish into
optional: insect repellent, sunblock, sunhat.
My child has special needs, can they come?
Please ring us before booking to discuss your childs needs (07928752707) or use the message button below. We try our best to involve everybody, the nature of the site and the activities may not suit everyone. Children with low levels of autism and dispraxia tend to love the camps. For everyone's safety, we can't accept children with a history of violent behaviour or running away.
Erm...the marshmallows...are they vegetarian? Beef free? Pork free?
Oh yes! We have a selection for everyone's dietary needs (though the veggie marshmallows are a different shape!). Let us know any dietary needs when you book and we'll have something that everyone can cook and eat.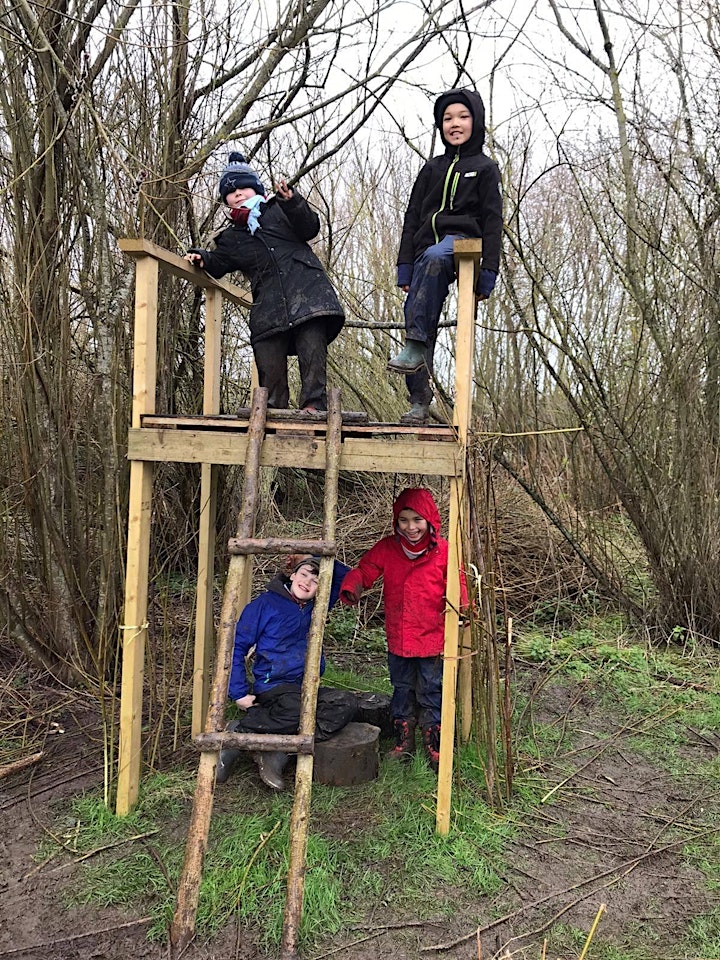 Organiser of Whittle & Spark October Half term Adventure days
Whittle & Spark take children (and adults!) out into nature to learn new skills, to play, to enjoy.
Whittle & Spark founder Sue is an ecologist delighting in finding wild animals and plants in every environment. She loves sharing her interest in their unexpected lifestyles and interactions with their families and neighbours. Who knew an insect could be a careful mother?!

Sue has decades of experience as an ecologist and of outdoor exploration, survival and woodcraft skills. She teaches adults and children and is a certified level three Forest School leader and certified outdoor first aider. All our staff are DBS checked (CRB).

With a range of tailor made programmes to suit your school or group there will something to excite everyone.

For more about Whittle and Spark see our facebook page or www.whittleandspark.com