Who cares about the in-between?
About this event
Who cares about the in-between? Spaces between buildings, gaps in society, the sui-generis, the out of hours. The in-between is often a place without edges, where boundaries are blurred and where crossovers can happen. We believe in a holistic approach where focus on the in-between plays a significant role in making successful places and fostering caring communities. Spaces that make us feel healthy, be productive, collaborative and inspired.
Threefold are hosting an online live stream (via Zoom) of our event at our new London HQ in Paddington Works, a modern, flexible workspace designed by the studio. We will be joined by a panel of guest speakers including Nick Searl from Argent, Jacob Willson from BeFirst, Sophie Thompson from LDA Design, Tina John from Pocket Living and Shawn Adams from POoR Collective. Together we will question the role that the in-between can play in creating high quality public realm, enabling community and encouraging diverse developments.
Please join us on Wednesday 23rd June at 6pm via Zoom for the online event.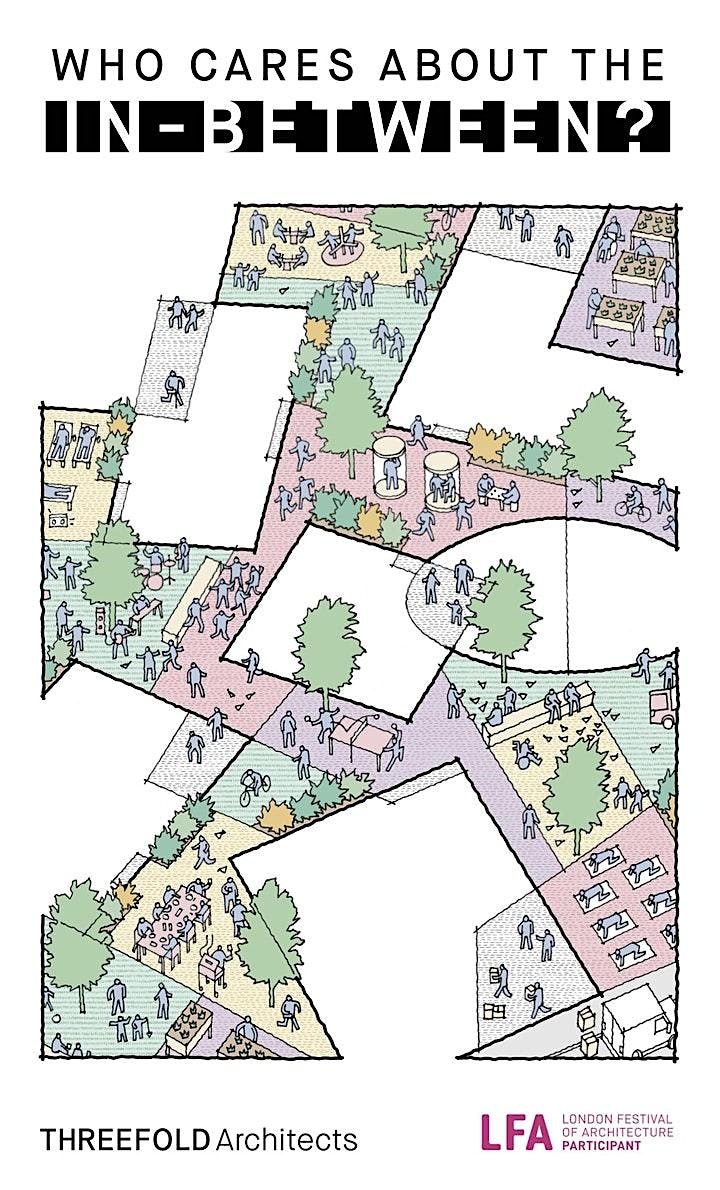 Organiser of Who Cares About the In-Between? Digital Event
Threefold Architects is an RIBA award winning practice, founded in 2004, with an established reputation for creating beautiful buildings that span the worlds of work, living and the arts.
Central to our approach is a genuine enjoyment in developing clear strategic concepts, an enthusiasm for yielding a unique architectural response to each site and context and an approach which embodies the spirit of collaboration with those with who we work; our client, consultants teams and crafts people.
The result is a distinctive solution for each project, which is specific in how spaces are organised, shaped and occupied, inventive in the materials chosen and meticulously detailed in how they go together. 
Our interest in space making goes beyond the built form, we are genuinely interested crafting public and private spaces which address the changing landscape of contemporary life; socially and technologically.
Threefold Architects are currently working with the Crown Estate, Brick by Brick, the Canal & River Trust and Pocket Living delivering mixed use residential and commercial developments, alongside individual houses in two National Parks, a Co-Working space in the heart of Paddington and the new London HQ for global organisation Airbnb.