Description
Maybe you're asking yourself how to create a new revenue stream through events. Perhaps you're concerned about whether you're getting the right results from your headcount and event base. Or it could be that the growth of existing events has stalled and you're not sure why.
Whether you have an existing portfolio of events or are considering launching to support your title(s), attend this workshop to gain clarity on the range of commercial event models and how you can develop a high performing, lucrative portfolio.
Your audience, your team structure, your budget – these factors directly influence your ability to deliver commercial events. We'll look at how revenue from sponsorship, exhibitions, delegates and more can be successfully delivered. We'll also explore the engines of growth in different live event models.
You'll leave the workshop armed with:

information on the team structures that different revenue models demand
management focus points and KPIs to keep different event models on track
clarity on which revenue streams are the right ones for your business to focus on
specific actions and ideal to fuel the short to medium-term growth of your events portfolio
The workshop combines direct info sharing, group discussions and case studies of industry-leading events to reveal how high performing events launch and grow.

Lunch, and refreshments are provided throughout the day.
Weighing up the range of commercial event models to find the right fit, right outcome and right source of revenue for your business.
Exploring the range of potential event models in the market - how do their revenue streams affect format, project management and resourcing?
How does each model affect launch timelines, resourcing, spend and KPIs
What's the right kind of model for your brand and your goals?
Looking at how each revenue model can grow – what are the opportunities and hurdles to plan for?
Can you ever convert free delegates to paid?
Event disruption: how are the hottest events delivering excellent experiences and driving revenue?
---
Workshop Leader: Alex Cameron, Founder & CEO, VIA Consulting Ltd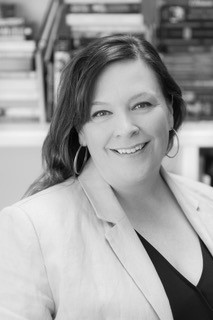 Alex brings 20 years of commercial events leadership, including the oversight of groups around the globe and portfolios covering a range of sectors. She has worked in B2B media for her entire career, delivering events ranging from £50k-£2m – always with an emphasis on great client and customer outcomes. In addition to launch and growth expertise, Alex has experience of acquiring and integrating SME event businesses and was part of the leadership team that took Argus Media through its sale to General Atlantic in 2016.
In 2017 she founded VIA Consulting to support commercial event and content owners during periods of change, turnaround and high velocity growth. Her particular passion is in supporting scale-ups and SME owners, helping them to define and articulate their personal ambitions and turning them into plans that inspire high performance from their teams.

Don't just take our word for it, here's what some of Alex's current and past clients say:
"Alex has a wealth of experience in the conference industry that has been of great benefit to our business. A great listener, coach and mentor, Alex grasps detail quickly and has helped provide clarity to our business objectives. We look forward to working with her more in the future."
"It was incredibly useful to recently spend a day kickstarting our 2018 strategy planning with Alex. Her breadth of experience and ability to hit the nail on the head (while making it seem like it was your idea all along) is a winning combination! We came away with a myriad of easy to implement suggestions that will add measurable value to our business."
"Bringing Alex in has been invaluable. Not only am I confident that opportunities and risks are being identified and managed, but the balance of humour and commercial intelligence she brings make it an enjoyable experience."
"Thanks for facilitating our first Board away day. You kept us on track and helped us tease out the challenges and priorities ahead of us while ensuring every contributed. Great job!"