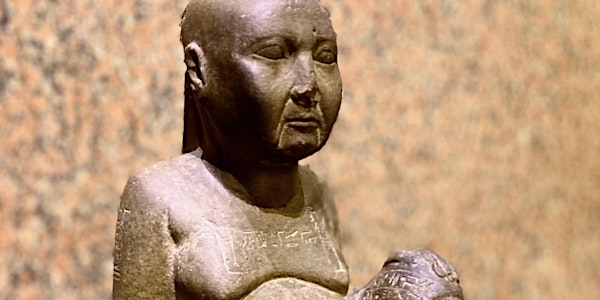 Who ruled Thebes in the 1st millennium BCE? - Chris Naunton
Refund policy
Contact the organiser to request a refund.
Eventbrite's fee is nonrefundable.
Who ruled Thebes in the First Millennium BCE (and why bother being king anyway)? A short day school by Chris Naunton. This is a hybrid event
About this event
During the First Millennium BCE (Dynasties 21-30), what it meant to be 'king' or 'pharaoh' seems to have changed. This was a time when Egypt was often split into south and north - or even more fragmented than that - and it was subject to influence from various groups of foreigners. While the kings who were recognised by Manetho were generally based in the north, Thebes, in the south, repeatedly produced powerful local individuals who claimed the kingship, or wielded equivalent authority. Some who were kings barely left a trace in the records and were perhaps not so influential; others who weren't kings seem to have been far more influential and wealthy, causing us to what it really meant to be the king during this era. This is the story of the powerful Chief Priests of Dynasty 21, Theban kings, Libyan Chiefs, and the owners of the three largest and most spectacular tombs anywhere in the country - Harwa, Montuemhat and Padiamunope of Dynasties 25 and 26.
Dr Chris Naunton is an Egyptologist. He's the author of Searching for the Lost tombs of Egypt, Egyptologists Notebooks and King Tutankhamun Tells All, and presenter of numerous documentaries for TV including The Story of Egyptology, Egypt's Lost Pyramid, and King Tut's Treasures: Hidden Secrets. He was Director of the Egypt Exploration from 2012 to 2016 and President of the International Association of Egyptologists from 2015 to 2019.