Description
We don't know enough about GDPR. Do you?
GDPR is looming and it's safe to say there's still plenty of discussion afoot about the implications this new legal framework will have on agencies and their marketing functions.
We're going to make the conversation as painless as possible with some drinks and friends at a suitable venue in London.
We've invited experts in the field Laura Black and Margaret Flanagan to facilitate the conversations and answer your questions. No sales pitches, no complicated droning on, just the facts made clear and simple.
This event is specifically for friends of Blueprint, creative agency directors and marketing managers. We hope you can join us on Thursday 1st March to see what we can learn.
There is a tiny ticket fee to help pay for the drinks and venue.
Who's Who...
Margaret Flanagan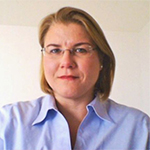 Margaret is currently the assistant PMO on a global GDPR programme for a large financial services company.

Margaret Flanagan has worked in global custody and asset management industries for 21 years focused on client on-boarding and transition of their assets and regulatory change. She graduated in 2015 with an Executive MBA from the University of the Cambridge and in 2005 with a Masters of Science in International Business from Birkbeck College.
Laura Black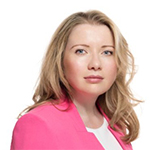 Laura currently leads the Global Data Protection Regulation (GDPR) workstreams for the Sales and Client Management functional areas of a large UK Investment Management firm.
Laura Black has worked in financial services for 14 years and focused on regulatory change for the majority of her career. She graduated in 2013 with an Executive MBA from the University of Cambridge and in 2003 with a Law (LLB) Hons degree from the University of Glasgow University. Laura holds Practitioner level certification in Managing Successful Programmes professional qualification.
See you there!