Description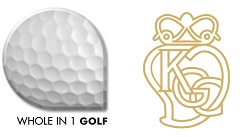 Hello,
I refer to my recent correspondence and we would like to formally invite you to the Kingsknowe Golf Club Launch event on 28 July 2017 in association with Whole in 1 Golf.
This is an opportunity for you to meet some of the other sponsors, Coin Pearson the club manager, tour the facilities and play golf afterwards.
The event will start at 9.30am and finish at 10.30am with golf to follow.
Refreshments are available on the morning.
Please can you can you confirm your acceptance ASAP and if you would like to play golf please email jamesmunroe@wholeinonegolf.com if you haven't already.
I look forward to meeting you.
Best wishes.