Sales Have Ended
Registrations are closed
Remember to share your drawings in our online community gallery by posting on social media with #MyChairLeeds
Sales Have Ended
Registrations are closed
Remember to share your drawings in our online community gallery by posting on social media with #MyChairLeeds
Share "Who's been sitting in my chair?" in this online get-together with Leeds artist The Perky Painter, free and open to all.
About this event
Get involved in this free community drawing project brought to you by Leeds artist The Perky Painter with the support of Leeds City Council, part of Leeds Museums and Galleries 200th Birthday Celebration.
Everyone is invited to this online get-together on Sunday 18th July. Here you'll have chance to show your drawings and share your thoughts with us.
More about the project:
"Who's been sitting in my chair?" celebrates the often-overlooked chair. Challenging you to explore Leeds Museums and Galleries to find your favourite chair from the vast historic collections. From the treasure trove of chairs in the Discovery Centre, the homely seats of Thwaite Mills House, to the ornate chairs of Lotherton Hall and Temple Newsam, pick a chair that appeals to you. Take a photo and draw your chair, share it using #MyChairLeeds. Then travel back in time to imagine "Who's been sitting in my chair?"
In our free online drawing workshops you'll learn still life drawing techniques taught by Leeds artist The Perky Painter. You'll capture what makes your favourite chair special and use your imaginations to draw your historic sitters.
Share your drawings after the session in the online community gallery by posting on social media with #MyChairLeeds. The artworks will be composed into a short film celebrating the Leeds Museums and Galleries collection and 200th Birthday.
Leeds Museums and Galleries will be sharing their favourite chairs too, so if you can't make a visit in person, you can still take part using inspiration from the online gallery.
Find out more at: www.perkypainter.com/mychairleeds
Here you'll find a helpful downloadable drawing guide and artist video with tips for sketching on the go.
Join the free online drawing workshops taught by The Perky Painter live via Zoom:
Children & Families - Sunday 4th July 10-11am
Adults - Wednesday 7th July 2021 7-8pm
Get-together for everyone - Sunday 18th July 10-11am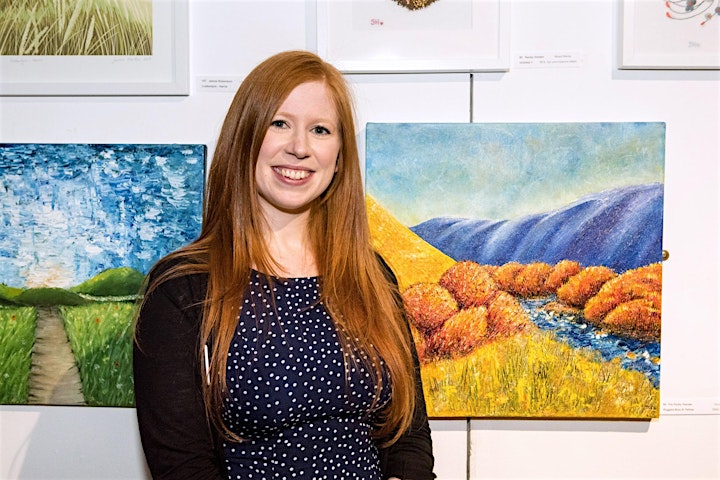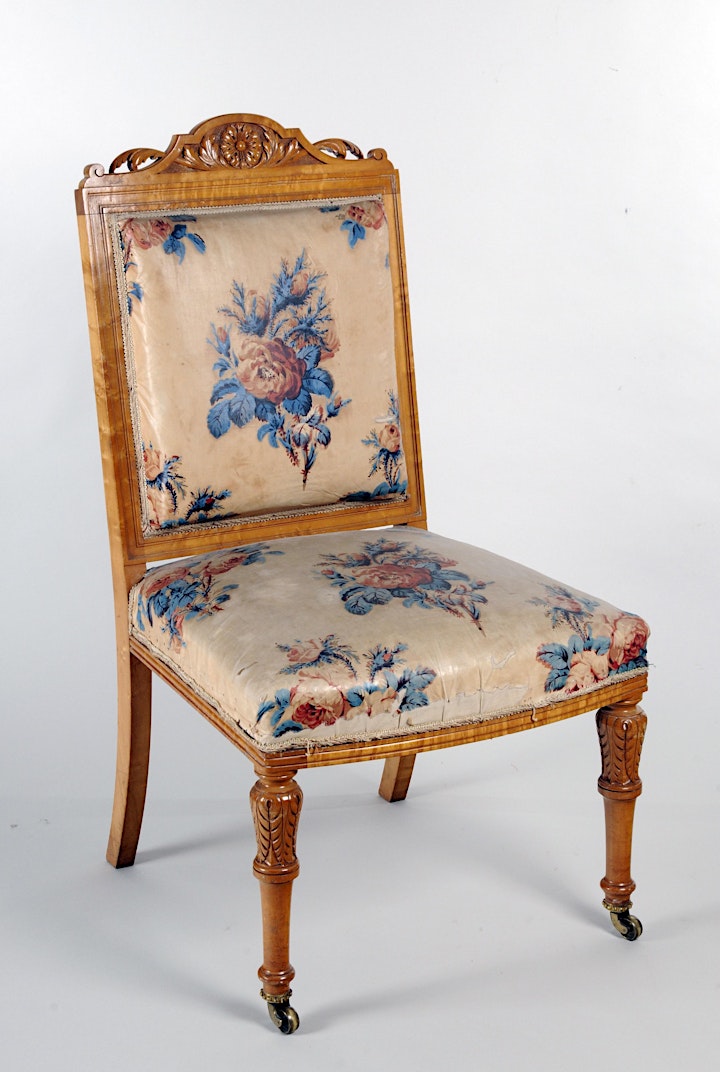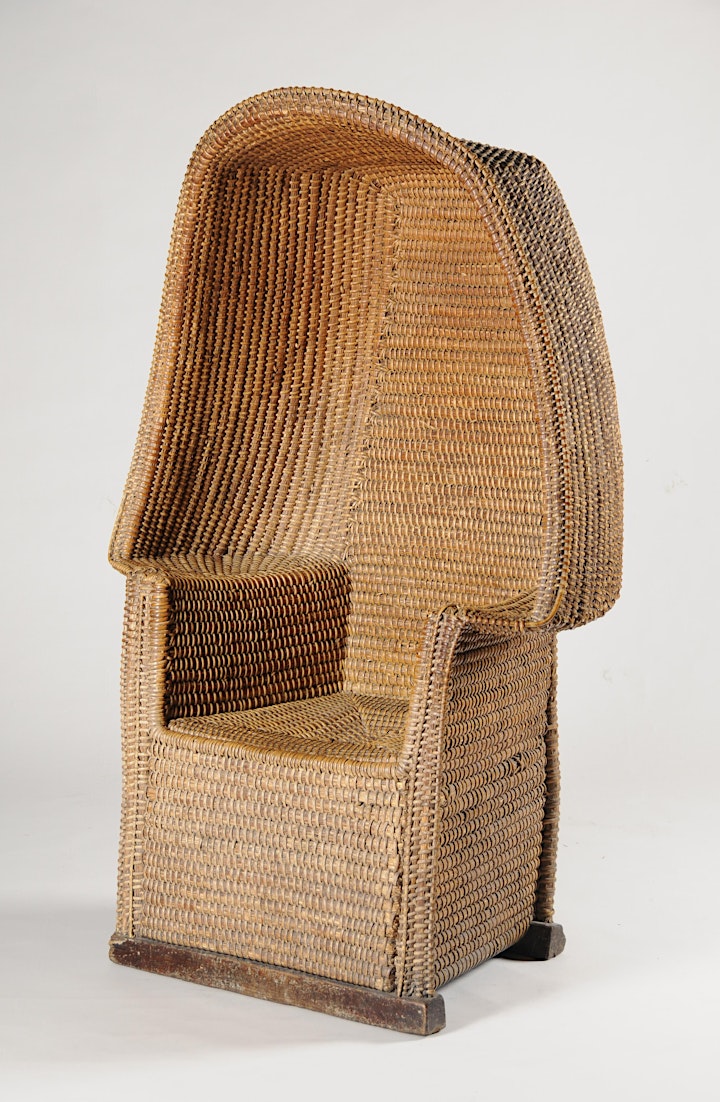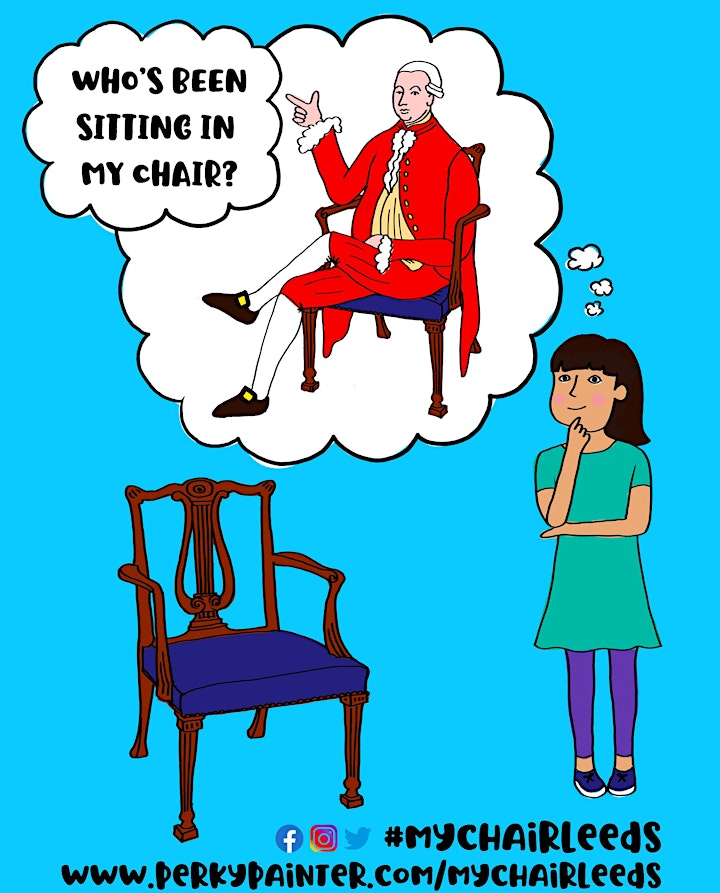 Organiser of Who's been sitting in my chair? Online Get-together
The brightly coloured paintings and whimsical illustrations of Leeds artist Helen Gibson, professionally known as The Perky Painter, are instantly recognisable.
Well known in Leeds for her cheerful artwork and even cheerier outlook, The Perky Painter is all about spreading joy through art. Her popular "Fruinimals" are particularly loved by young families, these comical fruit-animals have been exhibited all around Leeds and are likely at home in a kitchen near you.