Description
Who's Challenging Who? is a brief training package which is delivered by two trainers (one of whom has an intellectual disability and has previously been labelled as having challenging behaviour). We co-developed the Who's Challenging Who? training package with the trainers who have an intellectual disability. The training explores the lived experiences of people with an intellectual disability in six areas: communication, problems at home, medication, restraint, inclusion, and qualities of support staff. The training also highlights what people with an intellectual disability would like to see happen, and the trainers' own experiences are discussed throughout.
Over the past two years, a research team at the Universities of Warwick and Cardiff and at Mencap have been carrying out a large scale randomised controlled trial test of the effectiveness of the Who's Challenging Who? training. This research has been funded by the National Institute for Health Research School for Social Care Research.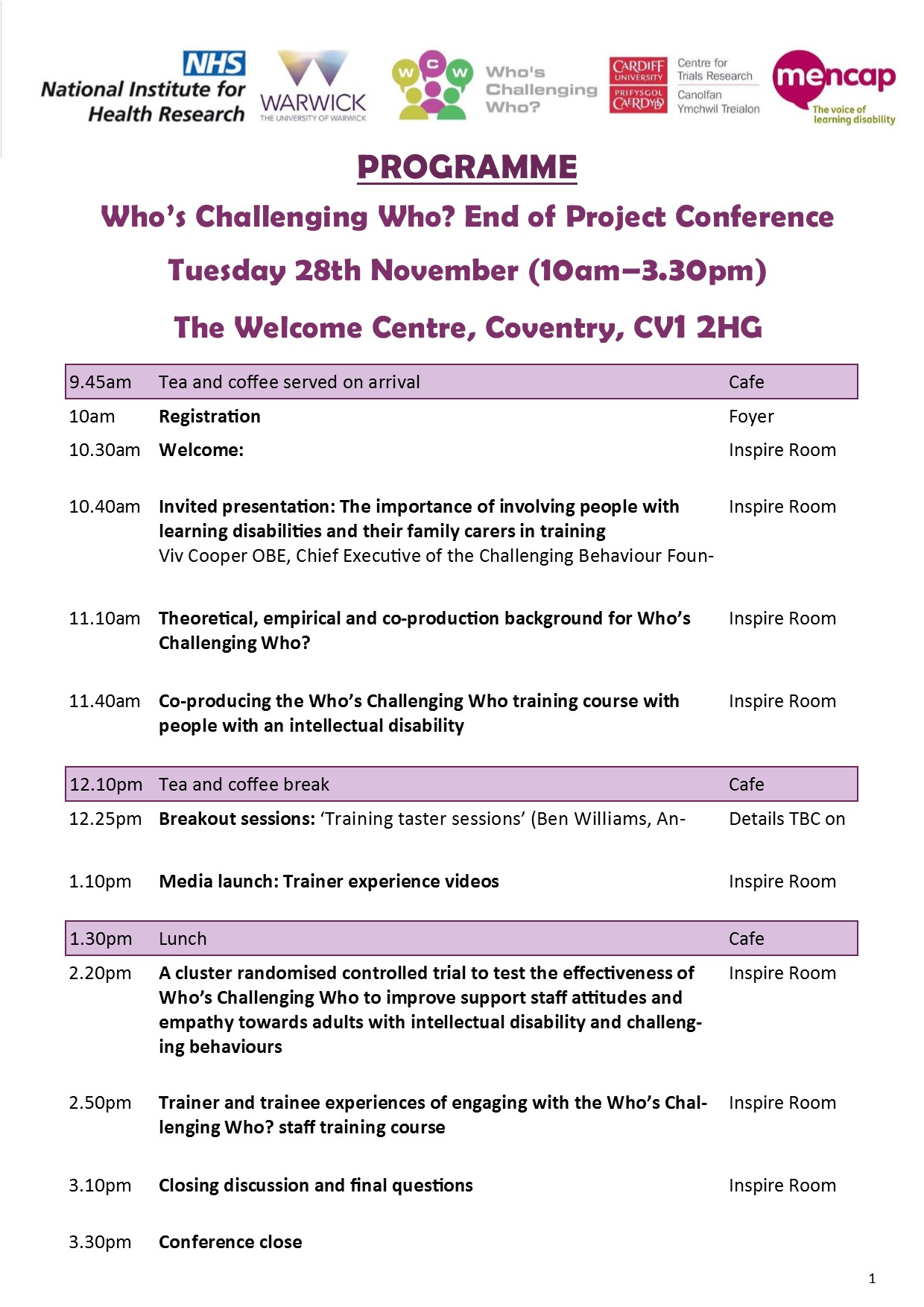 We are limited to 180 attendees, so once all places have been booked we will create a reserve list in case of any cancellations. To book your place at this free event, please complete the registration form by clicking on the 'Register' button on this page. If you are unable to book a place, but would like to attend please email s.flynn.1@warwick.ac.uk.
Further information about the schedule will be sent out in advance to all event attendees.
We look forward to seeing you in November.
Professor Richard Hastings (Project lead), and the Who's Challenging Who? Team.