About this Event
In this workshop we will we will unpack how saying no strengthens our relationships and practice a powerful exercise to help us differentiate between comfort and discomfort, the basis for helping us to say no.
Over time, if we can't say no we can end up enduring relationships and jobs that are bad for our physical and mental health. And often our work and romantic relationships can't survive a lack of boundaries.
"Daring to set boundaries is about having the courage to love ourselves, even when we risk disappointing others." - Brené Brown
As well as being essential to our wellbeing, the ability to say no also:
Strengthens our business and personal relationships
Makes us more trustworthy
Makes others to feel more comfortable around us
Embodied Sovereignty Course
The workshop is designed as an introduction to a 5 week course called Embodied Sovereignty. At the end of the session we explain the process of the course and have a Q & A before reflecting on our experience of the evening and saying bye for now.
Workshop Leaders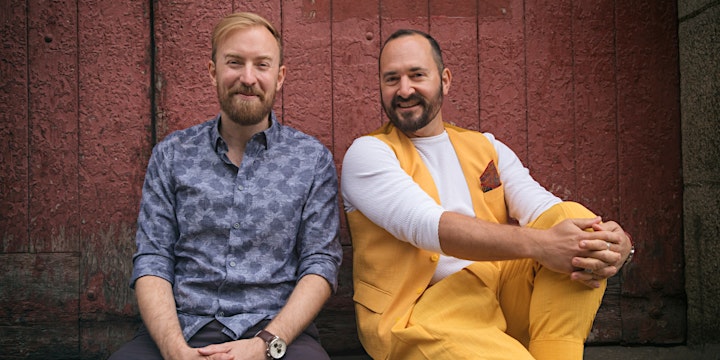 Adam Wilder is a counsellor, human connection coach and trainer and founder of Togetherness which helps people wake up their natural ability to form healthy relationships with ourselves and others.
Roger Jackson Roger is a trauma therapist, massage therapist, group facilitator and international teacher. He is certified in Somatic Experiencing®, Esalen® Massage and other body work styles, and is a trained Iyengar® Yoga instructor.

The Embodied Sovereignty course offers a lasting transformation in:
Saying what you actually want, need or feel
Saying yes or no and loving doing it
Setting boundaries and limits
Moving towards your purpose
Experiencing pleasure as an act of Sovereignty
More on the course here: Togetherness.com/embodied-sovereignty