Location
Royal College Of Physicians
11 Saint Andrews Place
London
NW1 4LE
United Kingdom
Who are the bodies we see in the public realm, in medical textbooks, online, or in jars in medical museums?
About this event
Who are the bodies we see in art, in medical textbooks, a Google image search for a weird rash or in a medical museum? How were these images sourced? How much control does the patient have today and how has this changed throughout history? How do artists approach the use of other people's bodies in their work?
Join us to investigate the bodies behind these images. A panel of artists featured in the current exhibition Under the skin, who all work across the fields of art and science, will examine the who, what and where of medical illustration, whilst taking a closer look at how contemporary art approaches these issues.
A consultant radiologist and medical illustration professional will also give us insights into patient consent to imaging and data, developments in the latest imaging technologies, and what these techniques can and can't reveal about our bodies.
Katie Birkwood, curator of the exhibition, will chair the evening and reflect on these questions, drawing on examples of anatomical illustrations, archival documents and early medical imaging examples featured in the exhibition.
This event will be accompanied by live subtitles provided by Stagetext.
Tickets include a free drink on arrival.
Programme:
6pm: Registration and reception
6.30pm: Short talks and panel discussion
7.45pm: Approximate end of discussion
7.45-8.30pm: Exhibition viewing and cash bar
8.30pm: Close
The panel:
Sofie Layton, artist
Sofie Layton's work explores the creative interface between patients and the scientific clinical landscape. Her past work includes site-specific performance, theatre, and installations. She conceived and lead The Heart of the Matter 2016-2018: a national project in the UK funded by Wellcome Trust and Arts Council England exploring the medical, experiential and metaphorical dimensions of the heart. www.sofielayton.co.uk www.insidetheheart.org
Amanda Couch, artist
Amanda Couch is an artist, researcher and senior lecturer at the University for the Creative Arts, Farnham. Cutting across media, her art practice and research includes performance, the live and recorded image, print and the book, sculpture, food, participation, and writing. An ongoing obsession with the digestive system, metaphorically and materially, is employed to explore process, processing and embodied ways of knowing and becoming. Aspects of Amanda's work investigates ways in which the modern world engages with ancient knowledges, especially those of the body and landscape.
Liz Orton, artist
Liz Orton is a visual artist who works with photography, text and moving image to explore the relationship between images, power and authorship. Her work engages widely with archives, both real and imagined, to explore the tensions between personal and scientific forms of knowledge.
Liz is an Associate Lecturer on BA Photography at the London College of Communication, and also teaches at Kings College London. She is an Associate Artist with Performing Medicine, and in 2016 she was the recipient of a Wellcome Trust Arts award for Digital Insides, a project about medical imaging technologies, and a University College London Grand Challenges grant. She is editor of Becoming Image: Medicine and the Algorithmic Gaze.
Nicola Strickland FRCP, Consultant Radiologist
Professor Strickland trained in Natural Sciences and Medicine at the University of Oxford. After gaining Membership of the Royal College of Physicians, she trained in Radiology at Hammersmith Hospital, and is now a Consultant Radiologist at Imperial College Healthcare NHS Trust in London. Her radiological specialist interests are chest and oncological body imaging, and imaging informatics. She was the Clinical Lead for imaging informatics at Imperial for 23 years. Professor Strickland is the immediate past President of the Royal College of Radiologists. She has held a number of other national and various international leadership roles, including being President of MIR, (Management in Radiology of the European Society of Radiology), President of EuroPACS (a European imaging informatics society), President of the Radiological Section of the Royal Society of Medicine, and Founder and Chairman of the Imaging Informatics Special Interest Group of the UK.
Ian Berle, retired Clinical Photographer
Ian Berle is the specialist assessor for the 'Legal, Ethical and Copyright' module of Staffordshire University's medical illustration certificate & diploma course. He was Head of Medical Illustration (1982-2008) at the Royal London Hospital and later St Bartholomew's Hospital when both hospitals merged in the mid 1990's. He holds post- graduate degrees in bioethics as well as in privacy law and wrote an MPhil thesis on Face Recognition Technology and its effect on privacy and confidentiality. Ian's recent work concerns how the right to one's own image might be adequately protected, which a forthcoming book based on his thesis will discuss.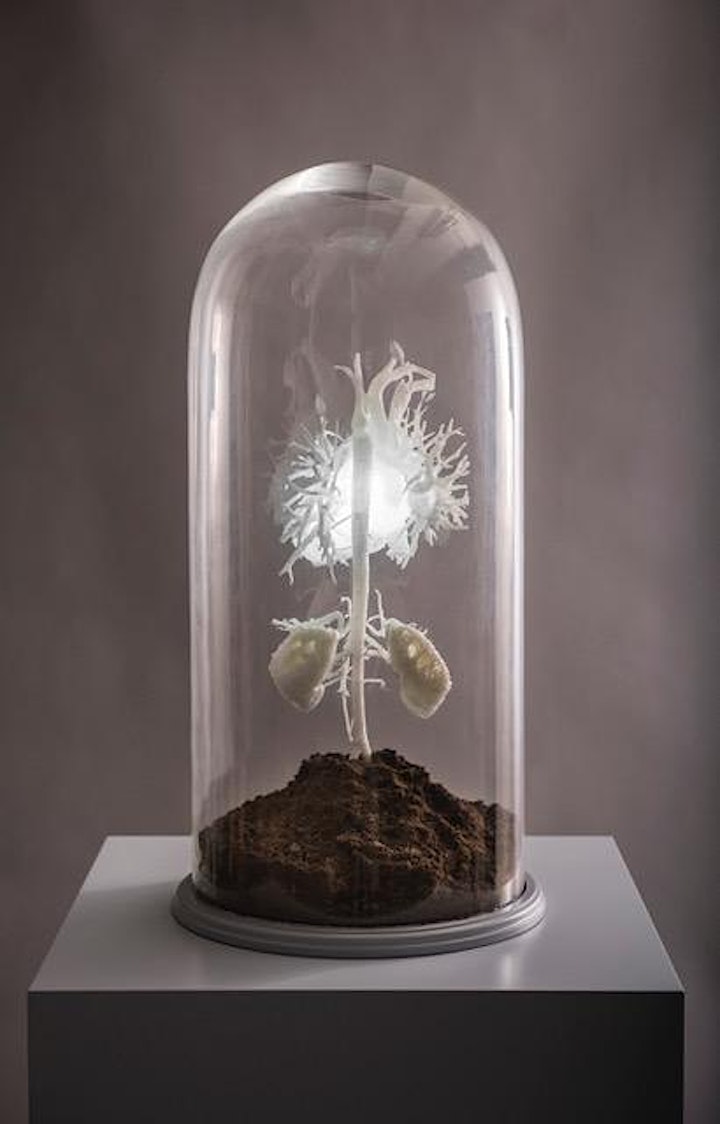 Accessibility
The RCP is fully wheelchair accessible. Lifts and ramps are available in the building and medicinal garden. Assistance dogs are welcome. Our temporary exhibitions are accompanied by large caption texts found in the exhibition space. Full accessibility information can be found on the main RCP website. Please email history@rcplondon.ac.uk with any accessibility queries.
Facilities
• Accessible toilets
• Baby changing facilities
• Cloakroom
Terms and Conditions
• A photographer may cover this event and the images may be used to publicise future RCP events on our website and/or social media. If you wish not to be in any photographic documentation, please talk to a member of staff.
• On entry to the event, you agree to accept and abide by any venue rules.
• The RCP reserves the right to refuse admission to any ticket holder.
Privacy Policy
The details you provide will be used in line with the RCP's GDPR obligations. For information on how we will handle your personal data please see our Privacy Policy.