How To Academy presents...Whose Health Is it Anyway? Rebuilding Healthcare for the 21st century | Sally Davies and Jonathan Pearson-Stuttard
About this Event
Former Chief Medical Officer Sally Davies and epidemiologist Jonathan Pearson-Stuttard join us with a vision of total healthcare to take us from the post-COVID world into a better future.
The Covid-19 pandemic has meant that health has dominated our news cycles since early in 2020, and the dependency of the global economy upon the health of its citizens has been laid bare. The prosperity and happiness of communities and nations has been devastated by illness, and the fragility of society has been clearly revealed. Worse still, the glaring inequalities in lived experiences have translated into shocking differences in survival rates among different communities.
Former Chief Medical Officer for England and Senior Medical Adviser to the UK Government, Sally Davies and Imperial College Epidemiologist Jonathan Pearson-Stuttard join us to argue that is time to rethink how we value and address our health in a complex and interdependent world.
In this livestream event, Davies and Pearson-Stuttard will outline why health is essential to achieving prosperity and happiness in the 21st century, individually and jointly as whole nations.
They will outline how a 21st century healthcare system should expand on the founding principles of the NHS. It should shift from a focus on illness to become a true health service, encompassing a National Care Service. It should leverage the digital technology innovations harnessed in other industries. It is only through collectively valuing health – civil society and the private sector – that we can radically change the wider health environment, which will pay off for all.
Davies and Pearson-Stuttard explore the entities and processes that could underpin a new total health system, one that could serve to take us into a happier and more prosperous future.
Professor Dame Sally C. Davies GCB, DBE, FRS, FMed Sci is a Haematologist by training who specialized in Sickle Cell Disease. She joined NHS Research and Development in 1998, as Regional Director for North-West Thames Region. She was appointed Director General for Research and Development in the Department of Health in 2004 serving until 2016. In that role she established the National Institute for Health Research, NIHR in 2006 and led its development as Inaugural Director until 2016. In 2010 she was asked to be interim Chief Medical Officer (CMO) and then became the CMO for England and Senior Medical Adviser to the UK Government in 2011. She was awarded a DBE in 2009 and GCB in the 2020 New Year Honours. She was elected a Fellow of the Royal Society in 2014 and a Member of the National Academy of Medicine, USA in 2015. She is currently Master at Trinity College, Cambridge, a position she took up in October 2019.
Dr Jonathan Pearson-Stuttard, FRSPH is a Public Health Physician and Epidemiologist at Imperial College London. After completing his medical training at the University of Oxford, he has been awarded multiple competitive clinical-academic from the National Institute for Health and Research and the Wellcome Trust. His research has two main streams spanning non-communicable disease epidemiology that uses big data and simulation modelling of health, economic and inequality outcomes to inform public health policy and investigates the increasing multimorbidity and diversification of patients with chronic diseases such as diabetes. He was Editor-in-Chief of the Chief Medical Officer's 2018 Report 'Health 2040; Better Health Within Reach', which made several key recommendations including the development of a Composite Health Index, currently being developed by the Office for National Statistics. He is now vice-Chair of the Royal Society for Public Health.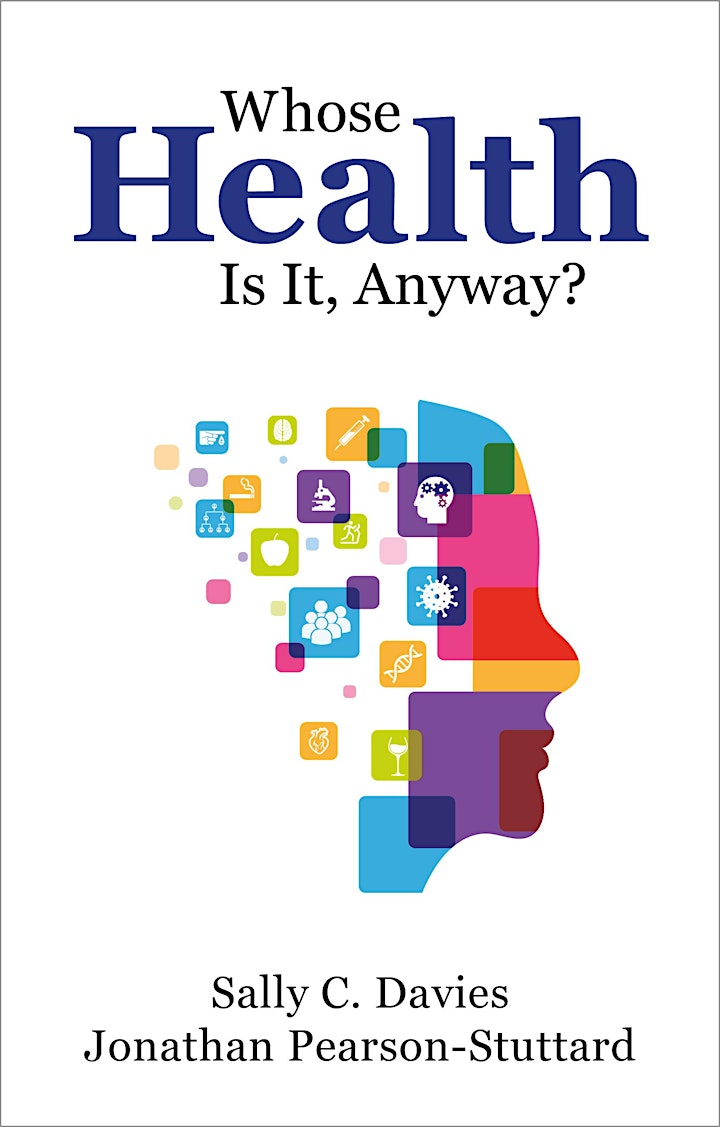 Date and Time
Location
Refund Policy