Description
Women in High Performance Computing (WHPC) is hosting a special networking lunch during ISC week designed to celebrate the role of women in high performance computing careers. We are bringing together women leaders and young career women in corporate organizations, research institutions, academia, and business for networking, mentoring, and sharing of knowledge. Come and meet the Women in HPC team, leading employers (including Marie-Christine Sawley, from Intel, our Keynote Sponsor), network with other women in the community, and find out about the Women in HPC initiative.
Registration is free and kindly supported by sponsors:
Keynote Sponsor: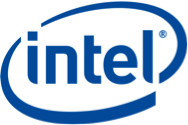 Host Sponsors:
EPCC and XandMcMahon

Media Sponsor: HPCWire
Gold Sponsors: DDN, Data Vortex, and IBM.
Event Sponsors: Seagate, Intesect360, PRACE
Full details available here.