About this event
'Why Can't You Hear Me?'
… is the story of Colette McCulloch, an extraordinary young woman, her struggle with her high functioning autism, and the medics who treated her. It's also the story of how we, her parents, had to fight powerful, state and private institutions, to uncover the failings in her care. Failings which led to her being run over and killed, at 3 am walking back to her care home. She was 35.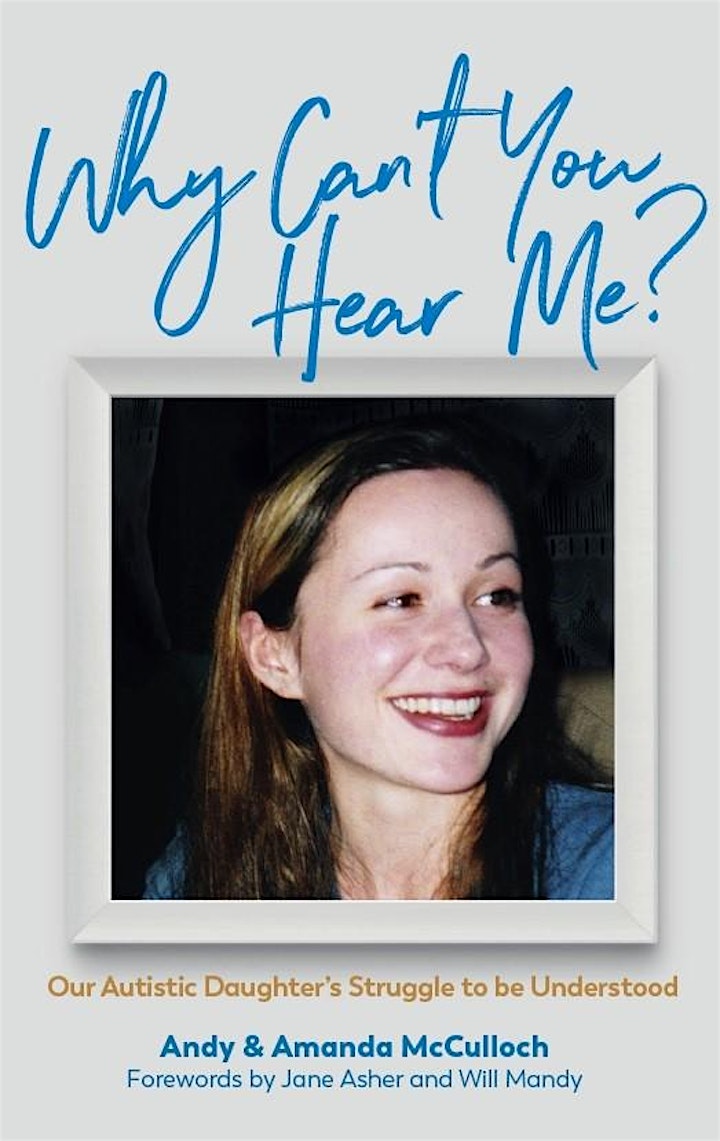 Through her early life she had many diagnoses including; anorexia, OCD, Borderline Personality Disorder and eventually, aged 33, Autism. In spite of this she gained three A Levels, took a foundation course in Art at Wimbledon and a degree in English at Sussex University. Female autism is widely misunderstood. Recently it's become clear that up to 40% of female Anorexics are on the spectrum. Women 'mask' their autism. But in living this 'pretence of normality', thousands cannot cope and their lives unravel. On average autistic women die thirty years earlier than neuro-typical women do. We have to understand why these tragedies are happening. This can only be done through an open inquest held by a coroner.
The final third of the book is about how we came up against 'the coroner from hell'. He obfuscated, delayed, obstructed and insulted our legal team. In the end, through a crowd funding campaign and our dedicated human rights lawyers, we confronted him with Judicial Review. He backed down and recused himself. A new coroner was appointed. So nearly three years after her death, the failings in care finally emerged. But the emotional and financial cost was immense. No way should a bereaved family have to go through that.
We hope 'Why Can't You Hear Me?' will be a testament to Colette's creative, indomitable character. We feature some of her unique, evocative paintings and poems. The book is also a plea - listen to these misunderstood young people, they have so much to contribute.
The panel for our webinar launch discussion, all of whom were involved with Colette and or her case, will be:
Caoilfhionn Gallagher QC - Doughty Street Chambers, chair of the meeting
Jane Asher – President of the National Autistic Society
Will Mandy – Professor of Neurodevelopmental psychology at UCL
Caroline Spray – friend and sometime fellow patient of Colette
Merry Varney – human rights lawyer at Leigh Day Solicitors
Deborah Coles – leader of human rights charity Inquest
Andy and Amanda McCulloch – parents of Colette McCulloch
The zoom webinar will take place at 6.30 pm on Thursday 22nd April
'Why Can't You Hear Me? is published on 21 April by Jessica Kingsley.