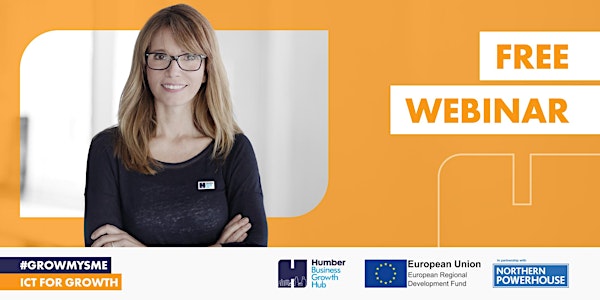 Why innovate? The Importance of Digital Innovation for Your Business
Learn from Experts why Innovation is important and how it can apply to you
About this event
Innovation is essential for any business to survive and grow. You might think digital innovation is for high science or tech giants, but all businesses have the skills and resources to digitally innovate their offering and how they do business.
Join Rob Lewis of Edenic Group for a first hand view on what innovation is, why it's important and how to digitally innovate for any business regardless of size and scale
You will learn:
What digital innovation is for any size of business.
Why all businesses must innovate.
How to set up for a successful digital innovation and long terms success.
All this can be achieved on any budget.
You will take away the following from this webinar:
Real life experience of digital innovation
Tangible tips on how to digitally innovate in your business
Inspiration on the potential of digital innovation for your business
*Please note that webinars are recorded and made available for viewing on online platforms to help support businesses. By registering, you consent to the webinar being recorded and shared.