How To Academy presents... Why Is Democracy Under Threat? | David Miliband Meets Obama's Advisor Ben Rhodes
About this event
Barrack Obama's speechwriter Ben Rhodes joins former foreign secretary David Miliband to investigate the extent to which America sowed the seeds of discord we see across the world.
In 2017, as Ben Rhodes was helping Barack Obama begin his next chapter, the legacy they worked to build for eight years was being taken apart. To understand what was happening in America, Rhodes decided to look outwards. Over the next three years, he travelled to dozens of countries, meeting with politicians, activists, and dissidents confronting the same nationalism and authoritarianism that was tearing America apart.
Along the way, a Russian opposition leader he spends time with is poisoned, the Hong Kong protesters he comes to know see their movement snuffed out, and America itself reaches the precipice of losing democracy before giving itself a second chance.
On his journey, Ben Rhodes came to realize how much America's fingerprints are on a world it helped to shape: through the excesses of the post-Cold War embrace of unbridled capitalism, post-9/11 nationalism and militarism, mania for technology and social media, and the racism that shaped the backlash to the Obama presidency.
In conversation with former foreign secretary and President of the International Rescue Committee, David Miliband, Ben will tell us how looking squarely at where America has gone wrong only makes it more essential to fight for what America is supposed to be – for itself, and for the entire world.
Ben Rhodes is the author of the New York Times bestseller The World as It Is; co-host of Pod Save the World; a contributor for NBC News and MSNBC; the co-chair of National Security Action; and an advisor to former president Barack Obama. He lives in Washington, DC.
David Miliband is the President and CEO of the International Rescue Committee. He oversees the agency's relief and development operations in over 30 countries, its refugee resettlement and assistance programs throughout the United States and the IRC's advocacy efforts in Washington and other capitals on behalf of the world's most vulnerable people. From 2007 to 2010, he served as the UK's youngest Foreign Secretary in three decades, driving advancements in human rights and representing the United Kingdom throughout the world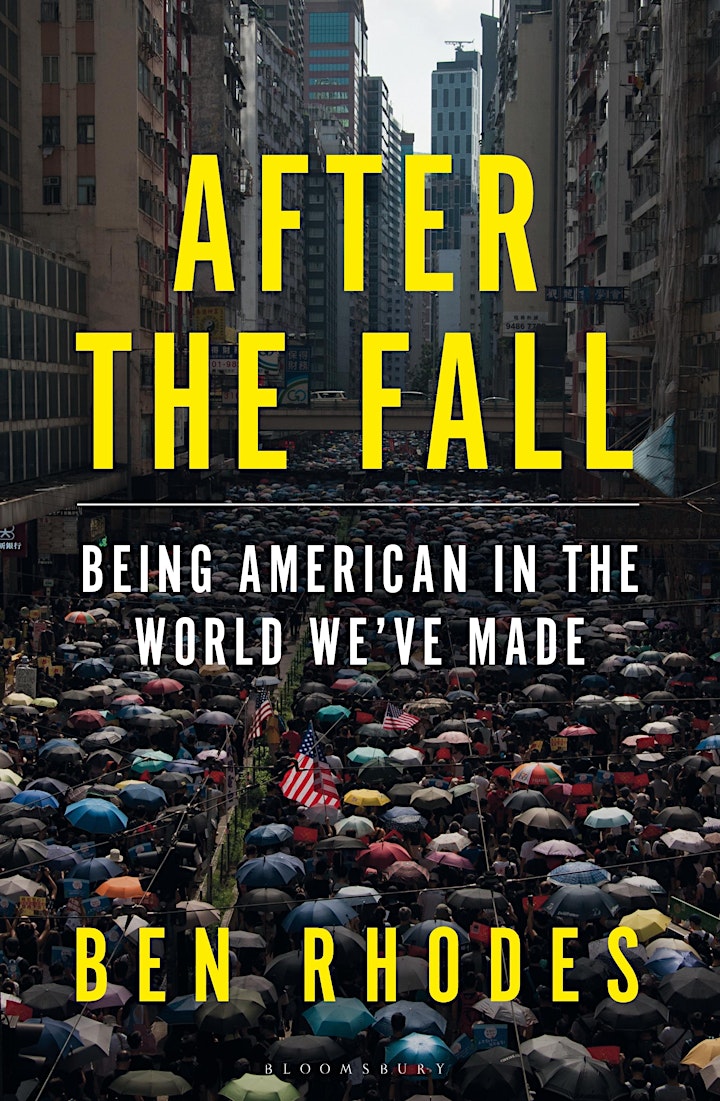 Organizer of Why Is Democracy Under Threat? | David Miliband & Obama Advisor Ben Rhodes
How To Academy is an organisation for people who think big. From Nobel laureates to Pulitzer Prize winners, we invite the world's most influential voices to London to share new ideas for changing ourselves, our communities, and the world. 
We host leading artists and thinkers in an unrivalled programme of public talks, debates and conferences – from Yuval Noah Harari to Natalie Portman, Emma Watson to Eric Schmidt.
We help businesses discover transformative new strategies, anticipate the future, and inspire their staff with keynotes and workshops by internationally-acclaimed economists, psychologists, politicians, and thought leaders. 
We offer masterclasses live and online with experts in essential twenty-first century skills, like leadership, public-speaking, decision-making and resilience. And we make books, podcasts and films to share insight and innovation around the world.