Why People Buy and Networking Event hosted by FSB Staffs and West Midlands...
Description
FSB Staffordshire and West Midlands invite members only to their next event :
Why people buy: The subconscious psychology of attracting customers
Description: If you've ever felt frustrated by ideal prospects who don't buy from you, this talk will help you close deals with more people, more easily and more often. We'll look at the key subconscious triggers that prompt people to buy and the natural fears that will stop people doing deals with you if you accidentally trigger them. If you want to sell more, this talk will give you 7 practical ways to attract and keep more customers.
About me: Tom Mallens is a learning and development trainer and specialist in online B2B lead generation using Linkedin. He runs sales and marketing training company Social Innovation Media Ltd and manufacturing sales business Fibrecore Ltd. After studying psychology, Tom studied business at Cranfield University before turning self-employed five years ago.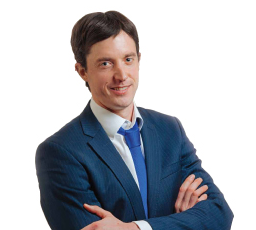 Registration 7pm
Networking 7.15pm to 7.30pm
Buffet 7.30pm to 7.45pm
Speaker 7.45pm to 8.30pm
Networking 8.30pm to 9.00pm

FREE for members and incl. buffet


THIS EVENT IS OPEN TO FSB MEMBERS ONLY (Please bring your FSB membership card with you to the event)
Contact Jenny Cartwright by email family.cartwright@gmail.com for more information