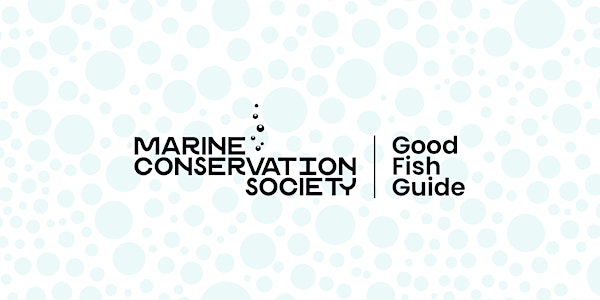 Why sourcing sustainable seafood is vital to your business & your customers
Your customers expect you to source sustainable seafood. Discover how easy this can be with the Good Fish Guide for Business
About this event
Conscious consumption is on the rise, with 43% of consumers who buy seafood saying sustainability is a key consideration for their purchase (YouGov 2021).
Customers are increasingly looking to businesses to make strides in sustainable sourcing, and the Good Fish Guide can help you to make those changes to your business. It's easier than you think!
At the Marine Conservation Society we work to make seafood more sustainable, from fish farms to the House of Lords and everything in between. But we can only do so much.
We need businesses like yours to help us make sure sustainable seafood is the only option available to consumers.
During this webinar:
We'll share our insights and learnings from a year of research and user testing, covering consumer attitudes to seafood sustainability, barriers and trends. 
Tom Hunt, eco-chef, food writer and sustainability consultant, will convey the benefits to businesses in playing their part in sourcing sustainably. He'll demonstrate the power businesses have to drive sustainability through the supply chain and capitalise on this to engage with a valuable corner of the market. 
Dr Bryce Stewart, marine ecologist and fisheries biologist, will demonstrate how well-managed fisheries can offer a limitless supply of seafood, explaining in simple terms how this can be achieved.
We'll share our new free tool, Good Fish Guide for Business, and show you how can it can support you to meet the demands of a changing market.
The session will close with questions you might have for our experts.
Join us to learn how you can make a difference with the Good Fish Guide for Business.
Organiser of Why sourcing sustainable seafood is vital to your business & your customers