Why we all need to do more for dementia: A side event at the WHA
Description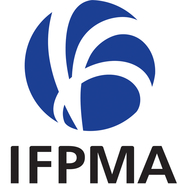 We are delighted to invite you to a side event at the 72nd World Health Assembly, moderated by Alzheimer's Disease International (ADI)'s Chief Executive Paola Barbarino.
The 72nd World Health Assembly in May marks the second anniversary of the adoption of the Global action plan on the public health response to dementia 2017-2025. We are delighted to invite you to attend a special side event, which will coincide with the launch of our updated From Plan to Impact report, which will provide an update on progress towards the targets of the Global Plan.
This year's event will feature an expert panel including Dévora Kestel, Director, Mental Health and Substance Abuse, WHO; Kate Swaffer, Chair, CEO and Co-founder of Dementia Alliance International (DAI); Thomas B. Cueni, Director General, International Federation of Pharmaceutical Manufacturers & Associations (IFPMA); Drew Holzapfel, Executive Director, Global CEO Initiative on Alzheimer's Disease (CEOi); and government representatives - to be confirmed.
National plans are needed to translate the global plan into tangible action and progress on dementia at the local level. However, progress towards the national plans target of the Global plan is lacking. With over 50 million people currently living with dementia - the equivalent of a new case every 3 seconds - and figures forecast to increase to 152 million by 2050, this is very concerning.
This panel discussion will be an opportunity to delve deeper into the seven action areas of the Global plan; the barriers and enablers; progress and frustrations. We believe that this event will be of great importance to those attending the Assembly from around the world and will be an additional opportunity to strengthen implementation of the Global plan, and the development of national plans on dementia globally.
Please join us for a drinks reception and canapés from 18:15. The panel presentations and discussion will begin at 18:45.