Why We Cannot Wait: The Need for Global Governance of Antimicrobial Resista...
Description
Alexander Fleming stated: "When I woke up just after dawn on September 28, 1928, I certainly didn't plan to revolutionize all medicine by discovering the world's first antibiotic, or bacteria killer. But I guess that was exactly what I did."
The World Health Organisation has been warning for a long time that one of the most important advances in modern medicine is in danger of losing its power to heal: antibiotics. This means that the bacteria that cause illness become resistant to the antibiotic drugs used to treat illness. The antibiotic era began in 1945 and in just over 70 years later we are already in danger of moving into the post-antibiotic era. Antimicrobial resistance (AMR) is one of the most serious global public health threats in this century - if there were no new antibiotics, then many infections become untreatable.

As a species we are not good at solving problems that seem to lie in the distant future, come across as an invisible threat, are borderless and require the cooperation of many actors. We do not protect our global common goods. We know from the discussion on climate change, tobacco or obesity how reluctant governments are to act and how commercial interests can gain the upper hand - but also how unwilling each and every one of us is to change our way of life. Are we really willing to risk 10 million deaths by 2050? Will it need a different perception and communication of the risk to us all to create a sense of urgency for action at all levels of governance?

Are we willing to invest millions today to avoid a tsunami of costs tomorrow? With regard to antibiotic stewardship the complexity of the issue and the list of actors is large: next to governments and industry there are the medical professions, the patients, the veterinarians, the agricultural sector, the fast food industry, the consumers and many more. A policy response is more probable when there is a tangible crisis, human outrage and a straight forward solution. While there are global movements for fighting individual diseases there is no loud voice to address a systemic issue such as AMR. Can global governance mechanisms really make a difference when so much of the stewardship needs to be at the micro-level - the doctor's office, the hospital, the farm? The unequivocal answer is yes. A range of action plans and non-binding mechanisms already exist - but the time has come to move forward through a legally binding global agreement.

Introductory remarks will be delivered by Professor Dame Sally Davies, Chief Medical Officer (CMO) for England and Chief Medical Advisor to the UK government.
Professor Ilona Kickbusch: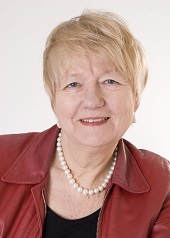 Professor Ilona Kickbusch is the founding Director of the Global Health Centre at the Graduate Institute of International and Development Studies in Geneva. Her key interests relate to the political determinants of health, health in all policies and global health.
Professor Kickbusch publishes widely and serves on various commissions and boards. She is a member of the Global Preparedness Monitoring Board and the WHO High-Level Independent Commission on NCDS and is co-chair of UHC 2030. She acts as Council Chair to the World Health Summit in Berlin. She has been involved in German G7 and G20 activities relating to global health and chairs the international advisory board for the development of the German global health strategy. She initiated the @wgh300 list of women leaders in global health and is program chair of the leaders in health network SCIANA.
Professor Kickbusch has had a distinguished career with the World Health Organization. She has recently been awarded the Cross of the Order of Merit of the Federal Republic of Germany (Bundesverdienstkreuz) in recognition of her "invaluable contributions to innovation in governance for global health and global health diplomacy".

Professor Dame Sally Davies: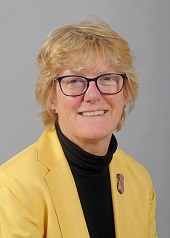 Professor Dame Sally Davies was appointed Chief Medical Officer (CMO) for England and Chief Medical Advisor to the UK government in March 2011, having held the post on an interim basis since June 2010. She is an independent adviser to the government on medical matters, with particular responsibilities regarding public health.

Dame Sally advocates globally on AMR. She has spoken on AMR at numerous events including the World Health Assembly side events, the G8 science ministers' meeting in 2015, the Global Health Security Initiative in 2015, and the UN General Assembly side event in 2016. She was chair of the 2013 AMR forum at the World Innovation Summit for Health (WISH) and was for three years the chair of the WHO Strategic and Technical Advisory Group on AMR. Most recently, Dame Sally has been appointed a co-convener of the UN Inter-Agency Co-ordination Group on AMR, set up in response to the AMR declaration made at UNGA 2016.

This event is organised by the UCL Global Governance Institute in collaboration with the UK Department of Health and Social Care. It is supported by the UCL Institute for Global Health and UCL Grand Challenges.