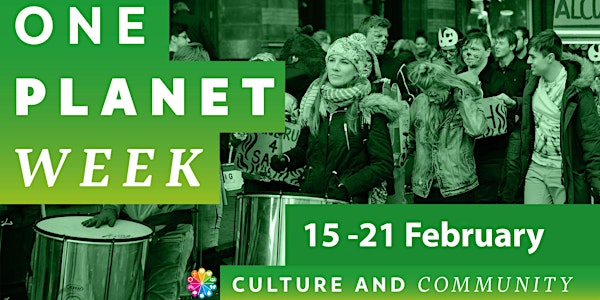 Why we can't separate anti-racism from the fight against the climate crisis
Why we can't separate anti-racism from the fight against the climate emergency with Simmone Ahiaku and York Anti - Racist Collective
About this event
One Planet Week and the York Anti - Racist Collective Society have teamed to bring you a talk and Q&A on 'Why we can't separate anti-racism from the fight against the climate emergency' . We have a very special guest Simmone Ahiaku who is Campaigning and Influencing Consultant at NUS. She was formerly the Campaigns Coordinator for Fossil Free campaigns at People & Planet and has run climate justice and race campaigns in the past. For this talk followed by a Q&A, Simmone will be talking about the colonial history of climate change followed by a discussion on environmental racism today and how racism as a whole affects our climate movements. She will conclude by talking about why antiracism is crucial for the fight for climate justice.
This event is organised as part of OPW2021. Find out more via the One Planet Week page on the University website. This year's theme is Culture and Community, which you can read more about on the UoY Sustainability blog. #OPW21
This event will be recorded via Zoom cloud recording services, and will later be uploaded to YouTube. If you do not wish to be recorded, please keep your camera and microphone off during the event, using the chat function to ask questions where appropriate.