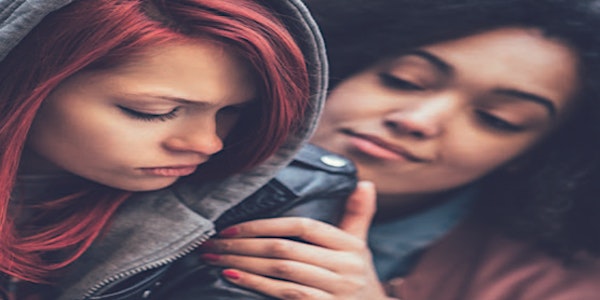 Why won't they behave? Why can't they learn?
A short programme of FREE online talks on working with traumatised children.
About this event
Delivered by lecturers and practitioners from the Department of Psychosocial and Psychoanalytic Studies fdA/BA Therapeutic Communication and Therapeutic Organisations programme.
Friday 13th May 4.30pm to 6pm.
Understanding and Working with Self-harm.
Dr Chris Nicholson
Self-harm has been described as 'a morbid form of self-help' (Favazza, 1987). But how can acts that manifestly hurt the self also be helpful?
This talk will form an introduction to self-harm, what it is and what we know about it. We will then look more deeply into the underlying reasons for self-harm, seeing acts of self-harm as forms of unconscious communication – using two case examples. After the presentation, Chris will run a workshop introducing the 'self-harm spectrum' through which you can share your experiences and ask questions.
Chris is Head of Department. He worked in children's services, principally therapeutic communities, developing an assessment service, a provision for leaving care, and with colleagues, setting up the Junction Young Person's service for Colchester MIND. His 2010 book, Children and Adolescents in Trauma: Creative Therapeutic Approaches, draw on these experiences.
Tuesday 14th June, 4pm to 5.30pm
Why won't they behave? Why can't they learn?
Professor Sue Kegerreis
This talk will introduce you to some of the less obvious factors at work in children who are disruptive or difficult to manage, or who are inhibited in or resistant to learning. This deeper understanding can help us find more productive strategies to help.
Sue is a Professor in the Department. She is course lead on the MA Psychodynamic Counselling. She is a qualified and practising psychotherapist, both with children and adults, with experience in schools, clinics and voluntary sector settings. Her book Psychodynamic Counselling with Children and Young People was published in 2010.
Tuesday 21st June, 4pm to 5.30pm
Under Pressure: Therapeutic work in residential children's homes?
Dr Chris Nicholson
The residential children's sector is growing but there is little consensus about what a 'therapeutic' model of care looks like, and why both staff and the young people they cater for seem unstable, with staff under pressure leaving the work and children often moving from home to home. In this talk, I will outline the main psychological factors that drive looked-after children to compulsively destroy their one hope – their placement and you, the residential care staff who provide it. Drawing on psychoanalytic ideas of immediate contemporary relevance, I will show that the counter-intuitive and self-obstructive behaviours and actions of deeply troubled children come down to painfully direct questions: Am I good enough? Can I be loved? Do you want me?
Wednesday 29th June, 4pm to 5pm
"Be Yourself": Beyond the screen – a school intervention, using virtual Reality environment for assessment and prevention in Children and adolescents with early signs of body image disorder and gender identity difficulties.
Arianna Pulsoni and Dr. Norman Gabriel
Young people face ongoing uncertainty at a transitional stage in their lives and may be at greater risk of bullying, shame and idealised body-images during a period of accelerated and intensive use of social media. The BE YOURSELF school intervention is the result of carefully considering difficulties experienced by children and adolescents related to body image, body perception, body shaming and related cyberbullying, as well as feelings of "inhabiting the wrong body". This innovative intervention aims to assess children and adolescents' difficulties and to enable them to explore their emotions and develop potential growth in a virtual space.
Arianna is a Lecturer in the Department. She is a child and adolescent psychoanalytic psychotherapist. She has worked in NHS and in schools. She is the head of the wellbeing and counselling service at an international school. She is currently researching on intergenerational family difficulties and parent work at the Tavistock Clinic.
Norman is a Senior Lecturer in Childhood Studies in the Department and Director of the newly established Centre for Childhood Studies. He has applied sociological theories to the multi-disciplinary field of childhood studies, focusing on the development of children's social and emotional well-being in society. He has also written a book, The Sociology of Early Childhood - Critical Perspectives (2017).
Wednesday 6th July, 4pm to 5.30pm
Supporting the staff: creating the space to think.
Chris Tanner
This workshop is about how to support staff teams, and in particular how to unpack the stresses of the work, reflect on its different impacts , and recover the space to think. We will looking at case studies, at what psychodynamic theory can tell us, and putting some of it into practice.
Chris is the course lead for the fdA/BA Therapeutic Communication and Therapeutic Organisations programme. He is Senior Lecturer in the department. He has worked for many years as a teacher and carer in schools and therapeutic communities. He is a specialist member of the special education & mental health tribunal service. He provides organisational consultancy to a range of public service organisations.
Entry is free and open to all but please register your place.