'Why World Heritage Matters' - World Heritage UK Conference
Description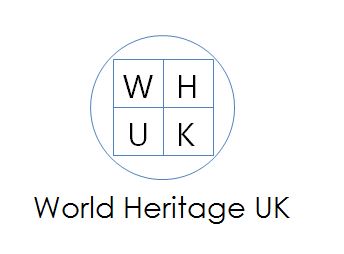 The second annual conference of World Heritage UK, will have a unique Welsh flavour. Strong connections to the Castles and Town Walls of King Edward in Gwynedd World Heritage Site and to the Slate Industry of North Wales Tentative List site, together with a topical theme of 'Why World Heritage Matters', provide a backdrop to the stage where we will explore the economic and social engagement challenges with World Heritage.
Keynote speakers from political, funding, policy and best practice contexts; dynamic workshop sessions; engaging visits to the three other locations comprising the site and tentative list locations; updates from WHS from all around the UK and plenty of opportunity for questions, networking and 'hwyl' with fellow delegates. You can see the full programme at https://worldheritageuk.org/category/conference-caernarfon-october-2016/
The event is supported by the Historic Environment Service (Cadw), Welsh Government.

Mi fydd gan ail gynhadledd flynyddol WH:UK flas Cymreig unigryw eleni. Gyda chysylltiadau cryf â Safle Treftadaeth y Byd - Cestyll a Muriau Trefi Edward 1 yng Gwynedd, a'r ffaith fod ardaloedd Diwydiant Llechi Gogledd Cymru ar restr posib Safle Treftadaeth y Byd, ynghyd â thema amserol o 'Pam fod Treftadaeth Y Byd o bwys?', mae'n gosod y cefndir a'r cyd- destun i ystyried yr heriau economaidd ac ymgysylltu cymdeithasol sy'n gysylltiedig â Threftadaeth y Byd.
Fe fydd y prif siaradwyr o gefndiroedd gwleidyddol, cyllid, polisi ac arfer gorau; sesiynau gweithdy deinamig; ymweliadau i dri o'r safleoedd sydd ar y rhestr posib; diweddariad gan safleoedd o bob rhan o'r DU a digon o gyfle ar gyfer cwestiynau, rhwydweithio a 'hwyl' gyda chyd-gynrychiolwyr.
Mae'r digwyddiad yn cael ei gefnogi gan y Gwasanaeth Amgylchedd Hanesyddol (Cadw), Llywodraeth Cymru.
Organiser of 'Why World Heritage Matters' - World Heritage UK Conference