Low & Slow Smokehouse combined with Brewery fresh beer = Match made in heaven
About this Event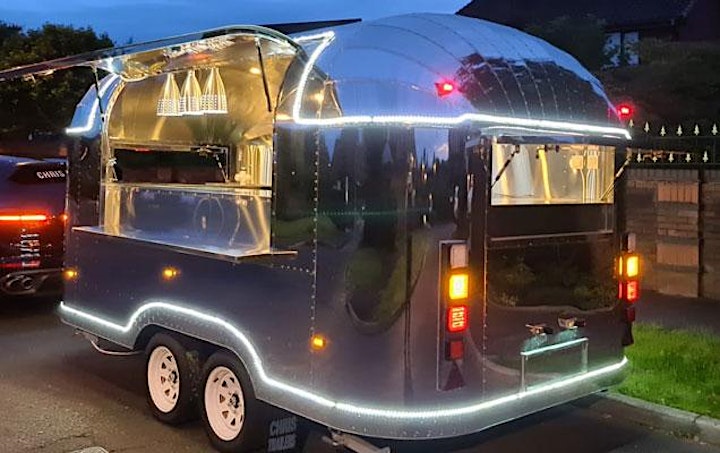 Our aim is to provide freshly cooked authentic smokehouse BBQ for our customers. We want you to get your hands dirty with our sweet sauces and dry rubs and to tell all your friends how great it was. We smoke our food the traditional way of low and slow.
The taproom and shop will be open from 2pm til 9pm serving our amazing brewery fresh beer, Latchetts Farm Ice cream and Beccy's famous brownies -with food available from 4pm till its gone. Book a table herehttps://tableagent.com/west-sussex/missing-link-brewing-tap-room/ or just pop along on the day and we will endeavor to find you a table.
A great way to bring in the weekend a little early.........
We are very pleased to be able to re-open our taproom and shop again. Please be aware that we are conforming to new changes in the law and we ask that customers do the same. We will require you to wear a mask when entering the building and when moving around but once you are seated at your table you are free to remove them. Antibac stations are positioned in key locations and we have lots of NHS and alternative QR codes for you to check in with. Well behaved dogs and children are welcome but please ensure they stay with you at all times. Please respect the safety and comfort of other customers and our staff by maintaining a safe social distance at all times.
Our pub garden/field will continue to be available for families to use however the bar will only be open on those increasingly rare good weather days, you are welcome to purchase drinks from the tap room shop and take them to the field. (Please be aware we can not allow food or drink not purchased on site to be consumed anywhere on site).
We still very much wanted to continue providing a happy, friendly, place where the local community can meet, eat and drink but in a safe way.
Unfortunately in todays environment this comes with rules both COVID and health and safety related so take a deep breath and read on.
Just like every other establishment choosing to open we have to register your details, name and address for contract tracing either using the NHS Covid 19 app or an alternative app.
We have to regulate the rule of 6 and ensure everyone is adhering to the law we will be asking people to move if they are too close to others.
We will no longer be permitting eating or drinking in the unlicensed areas of the farm, this includes other fields and the driveway area or the car park.
The entry to the field is only from the tap room area and along the marked path.
Dogs and children are both welcome but please keep both under control at all times. Dogs must be kept on leads and of course cleaned up after!
We will provide bins for cans and the compostable glasses from the bar, please take all other rubbish home with you. Do not use the bins of nearby houses.
Only food and drink purchased in the tap room, from The Garden Chef or the food trucks can be consumed in the field.
Please use the toilets at the tap room, there are baby change facilities in here too, please take nappies home with you though as we don't currently have the facilities to dispose of these. Use the bucket of wipes to clean any area you have touched and use the hand sanitizer provided. We will also clean regularly.
Parking is in the car park only, if you can walk here please do so, if not please park sensibly in the car park. Do not park on the drive or obstructing access for residents and businesses.
Farms are dangerous places - we have had to undergo extensive health and safety assessments with our insurers to be able to open. We have spent a fortune on gates, fencing and signs. Please respect these, they are for your safety. Stay with in the fenced area of field, do not enter the yard or climb closed gates to get access to out of bounds areas, or go near machinery, log piles etc and please keep an eye on children to make sure they don't either.