WIDF PATHWAYS Digital & Creative Industries Careers Fair and Masterclasses
Description
PATHWAYS - DIGITAL & CREATIVE INDUSTRIES CAREERS FAIR, WORKSHOPS AND SESSIONS

at the Wales International Documentary Festival 2017 in partnership with CULT Cymru
Wednesday 5 April 2017, 10:00 - 14:30
Blackwood Miners' Institute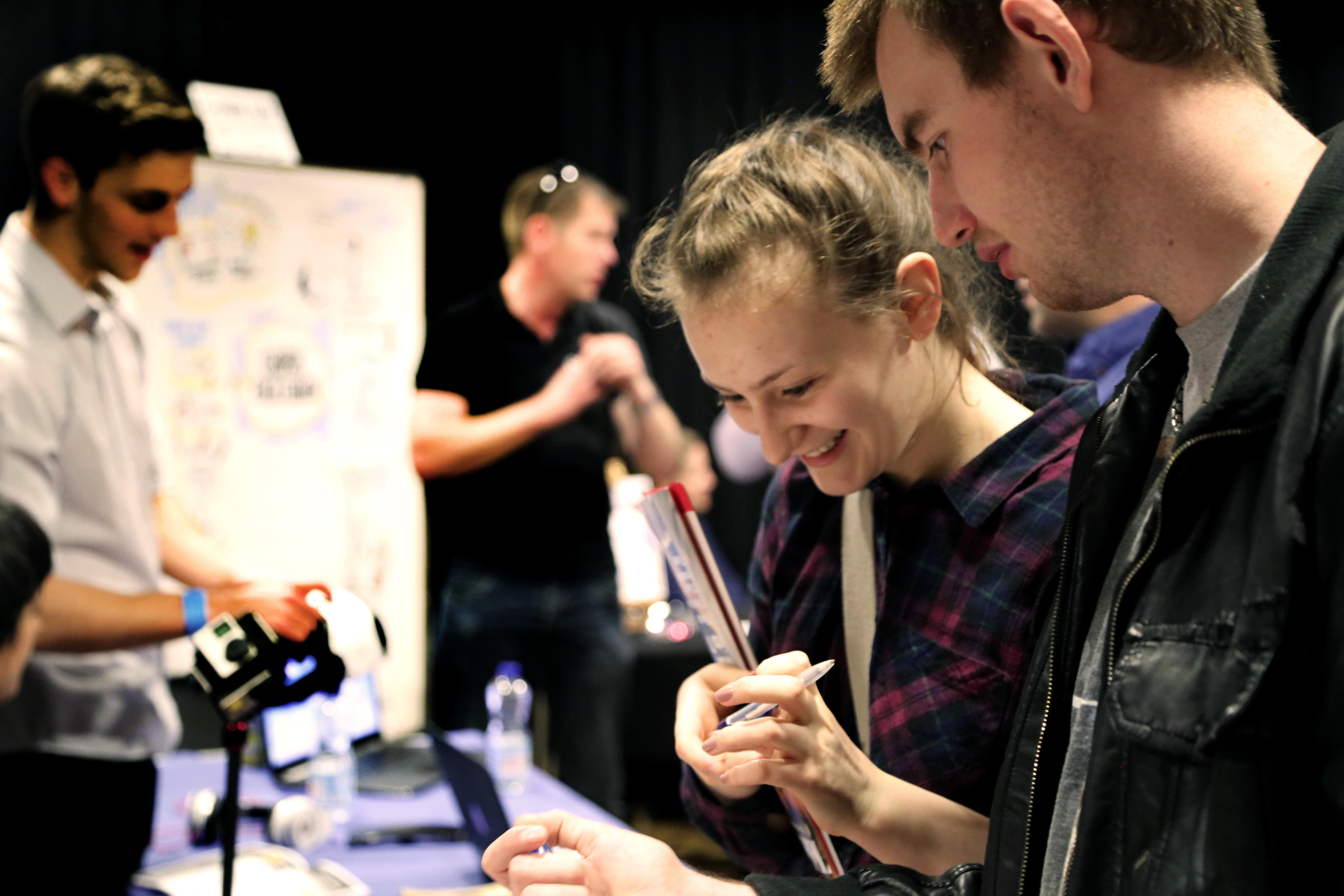 Wales International Documentary Festival is excited to announce that it will again host the Pathways event for 2017. In partnership with CULT Cymru, training providers and universities, Blackwood Miners' Institute will be the setting for a day of workshops, masterclasses and one-to-ones aimed at inspiring young people to explore pathways into education, training and work in the Creative Industries.
WIDF is dedicated to raising awareness of opportunities in the Creative & Digital Industries. Pathways gives young people a unique opportunity to meet industry professionals face-to-face, to learn from world-class practitioners and make those all-important contacts for career development.
CAREERS FAIR 10:00 - 14:00
CULT Cymru; Equity; Musicians Union; BECTU; Flm Cymru Wales; BUZZ Magazine; Gorilla; Aerial Craft; Serious Datum; Marigold Costumes; HOOT; Royal Television Society; It's My Shout; Iris Prize/Ffresh; University of South Wales; Bridgend College
MASTERCLASSES
10:30 - 11:30 Sound Design for Documentary with Ian Palmer

Ian Palmer is a Sound Editor and Dubbing Mixer who has worked in television for ten years. He has been involved in all genres of film and television, having mixed WW2 actions films (Allies), edited Dialogue for S4C dramas (Parch and 35 Diwrnod) and designed sound for documentaries The Art Of Time and Aberfan Wives Club).
12:00 - 13:00 Self Shooting For Video Platforms with Cai Morgan
Cai is a Digital Producer for Boom Cymru and creator of online Welsh language channel ' Sianel Pump'. Cai began his career in the industry aged 16 as a production runner, and now aged 22, is the producer of the most popular Welsh language video platform, 'PUMP'. Commissioned by S4C, 'PUMP' has been viewed over a million times in it's opening year.
12:00 - 13:00 Networking Your Way To Work with Gwenno Dafydd (limited places)
Join us for this fun interactive workshop where you'll pick up tips, techniques and skills on how to network with confidence. Gwenno Dafydd has 30 years professional experience as a Broadcaster, Performer, Writer and Educator. Gwenno is a qualified Coach (ILM) who works with a variety of individuals and organisations, helping to motivate people to reach their potential and overcome barriers.
13:30 - 14:30 A Day In The Life Of A Composer with Brollyman
Brolly is a Emmy winning Film & TV Music Composer. He's a self taught musician who started off playing heavy metal at the age of 17. He put himself through music college at the age of 28 where he discovered orchestral music & technology. (Snow Babies, Birth of the Earth, Wildest Africa)
13:30 - 14:30 Transmedia Thinking; how to exploit every asset with Serious Datum & Atticus Digital (limited places)
Join virtual reality, 360 degrees and live streaming specialists Serious Datum & Atticus Digital as they show you how to explore different story telling formats in order to deliver the best possible product for your audience.
TICKETS
Entrance to the Pathways Careers Fair is FREE!
Festival tickets give access to all masterclasses, film screenings and networking events for the three days of the festival. These are priced at £12.50 and can be obtained at the Blackwood Miners' Institute box office on the day. Discounted rates are available for schools, colleges and third sector organisations by contacting Rachel
To book your places at the Masterclasses - click the register button above.