Description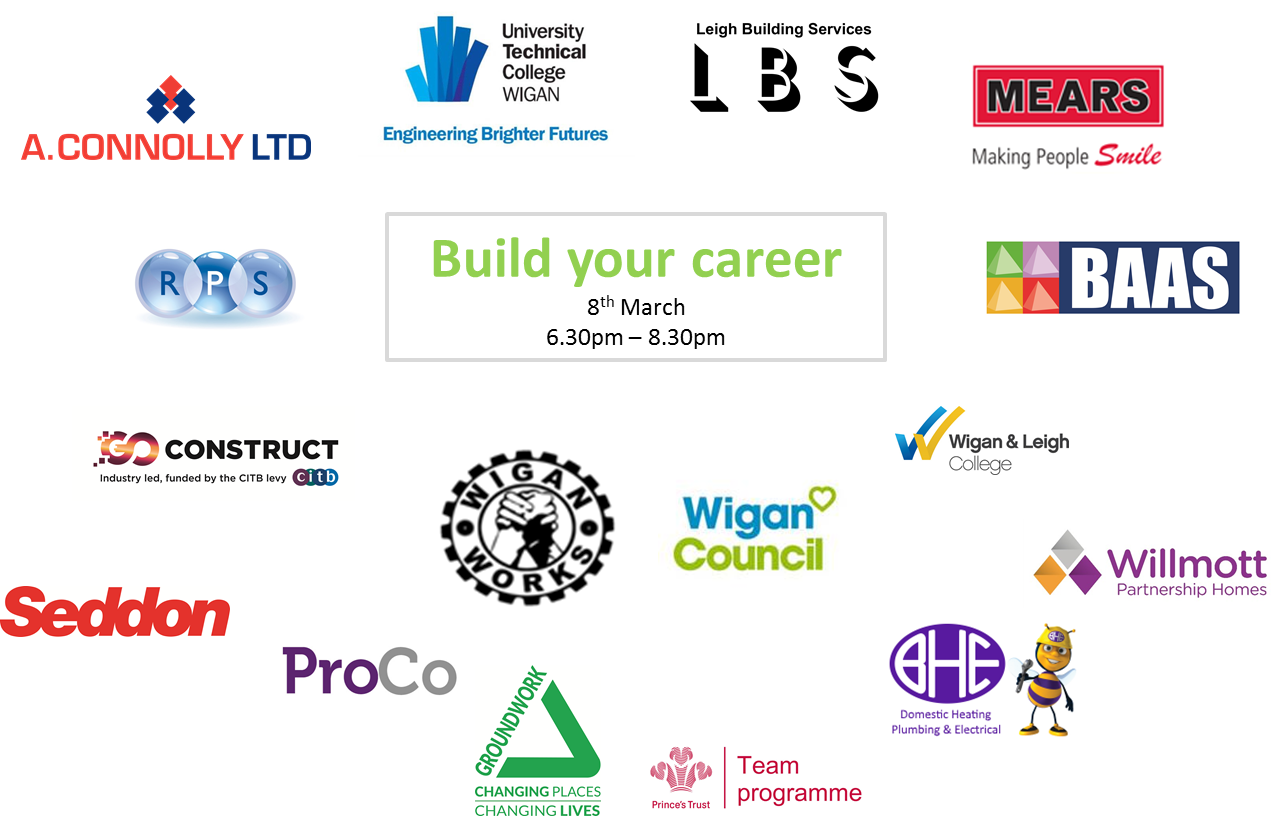 #Construction #Itsnotjustatrade
A Careers fair with a difference - aimed at students 16+ and adults who are looking for a chance to find out about careers in construction or have an interest in finding our more about professional careers in the industry.
This session is different to your bog standard career fair, there will be interactive workshops to give you the chance to explore what is available to you in the industry, employer stand activites to help you find out more about careers in construction plus the chance to register for work placements, traineeships and apprenticeships that have been pledged by the employers to be offered to attendees over 2017.
Make sure you register to attend the workshop and if your bringing a friend or parent they are more than welcome to join in, just make sure that you register them to, We have allocated 20 places per workshop, over 3 sessions throughout the event.
Workshops
Seddon Construction Ltd
will be delivering a short learning session to assist YOU to understand the processes and stages when applying to be an Apprentice or Graduate within Seddon.
With over 75 years' experience of recruiting Apprentices and with over 60 currently in training, Apprenticeships play a major role in the growth of our business and their continuing success.
The event will be delivered by Kat Healey, Training and Apprentice Co-ordinator at Seddon and Kat will cover: How to apply, CV creation, the recruitment process, qualification outcomes and Seddon expectations in relation to both Apprenticeship and Graduate recruitment.
Seddon will also have a career stand, manned by both an apprentice and a graduate, they will provide you with an opportunity to ask questions and learn about "life" as an apprentices and graduate within Seddon.
Wilmot Dixon
If you've got it, let's build on it.
A career with us is more than just a job. Our Management Trainee programme offers you the opportunity progress into senior roles throughout the business. This is just one of the reasons we have been recognised as a Sunday Times Top 100 Companies To Work for, as well as by Investors in People. We are passionate about seeing you reach your potential. So come and find out more about this excellent scheme at our workshop.
Thanks to Wigan UTC for allowing the use of their venue and for offering attendees the chance to have a tour of the UTC
There is Free Parking after 6pm on Mona St Carpark , Wigan WN1 1SX