Wikiverksted på Nasjonalbiblioteket

Thursday, 18 September 2014 from 18:00 to 21:00 (BST)
Event Details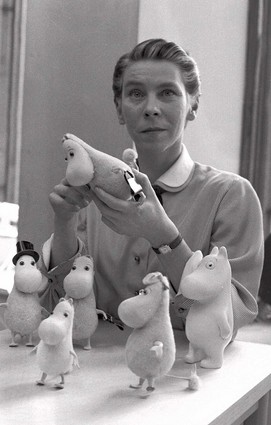 Tove Jansson (1914–2001)
Vi skriver litteraturhistorie!
Wikipedia, den frie encyklopedi, er uten sammenligning verdens største kilde til informasjon. Wikipedia på bokmål har alene nær to millioner sidevisninger per dag! Visste du at alle artiklene er skrevet på dugnad? Nå kan du lære mer om hvordan du kan bidra på Wikipedia, samtidig som du får lære mer om Tove Jansson sitt forfatterskap og kan bidra på artikkelen om din favoritt fra Mummi-dalen!
I år er det 100 års jubileum for finlandssvenske Tove Jansson, og det vil vi markere ved å utbedre artiklene som finnes om Jansson og hennes forfatterskap og virke på Wikipedia.  For Jansson var både forfatter, maler og tegneserieskaper.
I samarbeid med Nasjonalbibliotektet, Finlands ambassade i Oslo og Finsk-norsk kulturinstitutt inviterer Wikimedia Norge til et wikiverksted, en Mummikveld, i Slottsbiblioteket på Nasjonalbibliotektet den 18. september kl 18-21. Arrangementet åpnes av Åsa Juslin, direktør for Finsk-norsk kulturinstitutt, og Reeta Törrönen, forfatteren av den finsk-norske litteraturbloggen Les! Lue!, gir oss en innføring i Tove Jansson sitt forfatterskap. 
Etter en matbit får vi en kort innføring i wikipediaredigering av Nasjonalbibliotekets egen huswikipedianer, Lars Jynge Alvik, før vi går i gang og skriver. Vi har Nasjonalbibliotekets bøker av og om Tove Jansson tilgjengelig som kildemateriale under verkstedet. 
Å være med på wikiverkstedet krever ingen forhåndskunnskaper i wikipedia-redigering, både nybegynnere og erfarne bidragsytere er hjertelig velkommen. Ta med egen bærbar maskin eller et nettbrett! Arrangementet er gratis og vær rask ute med å melde deg på. Vel møtt!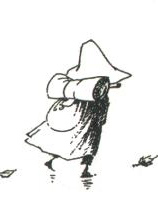 When & Where

Nasjonalbiblioteket
110 Henrik Ibsens gate
0255 Oslo
Norway


Thursday, 18 September 2014 from 18:00 to 21:00 (BST)
Add to my calendar
Organiser
Wikimedia Norge er en frivillig organisasjon som arbeider for å gjøre kunnskap fri og tilgjengelig for alle.