Description
Trailblazing family historian and author Paul Crooks captivates his audience with his account of how he traced two of his African forebears. They were captured of the West Coast of Africa and enslaved on a sugar plantation in Jamaica, 200 years ago.
WILBERFORCE? or WILL-BY-FORCE?
Paul implicates his ancestors in the Baptist War - the Jamaican uprising that brought British slavery to its knees. Paul uses the backdrop of the Crooks' sugar plantation in Hanover, Jamaica to reveal the hidden truth about 'Jamaican slaves who abolished slavery'.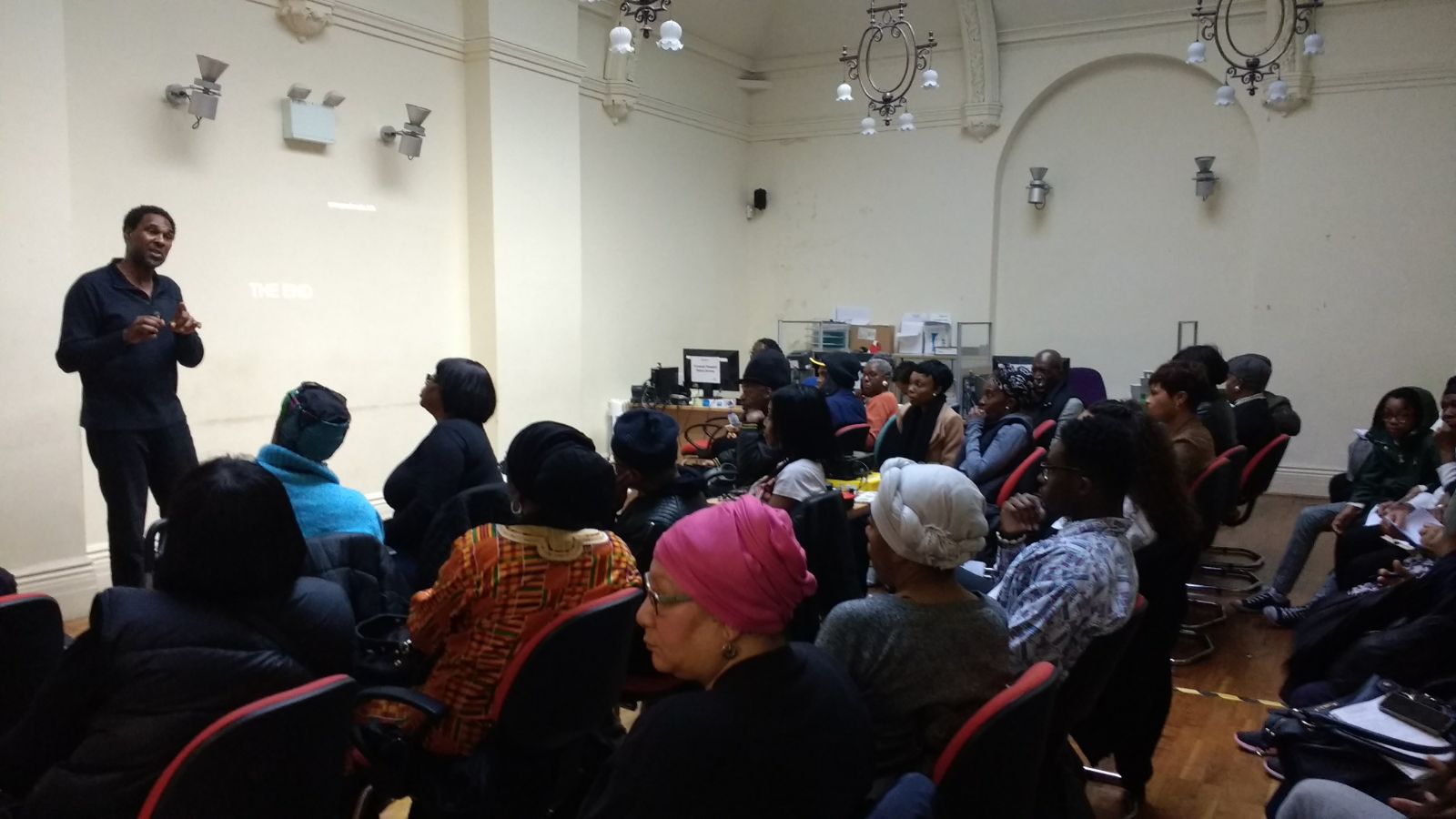 About Paul Crooks
Paul was told that it would be impossible to trace records of slave-ownership let alone his African ancestors enslaved on plantations in Jamaica. "No one had tried because such records did not exist." In the 1990's, undeterred, he embarked on a journey of discovery that led from suburban North London to Jamaica and ultimately back to the Gold Coast of Africa; an effort that has brought him international recognition for his breakthroughs in African Caribbean genealogy research.



Books by Paul Crooks
'ANCESTORS' - In the late 18th century, at the age of ten, Paul Crook's great-great-great-grandfather John Alexander Crooks was captured and put aboard a slave ship from West Africa bound for Jamaica. Pauls novel 'Ancestors' is the fictionalised account of John's experiences in the forty years from 1798 to 1838, the year enslaved people in the British West Indies were set free.

Paul says,
"My novel Ancestors is my attempt to reconstruct my family's pre-emancipation history in a way that aims to be both informative and enjoyable"
'A TREE WITHOUT ROOTS: The Guide to Tracing British, African and Asian Caribbean Ancestry'
Paul's second book is acclaimed having unlocked the secrets of tracing African and Caribbean ancestry.

For more information: http://www.paulcrooks.info