Description
Join us for our third WILD night, this time joined by Alastair McIntosh to explore Spiritual Activism, connecting with the world around us to cleanse, sustain and empower. The talk will be followed by a candle-lit vegan banquet dinner prepared by Petersham Nurseries.
Spiritual Activism is a message of sustenance. It explores how we can prevent ourselves from getting dragged down by the weight of the issues we're wrestling with. Alastair McIntosh guides us to take a deeper look at awareness and find ways of turning what can be a burden into a precious burden - one that enriches our lives and lends insight into the human condition.
Together we will look at the spiritual underpinning of action for social and ecological justice, exploring how it is not sufficient to think of spirituality - that which gives life - as an optional "dimension" or "element". Likewise, if activism is not grounded in spirituality it cannot be sustained in the long run: we either burn out or sell out as the oil of life runs low. We need replenishment from the wellheads of life itself. This re-sourcing is a question of depth psychology and, as Alistair argues, ultimately one of spirituality.
Alastair will then take us on a journey through an ecology of the landscape, exploring how our connection to the Wild, to the natural forces of the world, can strengthen and sustain our resolve. Drawing from his recent book, Poacher's Pilgrimage, Alastair will walk us through space and time, across a physical landscape and into a spiritual one as we learn how to connect with the healing power of the land and its communities.
Alastair's talk will be a powerful reflection on our extraordinary land, and one of imaginative hope for humankind. Woven into this journey is a study of war and nonviolence in our times from first hand experiences, J.M. Barrie's use of Hebridean faerie lore to explore trauma, island spiritual experience and Christian theology for the future, human ecology and climate change, Celtic mythology and some implications for space, time and consciousness.
After the talk we will sit for a delicious vegan banquet dinner prepared by world-renowned Petersham Nurseries. Petersham's ethos champions respect for the produce they work with and will create a menu inspired by what is growing in the garden, the season and their connection to the environment. Our Wild Food Feast will be set at tables decorated with candles, lanterns, wild leaves and foraged flowers, and strewn with fresh salads, locally sourced vegetables and grains. All food will be vegan, local and organic wherever possible.
The evening is hosted in the beautiful space of 42 Acres Shoreditch, an old school with large windows wooden floors, exposed brick walls and a vaulted ceiling.
SCHEDULE
1915 Arrive
1930 Talk: Spritual Activism, Alastair McIntosh
2030 Wild Banquet: Petersham Nurseries
2200 Event Ends
Alastair McIntosh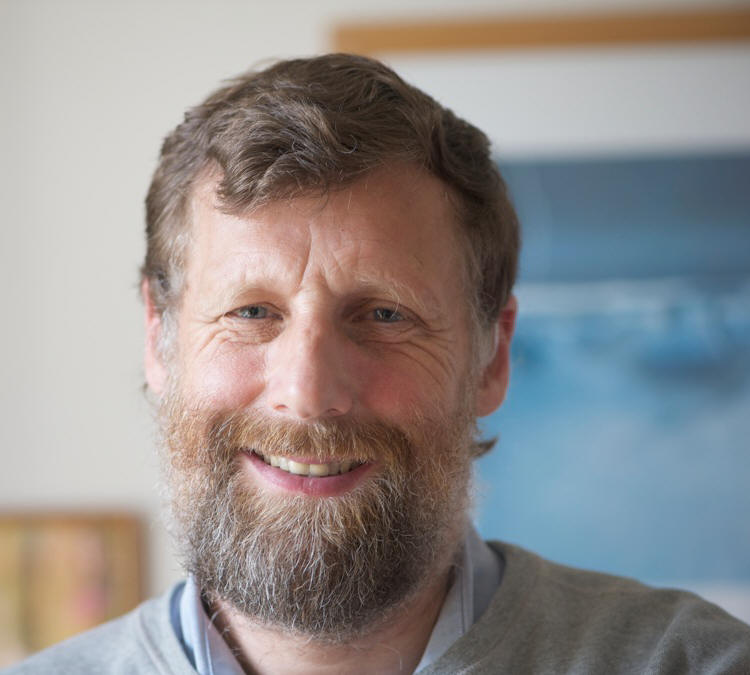 Alastair McIntosh is a Scottish writer, broadcaster and activist on social, environmental and spiritual issues, raised on the Isle of Lewis. A Fellow of the Centre for Human Ecology, a former Visiting Professor at the University of Strathclyde, and an Honorary Fellow in the School of Divinity (New College) at Edinburgh University, and an Honorary Senior Research Fellow in the College of Social Sciences at Glasgow University, he holds a BSc from the University of Aberdeen, an MBA from the University of Edinburgh and a PhD in liberation theology and land reform from the University of Ulster.
His books include Hell & High Water: Climate Change, Hope and the Human Condition on the cultural and spiritual dimensions of climate change, Rekindling Community on the spiritual basis of inter-relationship, and Soil and Soul: People versus Corporate Power on land reform and environmental protection – the latter described as "world changing" by George Monbiot, "life changing" by the Bishop of Liverpool and "truly mental" by Thom Yorke of Radiohead.
For the past 9 years he and his wife, Vérène Nicolas, have lived in Govan where he is a founding director of the GalGael Trust for the regeneration of people and place. A Quaker, he lectures around the world at institutions including WWF International, the World Council of Churches, the Russian Academy of Sciences and the UK Defence Academy (on nonviolence). His driving passion is to explore the deep roots of what it can mean to become fully human, and use such insights to address the pressing problems of our times.
MORE: http://www.alastairmcintosh.com
WATCH: https://www.youtube.com/watch?v=MglEoU-uEz4&t=45s
WATCH: https://www.youtube.com/watch?v=8mhI3fipNfo
Petersham Nurseries
Head chef, Damian Clisby, previously head chef at HIX Soho and Cotswold House works alongside Lucy Boyd, gardener, food writer and cook, who has worked at the Nurseries for most of the last decade. Lucy's exceptional produce knowledge, culinary background and lifelong affection for Italian flavours, combine perfectly with Damian's technical skills and shared passion for ingredient-led cooking. Together they create an evolving menu inspired by what is growing in the garden, the changing seasons, and our connection to the environment.

Petersham's sourcing ethos revolves around respect of the produce they work with, appreciating its exceptional quality and taste. In turn the small farmers and artisan producers who grow or produce these ingredients benefit from their support – a virtuous circle best espoused by the international Slow Food movement.