Description
Join me for a vibrant African inspired feast of meats, seafood, greens and fruits at the tempest inn tucked right on the seafront.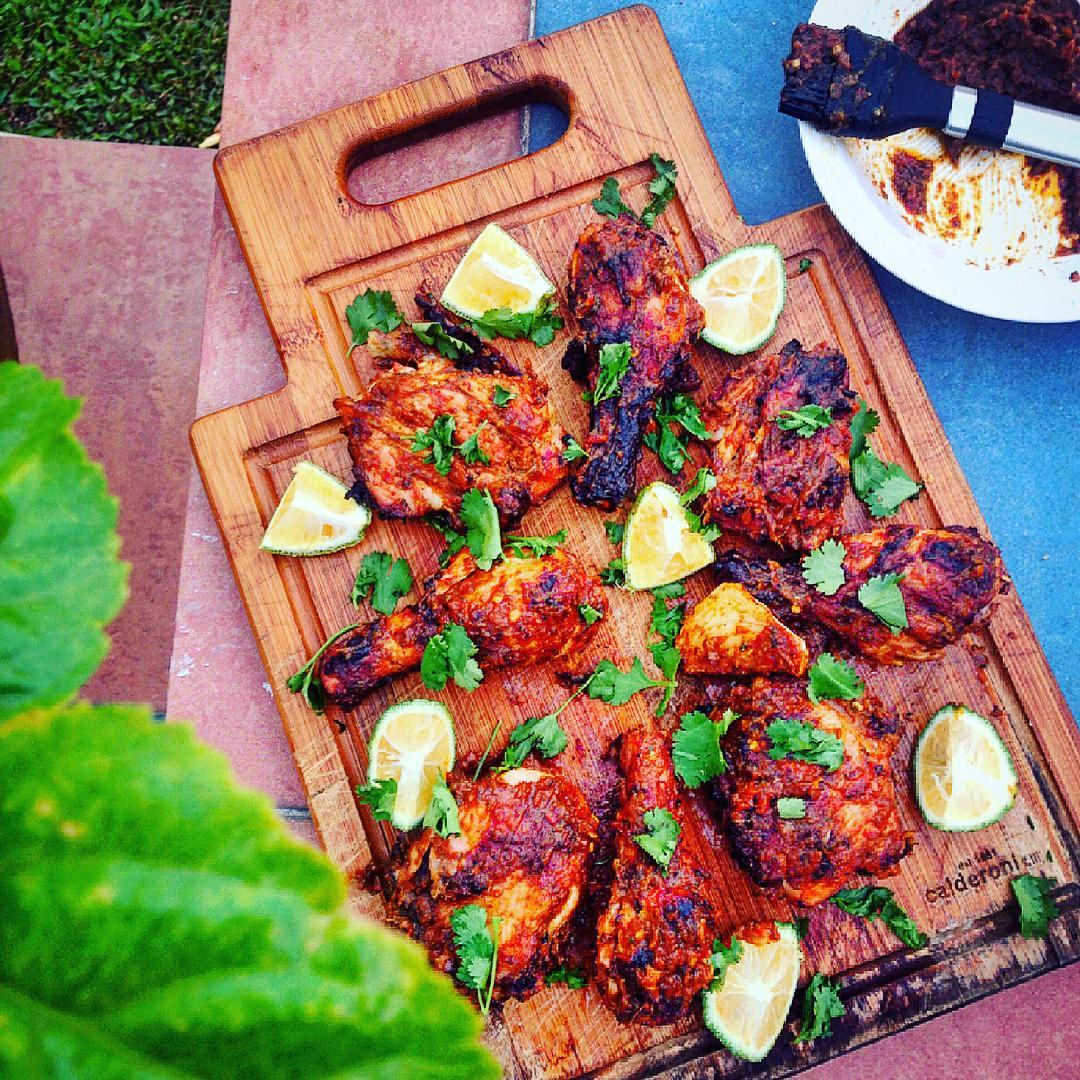 I am thrilled to share my contemporary African recipes with wonderful people who share this passion for food. As seen in my recipes, and in my column in The Guardian ng, my cooking is heavily influenced by my experiences, my blended family, our beautiful environment and the wonderful seasons.
As seen in the London Evening Standard. "...a first of its kind..."
We had so much fun in London with my first African Afternoon Tea that I am delighted to invite you all to join me for a vibrant African inspired feast of meats, seafood, greens and fruits for WILD AFRICA at the Tempest Inn on the gorgeous Brighton seafront.
It brings me real joy to be able to bring people together in such divisive times; wonderful people who share my passion for food to celebrate rich African culture through food created from a beautiful mix of seasonal, local and well sourced ingredients.
My ever growing collection of recipes as featured online and in my weekly column in The Guardian NG reflect my experiences growing up in Nigeria and studying in London; sumptuous family meals reflecting the vibrancy and richness of Africa with colourful vegetables, bold flavours, and cooked fruits brought together for a wholesome yet decadent meal.
My teas and chocolates have been sourced from fair trade producers like Satenwa Tea Estate in Malawi, and the Kuapa Kokoo cocoa-growing co-operative in Ghana, who secure premium market prices and the best welfare for its owner farmers and you will be in for a real treat when you taste my richly dark Chocolate Malva pudding.
During my recent trip travelling across Nigeria I spent time visiting local communities and learning how they support themselves with the food they grow. I have had a wonderful time selling mangoes under the bushes of mango trees, getting stuck in with the village women preserving food using wonderful techniques I hadn't known, visiting street food hawkers cooking and selling corn, collecting vibrant tomatoes and peppers from Jos in the Northern region well known for its exceptionally arable land and fine weather, and last but not least I have been reminded of my mother's love of Boli or Bole (a popular street food of roasted plantain) eaten with open fire roasted peanuts and the goodness of the moringa leaves from the trees shading our house; all these inspire my cooking.
Now back home in Sussex where I live with my husband I relive these experiences through food, using the best of what is around me and all that I enjoy from other cultures, to create a wonderful marriage of cuisines. My menu is full of indulgence and a celebration of African provenance, featuring Ghanaian cocoa, Ugandan organic vanilla beans, West African nut butters, mangoes, with exquisite teas from Malawi, Kenya and South Africa. A medley of local fresh vegetables such as British grown lovage, organic tomatoes and berries, cucumbers, beautiful radishes and more are also at the heart of my feasts.
I always make sure vegetarians, vegans and other dietary requirements are welcome at my table. There is a wide selection to enjoy as many of my recipes are fruit and vegetable based, with substitutions used where necessary so please do not hesitate to contact me before the event.
I look forward to sharing this adventure with you all and creating new traditions through our shared love for great food.
See you at the table xx
WILD AFRICA
SOUP
Plantain Peppersoup
A soothing, spicy and aromatic soup cooked with a blend of exotic West African spices, peppers and herbs. Peppersoup is a wonderful winter warmer as it is traditionally drank to soothe aches and pains. gf/nf/v
MAIN
Stuffed Peppers with Jollof rice
Roasted bell peppers stuffed with fluffy rice cooked in a rich sauce of roasted tomatoes, peppers & aromatic spices. This popular west African dish has been the subject of many recipe wars including one with Jamie Oliver. Come prepared to debate on my stuffed version with other guests. gf/nf/v
Roasted Mango Chicken
By popular demand and as seen in my food column, these succulent pieces of chicken are baked in a sweet and spicy sauce I have developed with mangoes & scotch bonnets. gf/nf
Or
Baked Egg plant with Spicy Mango & Peppers
Sweet and spicy strips of egg plants also known as aubergines, baked in a ruch sauce of mangoes and peppers. Popular in North African cooking, Aubergines are the longer purple breed of African egg plants. Inspired by my mother's fond memories of eating mashed egg plants in spicy tomato sauce as a tot. gf/nf/v
Suya roasted vegetables
A selection of vegetables and herbs roasted in aromatic 'suya' spices (a popular west African spice mix) carrots, coriander, mint, lovage, African Blue basil, cabbage, tomatoes and peppers. Suya is a much loved aromatic spice mix popularly used in open fire grills, enjoyed as a street food in Lagos. gf/nf
SWEET
Chocolate Malva Pudding
Chocolate Plantain Bark,spiced chocolate sauce.
My take on this sumptuous traditional South African pudding using rich cocoa and chocolate produced by the Kuapa Kokoo co-op in Ghana. gf & v on request/nf
A full bar with a great selection is available at the venue with extra charges. Please see website for more.
www.leratolovesfood.com

FAQs
Are there any gluten free or vegan options?
The menu includes vegetarian and vegan dishes. Substitutes can also be provided on request. Please state your dietary requirement at the time of purchase.
What are my transport/parking options getting to the event?
Location is on the seafront with no parking available. Parking in the city centre with a short walk to the seafront.
Refund Policy
Please see terms and conditions on my website.
Where can I contact the organiser with any questions?
For more information on my pop-ups or for any special requirements please fill out the form on www.leratolovesfood.com
and connect with me on social media