Wild Child Kitchen Workshop - Infant Nutrition & Children Menu Planning
Description
Hatching Dragons & Wild Child Kitchen Workshop for Hard Working Families
All you need to know about how to keep your child fed in a fun and nutritious way!
Hatching Dragons is immensely proud to be hosting Wild Child Kitchen, an amazing culinary business dedicated to bringing Big Flavours to your Little Foodies. Set up in the summer of 2016, Wild Child focusses on bringing healthy, organic and nutritious food to pre-school aged children in a way that excites, inspires and encourages them to enjoy food diversity and healthy eating. They'll be coming to our nursery setting in the Barbican with their team of chefs to talk to parents about food choices, healthy eating, menu planning, infant nutrition, weaning strategies and other exciting ideas around an issue we all care about...
The Workshop will take place between 5 and 6 up on the stage of our lovely nursery and will feature fun activities around food prep for some of the pre-school aged children to get involved in so please arrive in good time so that we can kick off the proceedings in good time...
Agenda for the Day....
Hatching Dragons Introduction

Introduction to Wild Child Kitchen (our story, what we offer, our suppliers) - Home and Office Delivery of Fine Food for your little one's dinner time and much more!

Introduction into infant nutrition & weaning (e.g salt, sugars, portion control)

Tips for fussy foodies

Seasonal eating – what to look out for this spring

Energy ball making - Little foodies will be able to roll their energy balls in different toppings such as chia seeds and desiccated coconut. All of Wild Child Kitchen's ingredients are gluten, dairy and nut free, so little ones with allergies and intolerances can join in the fun.

Q&A followed by Goody bags with Wild Child Kitchen samples, Spring recipe card and home delivery discount for Hatching Dragons families to take away.
Who'll be joining us....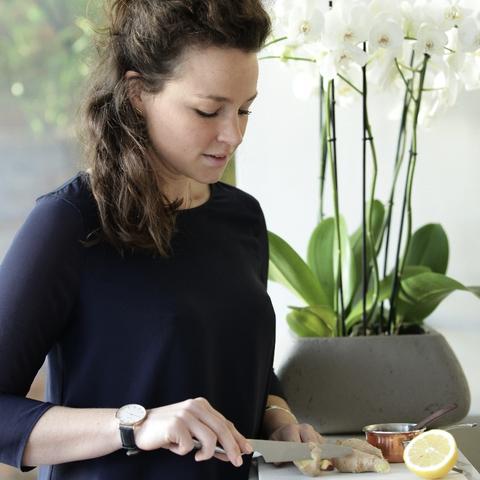 Lu Salaman, Development Chef - Lu puts her culinary skills and interest in nutrition down to her mum. Growing up marinating, cooking, tasting and experiencing food as a family has led to a lifelong obsession with the good stuff. Having worked across the board from the early days of a start up, as a private cook to an innovation consultant in the charity sector she has tried my hand at lots of roles. Finally last year she decided to take the plunge, follow her heart and start studying Nutrition and Holistic Health at the Institute of Integrative Nutrition. Nearly a qualified Health Coach and Nutritionist and now working as the Wild Child Kitchen Development Chef, Lu loves creating our menus and making sure your little foodies are getting their Vitamins A-Z.