Description
The Wild Chocolate Club is the ultimate conscious clubbing experience!

The WCC was first held in London on Friday 23rd September 2012. Since then, it has also been established in Hereford, Bristol, Malvern & Oxford. The Wild Chocolate Club differs perhaps from other conscious clubbing experiences in that it is, in part, a structured event.
There are stages we guide you through; warm you up, shake it out, then let it go in the dance to some awesome tunes. Then we drop to the floor and immerse you in a beautiful crystal singing bowl sound-bath. Coming back; we finish together, share a lovely cuppa and some joy and laughter.
We also differ from other conscious clubbing events in that the space we dance in is darkened, lit by fairy lights and some funky lasers. We invite you to close your eyes for most of the dancing. The first time you come, this can feel a bit odd, but once you allow yourself to trust that eyes closed is safe, you will dance like you've never danced before.
And no-one is there to judge how you move, what you look like, or what is happening for you because they are all doing exactly the same thing.
This is the chance to dance like nobody's watching because nobody actually is!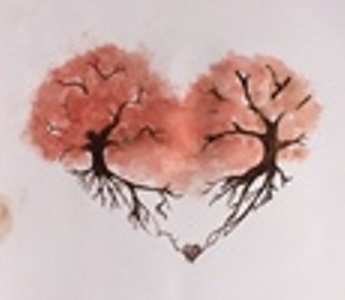 To give you a bit of an energy boost, we imbibe a shot of raw cacao (Wild Chocolate) before we start to dance. Wild Chocolate is one of the best super foods on the planet in its raw state for opening the heart and feeding the feel good neurotransmitters in the brain. It is jam packed with great things like serotonin, tryptophan, dopamine, anandamide, phenylethylamine and a whole list of long-worded tongue-twisting neurotransmitters that also have nicknames like the love chemical or the bliss chemical because they interact with your brain to help elevate your mood.
So we can come up with Wild Chocolate without the comedown!
Once you have taken the step of walking through the Wild Chocolate Club doors you will be greeted by our sparkly door person. The rest is easy. We guide you through the method, creating a warm safe space, play some fabulous music, allowing to dance, sweat, drink raw chocolate and connect with other gorgeous people.


Bring some water and comfortable clothes to dance in - we dance barefoot but are happy to discuss any personal circumstances relating to health and well-being for the event.
The event is suitabe for all ages and levels of fitness.
Concessions are available - please discuss your personal situation with us if you need to!
Doors open at 7.30 for a prompt 8pm start. There are no admissions after 8pm.