A Storytelling Walk in the South Downs. A time for slowing down and reconnecting with ourselves as we reconnect with nature.
About this Event
A gentle walk filled with stories and poetry and creative practices as we breathe in the nature surrounding us.
The circular guided walk will start and finish behind Lewes Prison, at the base of the South Downs. We will walk North towards Landport Bottom.
There we will take some time to take in the surroundings, sit and lay in the grass, and walk barefooted weather permitting (this is only if you wish to).
I will tell you a story, and read you a poem or two.
You will have a chance to write some of your own poetry or creative writing, inspired by the nature around you. You will also have a chance to share your creation with the group, by invitation. This is only if you want to.
We will then walk South to arrive at an expansive field from which you will get the chance to observe the beautiful views.
Some of the walking, especially on narrower tracks will be done with an inward gaze, in silence, as we pay attention to our feet, our breath, the surroundings and nature around us. Our hearts, eyes and ears will be grateful.
The walk will be for a maximum of 5 people plus myself.
About your guide:
I am a qualified Lowland Leader and a Mountain Leader trainee, and work within the guidelines of the Mountain Training Association.
I am a professional storyteller, a poet, a photographer and a creative. I love the outdoors and nature. I will take you on a magical experience combining nature and stories.
​I am experienced in leading groups, and hold an outdoor first aid certificate; insurance and a DBS check.
What people say about my walks:
"Thank you for a wonderful day out. I loved your selection of magical tales - they were so well chosen for the setting and we were all captivated. You are an excellent storyteller"
​"I enjoyed tremendously our walk today, guided by Nana - listening to her beautiful stories, surrounded by nature of outstanding beauty - it was such a great pleasure and an amazing experience! Truly loved it. Thank you so much, Nana, looking forward to your next storytelling walk!"
​"It was magical! The sea and the land and the stories became one. Nana was an absolute star."
"Nana had chosen a beautiful walk for us that took in different aspects of nature on the way; pretty villages churches, country lanes and open marshland and river..... Walking in the footsteps of Virginia Woolf. It was paced well and on the flat so was suitable for the less experienced walker too. Nana was very aware of safety and the well-being of the whole group. There were regular breaks during which Nana told us a traditional tale or legend. All in all a very pleasant way to spend a Sunday."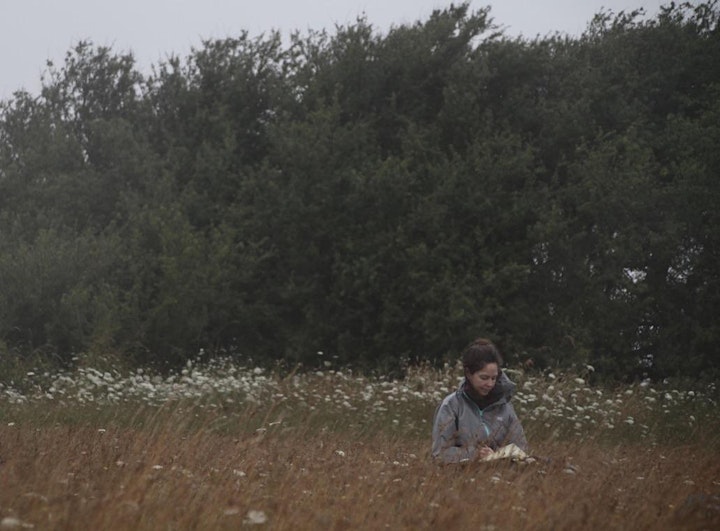 Details:
3 hour walk (approximate)
The walk will be gentle, and will be about 4km (2.5 miles). There will be some gentle uphill and downhill walking (total ascent 70m).
Meeting Place will be at Spital Road, at the back of the prison. We will then walk to the starting place together.
There is free street parking at weekends in the surrounding streets. The closest bus stop is Lewes Prison (bus 28 and 29). Closest train station is Lewes Station, 30 min walk away from starting place.
Practical Measures
Social distancing at 2m will be strictly upheld at all times to keep the whole group safe. Feel free to ask me any questions about the day's organisation.
I will be using a pre-event questionnaire to ensure people do not have symptoms before joining the walk, and to get details of next of kin in case of emergency.
I hold a "We're Good To Go" Industry Standard certificate, showing that my business is taking all the necessary precautions to keep everyone as safe as possible.
A complete kit list will sent to all attendees prior to the day.
Please bring a face covering with you. Wearing it will be optional.
Walks will take place in any weather - apart from storms, thunder and lightning, or winds above 30mph. Should weather be considered to be hazardous, the walk will be re-scheduled.
We will enjoy nature in all her glory despite the weather. Please bring appropriate clothing (a full kit list will be e-mailed to you one week before the walk)
On this occasion due to Covid restrictions, this walk will not be suitable for dogs or children.
Refund Policy
Cancellation more than 7 days before the start of the course: you will have an option of getting a full refund (minus Eventbrite fees) or being re-booked onto one of my next walks.
If you cancel less than 7 days before the start of the course, you will be re-booked onto one of my next walks.
If you do not turn up to the walk without cancellation you will not be eligible to being re-booked to another walk.
If I need to cancel this walk, you will be re-booked on one of my future walks.
Terms and Conditions
By booking on this event, you accept the terms and conditions.