Wild Frontier: Landscapes and Wildlife of Alaska, by Samantha Franks
A journey through the landscapes, flora and fauna of Alaska, by Dr Samantha Franks
About this event
Wild Frontier: Landscapes and Wildlife of Alaska is a journey through the fascinating geology and ecology of Alaska's diverse landscapes, the flora and fauna that call them home, and the relationship between Native Alaskans and their natural environment. This talk will travel from the coastal temperate rainforests of Southeast Alaska, to the rich marine waters of Prince William Sound; the alpine heights of the Alaska Range, to the boreal forests of the Interior; to the vast stretches of subarctic and Arctic tundra stretching to the Bering and Beaufort Seas.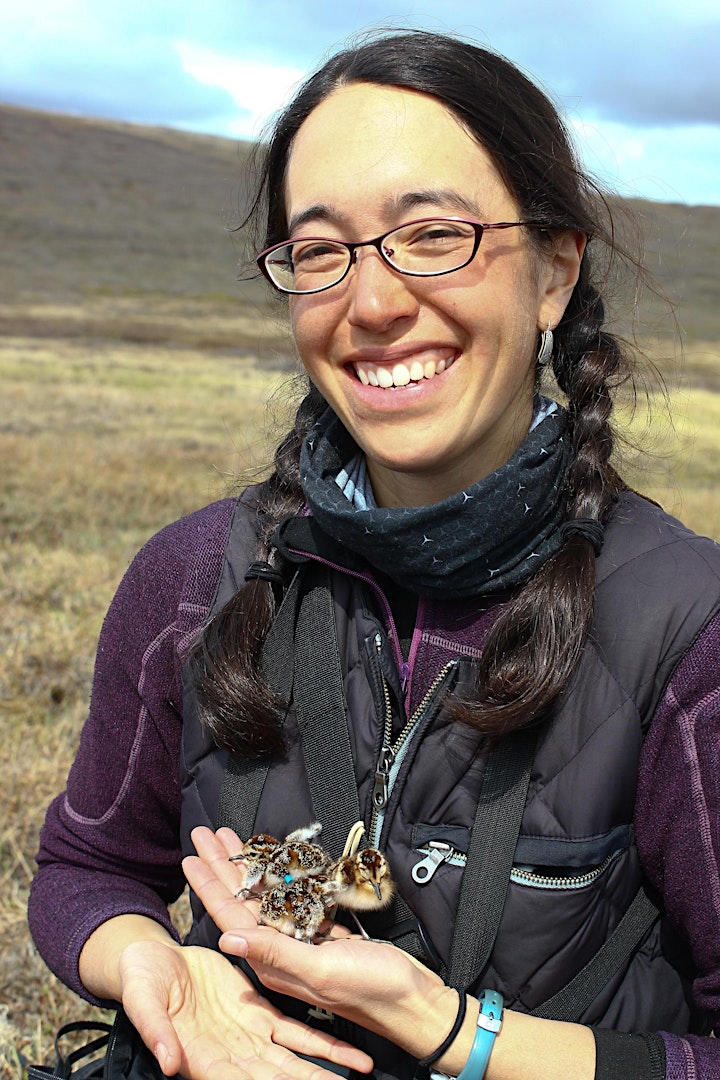 Following a PhD at Simon Fraser University in Vancouver, Canada on the migration strategies of Western Sandpipers, Sam 'migrated' to the UK in 2013. Now a Senior Research Ecologist with the BTO, she has the opportunity to apply her passion for shorebirds leading the BTO's research on breeding waders, and has a particular fondness for Curlew. In her spare time, Sam is a ringer and photographer. She is keen to influence the next generation of wildlife conservationists, and endeavours to ensure her daughter knows the difference between a godwit and a curlew from a young age.
Organiser of Wild Frontier: Landscapes and Wildlife of Alaska, by Samantha Franks
The Sussex Ornithological Society records and studies wild birds in Sussex in order to help conserve species and their habitats. We encourage and educate members and the public through publications and events. We are especially keen to help young people to learn about and enjoy bird watching.