Join us for a guided bike ride from Dock Park to WWT Caerlaverock, with plenty of stops along the River Nith along the way.
About this event
We're delighted to join the Stove Network and WWT Caerlaverock to host this guided ride to the Wetland Centre of approximately 20 miles - but with plenty of stops along the way to look out for wildlife and take in the sights and sounds of the Nith and the estuary.
Each group will be accompanied by a wildlife expert as well as a ride leader and we'll stay in small groups to ensure social distancing. The ride includes free entry into the WWT grounds (but not the Visitor's Centre) and refreshments will be provided on arrival.
Please bring your own binoculars or telescopes as unfortunately we will not be able to share these on the day.
Meet at Dock Park carpark for a 10am start - families welcome, although given the length of the ride overall, we recommend this ride is only suitable for those aged 10 or over.
More about the Wild Goose Festival on the Stove website.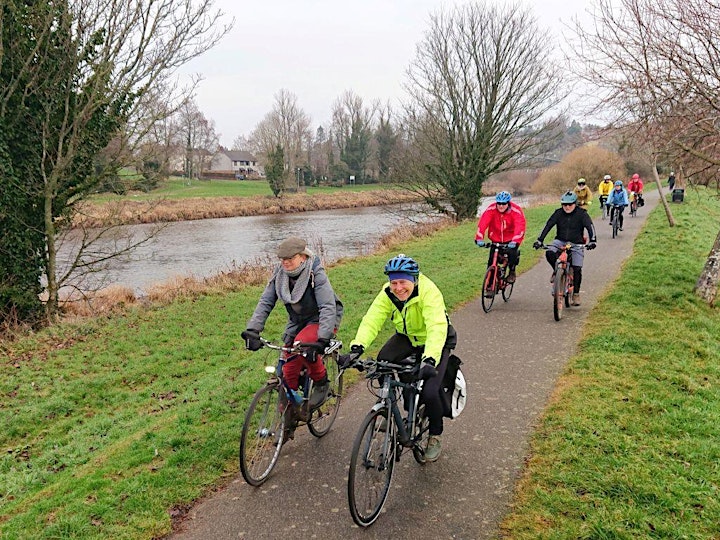 Be COVID safe!
To comply with Scottish government guidance we will divide rides into groups of up to 5 households (including a ride leader and wildlife expert)/15 people and each group will depart once the maximum group size is reached.
Please provide up to date contact details to the ride leader - we will only keep these for Test & Protect purposes, for 21 days after the event.
Only travel to the ride with members of your own household.
Pack hand sanitiser, tissues, water bottle, snacks or any other kit you might need, including your own binoculars or scopes.
We may not be able to assist you with bike maintenance so please bring what you need to get yourself home in the case of a mechanical.
Wash your hands with soap and water for 20 seconds before leaving the house and after you return.
If you or anyone in your household has coronavirus symptoms, or if you have been asked to self-isolate, please do not attend.
On the ride, avoid spitting, clearing your nose or touching your face and catch your coughs and sneezes.
Maintain a 2m distance from others in the group where possible.
Once the ride is over, any socialising or cafe stops must be within Scottish government guidance and be with no more than one other household/six people.
To help us plan numbers please let us know if you cannot attend once you have booked.