Description
Wild Hack Haverfordwest
Presented by bloc in association with The Lab
Saturday 24th October 10am – 4pm
At The Lab, (Ocky White's old building) Haverfordwest, Pembrokeshire
Haverfordwest has lots of beautiful natural spaces right on its doorstep. Wild Hack Haverfordwest is a gathering of makers, artists, diy and technology enthusiasts, computer programmers, wild folk, sea farers, ramblers, children, local residents and adventurous people. Everyone will work together to invent new tools for exploring the wonderful wild places in and around the town.
We want you to join us! Open to all!
Come and get your hands dirty with technology!
Bring your own laptop, hardware and ideas.
No technical or artistic skills necessary.
Contributors inlcude:
Guy Norman, spacetocreate, The Lab http://thelabhaverfordwest.org/
Alexandros Kontogeorgakopoulos, Senior Lecturer in Sound, Cardiff School of Art and Design http://cardiff-school-of-art-and-design.org
Andy Middleton, Founder Director, TYF group, http://www.tyf.com
Olivia Kotsifa, Architect and Senior Lecturer at Cardiff School of Art and Design
Peni Ediker, Forest Schools Wales www.forestschoolwales.org.uk/
Steve Whitehead, Manager, Colby Woodland Garden, National Trust www.nationaltrust.org.uk/colby-woodland-garden/
Stefhan Caddick, Artist www.stefhancaddick.co.uk/
Stephen Fearn, Aberystwyth Robotics Group www.aberrobotics.club/
Chris Evans, iDeA Architects http://www.idea-housekit.co.uk/
Jade Mellor, Forager, Wild Pickings
To find out more, contact Kathryn@bloc.org.uk
To book visit http://wildhack.eventbrite.co.uk
Facebook: /blocCreativeTechnologyWales @blocuk, #wildtec
www.thelabhaverfordwest.org
Facebook: The Lab Haverfordwest @harfatlab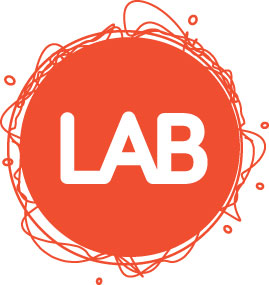 Hacio Gwyllt Hwlffordd
Dydd Sadwrn 24ain Hydref 10am – 4pm
Cyflwynwyd gan bloc mewn cysylltiad a'r Lab
Yn Y Lab (hen adeilad Ocky White) Hwlffordd, Sir Benfro
Mae gan Hwlffordd lawer o leoedd naturiol hardd ar garreg ei drws. Mae Hacio Gwyllt Hwlffordd yn gynulliad o wneuthurwyr, arlunwyr, selogion DIY a thechnoleg, rhaglennwyr cyfrifiaduron, gwerin gwyllt, morwyr, cerddwyr, plant, trigolion lleol a phobl anturus. Bydd pawb yn gweithio gyda'i gilydd i greu offer newydd ar gyfer edrych ar y lleoedd gwyllt hyfryd yn y dref ac o'i hamgylch.
Dewch i ymuno â ni!
Dewch i dorchi eich llewys gyda thechnoleg!
Dewch â'ch gliniadur, caledwedd a syniadau eich hun.
Nid oes angen sgiliau technegol nac artistig.
I wybod mwy cysylltwch â Kathryn@bloc.org.uk
I archebu, ewch i http://wildhack.eventbrite.co.uk
Facebook: /blocCreativeTechnologyWales @blocuk, #wildtec
www.thelabhaverfordwest.org
Facebook: The Lab Haverfordwest @harfatlab