Description
Wild Land Dreaming Workshop by Allan Frater
Part of the Embodied and Embedded Event Series by the Psychosynthesis Trust
Wild Land Dreaming: "However small a landmark the old bucket is, it is not trivial. It is one of the signs by which I know my country and myself." (Wendell Berry)
This day-long workshop will explore the role of imagination in our relationship to the patch of earth where we live.
We will take inspiration from the aboriginal tradition in which Dreaming or Dreamtime is not a product of human dreams, but of the earth itself. To the aborigine's, the land is a wild and autonomous presence with many voices.
Modern minds may find this exotic and strange, and yet not long ago all cultures emphasised the land, animals and plants as a source of story and song, identity and belonging. The loss of such local connections in our increasingly digital and disembodied world is arguably robbing our senses of their integrity, our minds of their coherence and creating an ever more disconnected and ill at ease people and society.
The workshop will support you to:
Learn new ways of tuning to your home-place, deepening your experience of the local earth

Enter into richer rapport with the more-than-human natural world

Develop a sensual sensitivity to the activity of images in everyday life

Hone your poetic and storytelling skills

Awaken to the beauty and power of indigenous cosmologies

Wildly expand your philosophical toolkit

Become a more effective agent of cultural change
The day is aimed at anyone interested in re-discovering Dreamtime in their own lives and for therapists, counsellors, coaches, leaders etc. wanting to incorporate this into their work. Continuing Professional Development (CPD) certificates will be issued on request.
Theoretical presentation and discussion indoors will interweave with time spent outdoors, tuning-in to the more-than-human presences in the local streets, squares and parks. The presentation is influenced by the work of Martin Shaw, David Abram, Stephen Harrod Buhner and Wendel Berry.
Free Reflection Workshop
An optional follow-up learning reflection workshop will be held 09:00-13:00 on Saturday 2nd Feb 2019, an opportunity to discuss and share what branches of enquiry the material has inspired in our lives over the winter months. Allan will facilitate the morning and offer some further reflections on his own journey with 'Wild Land Dreaming' (the morning is free of charge and for those who have attended this workshop plus at least one other of the events from the 'Embodied and Embedded' series).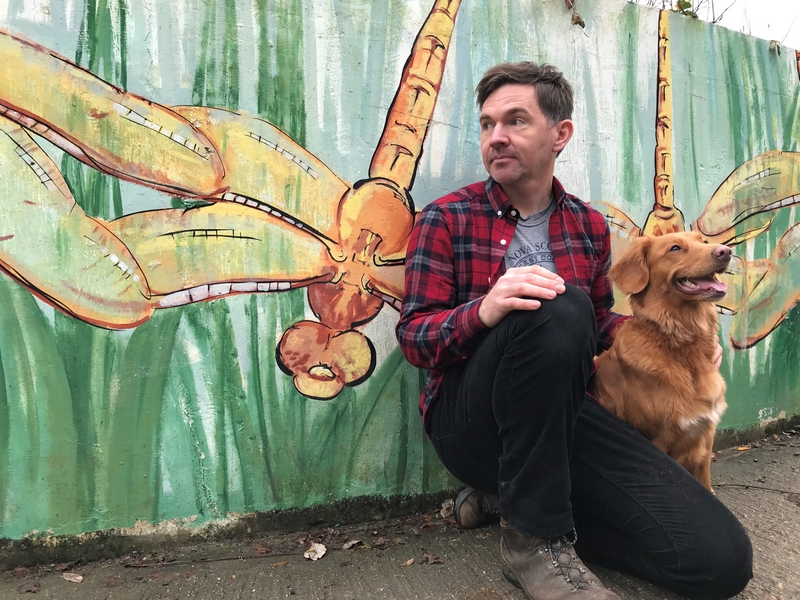 Speaker:

Allan Frater is a core trainer at the Psychosynthesis Trust, and a psychotherapist and supervisor in private practice with a particular interest in what he calls, 'wild imagination'. Find out more at: www.wildimagination.uk

Tickets:
In support of inclusivity, we're offering a choice of two different tickets costs for this talk. Feel free to choose the ticket amount that best suits your financial position.
This event is part of the Embodied and Embedded – public event series
Embodied: The importance of embodiment has long been recognised within psychosynthesis and the wider therapy world. Awareness needs to touch our whole being, our sensing aliveness, not just our minds. It needs to go bone-deep. Language-based understanding is just not enough for lasting change.
Embedded: What is perhaps less emphasised, and will be made explicit throughout the series, is the embedded sense of belonging and participation with the encompassing world that opens up to us through our embodiment.
Embodied and Embedded The series of three talks and a day workshop bring together perspectives on embodied and embedded from body therapy, transpersonal and ecopsychology approaches, and imaginative and story-based explorations.
Who is it for? These are public events and will be of interest to therapists, counsellors, coaches, leaders of change etc. and anyone interested in exploring embodiment and embeddedness in their life and work.
How the series will support you: Over the autumn this special series will offer participants a chance to learn from pioneering thinkers and practitioners, an opportunity to connect with other like-minded individuals and space for personal exploration.
Tickets will be sold on an individual event basis or as a series (combined ticket is discounted).
Free Reflection Workshop: In early 2019 there will be a free follow-up Reflection Workshop for participants who have attended the Wild Land Dreaming workshop plus at least one other talk from the series. Further details on this offering to be announced soon.
Read more about the Trust: https://psychosynthesistrust.org.uk/
Questions? Email us: enquiries@psychosynthesistrust.org.uk