Description
The Wild Scotland Annual Conference will take place during 'Scottish Tourism Month' and will be held for the first time at The Birnam Arts & Conference Centre in Perthshire. Offering a central location with direct links from Edinburgh, Glasgow and Inverness by rail.
This is the must attend event of the year for anyone working in or associated with Wildlife and Adventure Tourism in Scotland! Not only will there be a range of inspiring and interesting speakers, but there will be plenty of opportunities to network over lunch and refreshments with like-minded folk throughout the day.
Whether you are an individual running a business in a remote corner of Scotland or you are a student interested in the future of Wildlife and Adventure Tourism in Scotland then this event is for you.
Be motivated, be inspired and engage with your sector at the Wild Scotland Annual Conference and find out why 'Wild Scotland Is Now'...
As ever, our conference aims to bring together like-minded businesses and professionals to enjoy a programme of innovating, informative and inspirational speakers. Click here to see the full programme.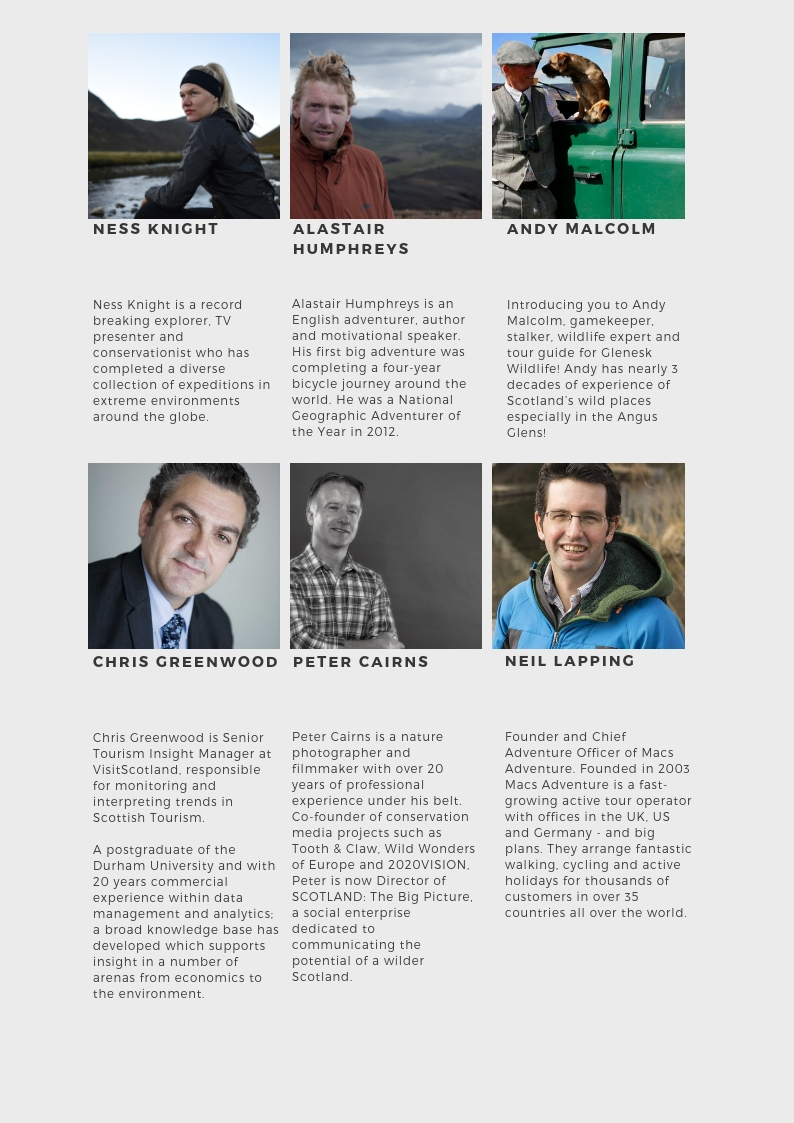 Travel: The Birnam Arts and Conference Centre Location
Nearest station (5 minute walk): Dunkeld and Birnam
Parking: There is parking at the venue as well as street parking. Further parking is available at the top of Station Road at the Birnam Industrial Park - please take care not to park in front of units.
Accommodation: There is a wide choice of accommodation in Dunkeld and Birnam.
Dunkeld and Birnam Tourism Group website
#WildScotlandIsNow
#STM2019