A Storytelling Walk in the South Downs. A time for slowing down and reconnecting with ourselves as we reconnect with nature.
About this Event
A gentle walk filled with stories and poetry picked for the landscape as we breathe in the nature surrounding us.
Our walk will be at Seaford Head. We will be taking a walk along the beautiful cliffs, with views of the striking Seven Sisters. Our walk will be about 8 km (5 miles)  with some ascents and descents. Full details will be provided on booking.
We will start and finish at the same place in Seaford - the Seaford Museum. We will aim to finish around 2pm.
Some of the walking, especially on narrower tracks will be done with an inward gaze, in silence, as we pay attention to our feet, our breath, the surroundings and nature around us. Our hearts, eyes and ears will be grateful.
The walk will be for a maximum of 5 people plus myself.
A minimum of 3 people are required for the walk to take place.
About your guide:
I am a qualified Lowland Leader and a Mountain Leader trainee, and work within the guidelines of the Mountain Training Association.
I am a professional storyteller, a poet, a photographer and a creative. I love the outdoors and nature. I will take you on a magical experience combining nature and stories.
​I am experienced in leading groups, and hold an outdoor first aid certificate; insurance and a DBS check.
What people say about my walks:
"Thank you for a wonderful day out. I loved your selection of magical tales - they were so well chosen for the setting and we were all captivated. You are an excellent storyteller"
​"Loved the morning out on the South Downs, on the walk led by Nana, combining professionalism and warmth. The highlight for me was the stories that she told - so well chosen and beautifully told, she held us in her spell as she told them and the stories continued to resonate long after. I highly recommend the walk as a unique experience, combining walking, storytelling and space for your own creative writing. And the rain didn't dampen our spirits, it just added to the special atmosphere."
​"It was magical! The sea and the land and the stories became one. Nana was an absolute star."
"Nana had chosen a beautiful walk for us that took in different aspects of nature on the way; pretty villages churches, country lanes and open marshland and river..... Walking in the footsteps of Virginia Woolf. It was paced well and on the flat so was suitable for the less experienced walker too. Nana was very aware of safety and the well-being of the whole group. There were regular breaks during which Nana told us a traditional tale or legend. All in all a very pleasant way to spend a Sunday."
"Thank you Nana for a wonderful walk, such inspiring scenery, magical storytelling a precious moment of serenity in a world of current 'madness'."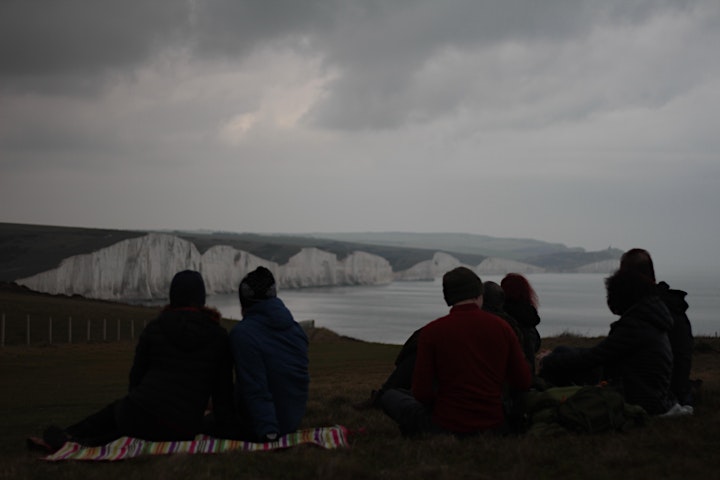 Details:
4 hour walk (approximate)
£20-25 (shoud you wish to attend this walk but are not able to afford the fees due to current circumstances, please get in touch and we will see what we can do).
The walk will be gentle, and will be about 8km (5 miles). There will be some uphill and downhill walking. There is a slightly steper part at the beginning and the end. The total ascent and descent will be about 320m, and the max elevation witll be 88m.
The meeting place will be the Seaford Museum - Martello Tower. You will get a photograph of exact location by email. We will then walk to the starting place together.
Getting here by car: Follow the Sat Nav Postcode BN25 1JH. There is free parking around the museum.
Getting there by train: Get off at Seaford train station. The museum is a 10-15 min walk (0.5 miles)
Getting there by bus: Take the 12 or 12X from Brighton towards Eastbourne. The stop you need is Seaford Library. 10min to the museum by foot.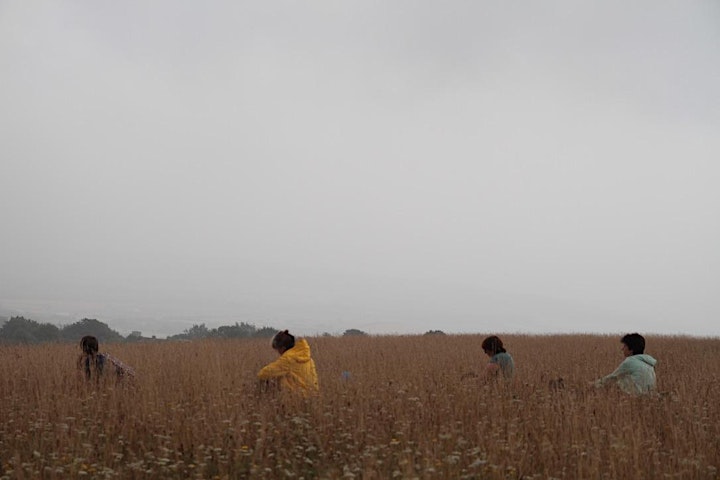 Practical Measures
Social distancing at 2m will be strictly upheld at all times to keep the whole group safe. Feel free to ask me any questions about the day's organisation.
I will be using a pre-event questionnaire to ensure people do not have symptoms before joining the walk, and to get details of next of kin in case of emergency.
I hold a "We're Good To Go" Industry Standard certificate, showing that my buisness is taking all the necesary precautions to keep everyone as safe as possible.
A complete kit list will sent to all attendees prior to the day.
Please bring a face covering with you. Wearing it will be optional.
Walks will take place in any weather - apart from storms, thunder and lightning, or winds above 30mph. Should weather be considered to be hazardous, the walk will be re-scheduled.
We will enjoy nature in all her glory despite the weather. Please bring appropriate clothing (a full kit list will be e-mailed to you one week before the walk)
On this occasion due to Covid restructions, this walk will not be suitable for dogs or children.
Refund Policy
Cancellation more than 72 hours before the start of the course: you will have an option of getting a full refund (minus Eventbrite fees) or being re-booked onto one of my next walks.
If you cancel less than 72 hours before the start of the course, you will be re-booked onto one of my next walks
If I need to cancel this walk, you will have an option to receiving a full refund (minus Eventbrite fees) or rebooking on one of my future walks.