Description
Join us for a day in the woods for a creative journey into the art of mixed media collage. Following Shirley Nette Williams's unique guidance, you will develop and create an abstract artwork on a stretched canvas using layered shapes and hand stitched lines.
You will learn and use a variety of skills, including hand sewing, applique, making and using stencils, and experimental drawing techniques. This workshop focuses on the experience of making and is accessible to any level of artistic ability. All materials are provided and you will take your artwork home.
A vegetarian lunch is included. Please come prepared with appropriate clothing and footwear for outdoors.
For more information, contact Jessica at jessica@fermynwoods.org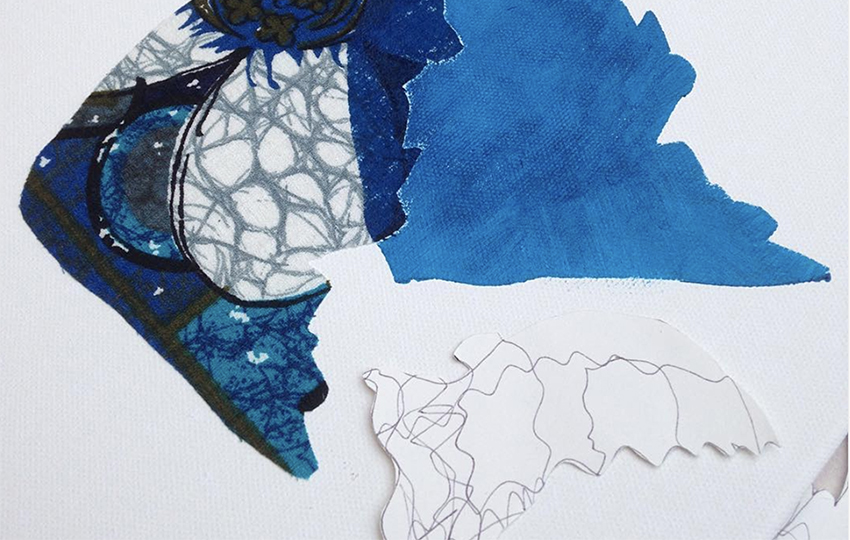 Starting out as a fashion designer and following a period of intense experimentation in fine art, Shirley Nette Williams now creates multi-layered prints and mixed-media sculptures. Making art is Shirley's way of living, exploring and interacting with the world around her.
Shirley's artwork utilises craft processes that are rooted in the domestic and feminine. In contrast, she juxtaposes unusual and unexpected materials within her work in reference to colours and textures found in her urban surroundings. The artworks challenge viewers to look carefully at the world around them and discover the beauty of imperfection.
The element of surprise, chance and play is vital in her process and becomes the inspiration behind the workshop. The brain relaxes while the hands are working. Everyday concerns can be left behind for a few hours when engaged in playful making.
Important: As part of a continuing dedication to sustainability (see our Environmental Policy), Fermynwoods has committed to serving only vegetarian food at events and workshops, though participants are welcome to bring their own food if desired. Please state any additional dietary requirements when booking a place on the workshop.
Multimedia Collage is a continuation of our Outdoor Institute of Art: Wild Sharing workshops, where our unique location and communal approach brings like-minded people together for peer-to-peer learning, informal skill and knowledge sharing, providing both a creative and social opportunity.