Multiple Dates
Wild Times at The Old School, Wolverton - Heritage Open Day 2020
Find out all about our local wildlife and the hidden world of nature all around us, at this special Heritage Open Days event.
About this event
An event specifically designed for children and young people interested in wildlife and nature. Come and watch the antics of the wildlife that lives at the Old School, captured with motion detection cameras that recorded footage of the wildlife visiting the Old School throughout the year. An expert Ecologist will be available to explain more about how the creatures live and answer all those tricky questions, and there may even be a chance to meet one or two of these lovely animals in person.
Dates and Times
Wild Times at the Old School is taking place as part of our September 2020 Heritage Open Days events on:
Friday 11th September
Saturday 12th September
Entry limited to one group per 15 minute time slot, between 10.30 - 13.30.
The same activities will be available each day, so there is no need to book more than once.
Wild Visitors
During the 2020 Covid-19 shutdown, the Old School, like many other community spaces, suddenly went from bustling with people to being almost deserted. But just because people couldn't come to the Old School, it did not mean we had no visitors.
We took advantage of this enforced quiet to put up motion detection cameras in the grounds of the building. And with all sorts of creatures becoming bolder in the unusual absence of people, we were able to record their antics as they played and explored the Old School gardens.
Creating a fascinating glimpse into the hidden world of nature all around us, these images and film build up a remarkable picture of all the creatures who normally go unnoticed. Come and discover who the most regular visitors were. Find out what they got up to and why they were here, who was the biggest, and what was the smallest, and just exactly what was going on while the human beings were away...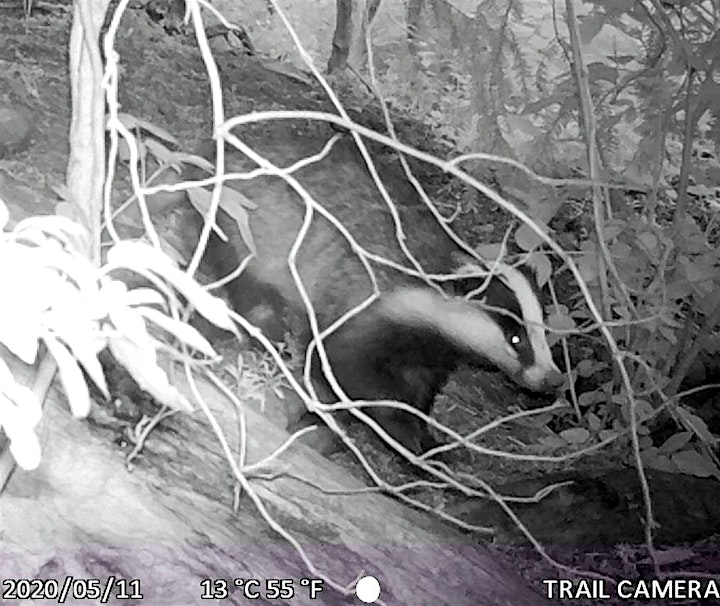 Expert ecologists, Bernwood will be on hand to answer your questions about our local wildlife and talk you through their collection of fascinating natural objects, and an interactive nature table display will help children learn more about our local wildlife and delve into this hidden world.
Also at this event will be Lorraine Wasden, founder of Milton Keynes' very first Hedgehog Sanctuary, Hedgehog Haven MK. Lorraine will be on hand to tell you all about these fascinating creatures, what to do if you find one in distress, and how you can make your garden hedgehog friendly. Lorraine may even have a spiky friend with her for you to meet (though this will depend on who is in residence at the Haven at the time)...
During the event, the Old School Cafe will be open for tea/coffee and cake, and children can explore our wildlife garden to see if they can find any evidence of our other visitors for themselves!
Group Tickets
Because of the need to comply with Covid-19 safety measures, entry to WIld Times will be restricted to fifteen minute time slots. Tickets must be booked in advance.
There will be one group ticket available for each time slot, to help stagger arrival and allow groups to socially distance from one another.
Groups can contain 3 adults and up to six children. You do not need to be related to the other members of the group, but you will need to be part of the same social bubble if you are not a family, as the nature of this event means you may not be able to maintain social distancing from other adults in your group.
If you intend on taking part in any other events happening at the Old School at the same time, you will need to book a separate ticket for each event in advance.
Organiser of Wild Times at The Old School, Wolverton - Heritage Open Day 2020
The Old School is Milton Keynes's first co-operatively owned community building. The beautiful, grade II listed building has been sensitively renovated and extended to include community space to hire, a cafe, and a three-bedroom Guest House. Owned by community not-for-profit company, Future Wolverton, our mission is to help enrich our local community by offering opportunities, entertainment and support to residents and organisations in the area, as well as welcoming visitors from further afield.
The Old School team host events throughout the year for everyone to enjoy. Many local community organisations and independent companies also run events, activities and workshops from the Old School, under their own names. You can see the full schedule for all the public events at the Old School on our website