Description
Join us for a tour of Pembrokeshire, a 3-day cycling adventure over the late May bank holiday taking in the best of the UK's only coastal national park, while visiting and staying with some of Wales' most established eco villages.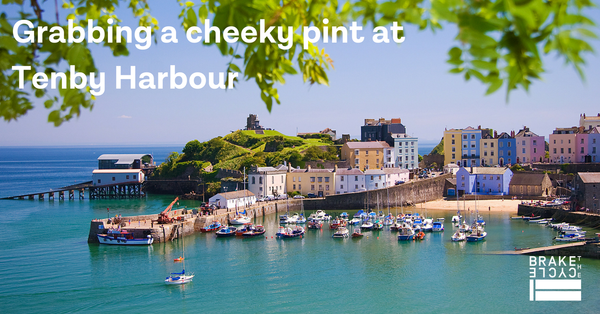 Departing Haverfordwest on Saturday 26th at 1pm (this allows for an early train from London if you are coming from this direction), we will cycle through the picturesque fishing villages of Solva and Fishguard, and 73km later arriving at Brithdir Mawr Community. On day two we will receive a tour of the site and then cycle 40km through stunning countryside to the famous Lammas, featured in the Guardian as one of the UK's top eco homes. We will receive a tour here as well as dinner, where like the night before, the food will be organic and straight from the adjoining farm. On the last day we'll set off early for 63km back to Haverfordwest, stopping for a quick lunch so that people can get their trains home. Woosh! Now that's what we call a microadventure.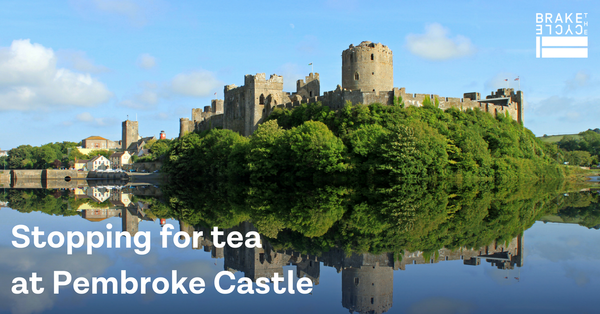 We create brilliant cycling trips which inspire, empower, and leave you feeling fit and with renewed energy to chase your goals off the bike.
For just £249, you will get:
Super fit. A fully-supported ride with a backup van carrying your luggage, and tour leaders with you out on the road
Super nourished. All your food and accommodation for three days riding and two nights camping.
Super inspired. Entry to two eco villages, who will host us for the evening and share with us their stories of establishing their communities and the joys and trials of living in community and connected to nature.
It's a perfect ride for first-time tourers looking to explore what multi-day riding is like, or more experienced cyclists looking to stretch their legs. You'll all mix well. We will split into a couple of groups depending on how fast people want to cycle, so that nobody feels like they are holding anyone back. We welcome individuals, couples, or small groups to be part of this trip. It's a sociable ride where you will be meeting and mingling with new people who will quickly become your friends out on the road.

You can see the routes for each day here. You can even zoom into google streetview to see the quite country roads we'll be riding on and the views we'll be taking in.
DAY 1 ROUTE: https://ridewithgps.com/routes/27258129

DAY 2 ROUTE: https://ridewithgps.com/routes/27258346
DAY 3 ROUTE: https://ridewithgps.com/routes/27258573
Early booking is recommended as we only have limited spaces.
Gweld chi cyn bo hir! (see you soon)
ps. Do let us know where you are travelling from - there may be more cost-effective ways of arriving at our departure point if there are several of you coming from the same place (e.g. group saver train tickets).