Take some time out for your mental wellbeing and learn to connect with the wonderful outdoors right on your doorstep within Derby City.
About this event
We've known for a long time that nature can make a real difference to our mental and physical health.
How does the nature that is right on your doorstep support your wellbeing? Join Kirsty from Derbyshire Wildlife Trust in a journey of creative exploration into the wild wildlife world and how we can use nature's gifts to support our mental wellbeing.
'Wild Wellbeing for Derby City' is a free 6 week course for Derby City residents led by Kirsty Barker from Derbyshire Wildlife Trust (and supported by a friendly Derbyshire Mind volunteer) and has been specially designed for our Enjoying Derbyshire programme to help you enjoy the benefits of connecting with nature and bring a splash of creativity and reflection to your week.
These sessions are all about taking some time out for yourself and learning to connect with the wonderful outdoors on your doorstep within Derby City. Through creative activities such as poetry, land art, journaling and nature crafts we will learn how nature can support our mental and physical health, as well as how we can support nature too. All from Derby's fantastic Arboretum park.
Come along, get wild and feed your wellbeing!
Course Dates: Wednesdays: 21st July, 28th July, 4th August, 11th August, 18th August, 25th August, and 1st September
Time: 1.00 - 2.30 pm
Location: This course will be delivered from the 'Friends of Derby Arboretum' Community Building (the former bowls pavilion) at Derby Arboretum Park in Derby City Centre.
Stay for a Cuppa: The course sessions will be immediately followed by a "Calming Cuppa Drop-In" open to all from 2.30-3.15pm
What You Will Need to Bring: You will be provided with everything you need!
How to get to Derby Arboretum:
Travelling by Bus: Nearest bus stops: Dashwood Street or Lower Dale Road (Arriva services 7 or 4) OR Rose Hill Malcom Street or Crown Derby (Arriva service 38) , OR Crown Derby (Arriva services 2, 2a, 2b, 2c)
Travelling by Car: Free on-street car parking on Rosehill Street (DE23 8FZ) and Reginald Street (DE23 8FQ) (promoted by Derby City Council as parking for Derby Arboretum). 2 hours free parking available on Grove Street (DE23 8EL) and Alder Walk.
---------------------------------------------------------------------------
Please note that these sessions are limited to 12 places and open to Derby City residents only. Please only sign up if you can attend the majority of the sessions. Please cancel your booking if you realise that you no longer can attend as that will re-open your space to someone else who would like to come.
---------------------------------------------------------------------------
This friendly and enjoyable 6 week group is part of Derbyshire Mind's Enjoying Derbyshire community wellbeing programme and so is aimed at people living in Derby with a mild to moderate mental health condition or who are currently feeling anxious, isolated, stressed or low, particularly as a result of lockdown.
If you have any questions, please contact the Derbyshire Mind community team on community@derbyshiremind.org.uk
You can learn more about Derbyshire Mind and the Enjoying Derbyshire wellbeing programme by visiting: www.derbyshiremind.org.uk/wellbeing-programme
You can learn more about Derbyshire Wildlife Trust by visiting their website: https://www.derbyshirewildlifetrust.org.uk/about/health-wellbeing
----------------------------------------------------------------------------
Additional Support: If you would like some friendly support to help you feel more confident about joining/signing up to this course, such as an opportunity to meet with our fab Derbyshire Mind Community Volunteer at Derby Arboretum, or anything else, please email Jenny at community@derbyshiremind.org.uk - We are always here to help!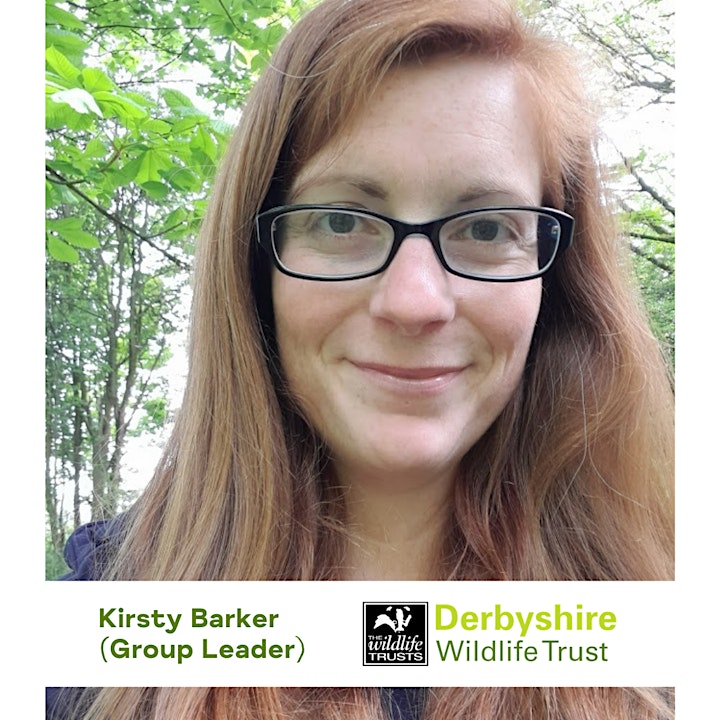 Organiser of Wild Wellbeing in Derby City - An Enjoying Derbyshire Course
Derbyshire Mind is one of a federated network of local Mind charities across the country. Our focus is on improving mental health and wellbeing for people across Derbyshire and Derby City. We provide a range of advocacy and community wellbeing services designed to support people with mental health problems and without. We are committed to developing innovative and responsive services which further promote mental health awareness and wellbeing.