Wild World brings you a cornucopia of festival delight to entertain and inspire. It is wild-wild-world!
About this event
Wild World invites you to a two day festival on the 27th - 28th June, featuring an exquisite collection of specialist artists to surprise and delight. Be transported by Earth Sound Medicine Journey, reach for the stars with Antarma and his upbeat spiritual lyrics. Have a didgeridoo boogie with Adéle Blanche live streaming from France, be inspired by Bob Hillary's musical message for our times, drink in ethereal sounds with Julia Palmer - Price on cello and piano, be uplifted with Algy Behrens Lacuna guitar vibes, dive deep with transcendental music musings from Elise Kamala, open and feel with Charli & Heiko's sacred conscious music, wonder at the lyrical music maverick Kin Thiessen, experience the ancient to the present with Dora Darling's folk, drop into a sublime soundscape with James Chatfield performing his unique two guitar playing style, enjoy the tones of Scaravelli Inspired yoga with Dorothy Watkins.
Two days of sublime Festival entertainment for your delectation. We invite you to this amazing festival experience every month.
Wild World is in partnership with Fellowship of the Trees and each ticket or subscription represent planting one tree.
Get £5 off if you sign up today to the Wild World Facebook members group where you get a two day Festival every month for only £10. Catch up and enjoy the acts throughout the month and get ready to enjoy next month's festival!
If you buy your ticket today, please note that we are only doing the monthly subscription for 10 pounds. You can unsubscribe any time if you decide so. Please don't buy the one off ticket!
Please, notice that recorded videos of the performances will be available only to subscribers who pay monthly fee, so please consider this when you buy your ticket.
Keep your finger on the pulse and join Wild World - the cream of the festival scene!
Adèle Blanchin has been passionate for many years about the music of indigenous and ancestral peoples. She is inspired by the didgeridoo (traditional instrument of the aborigines of Australia) and this has a strong impact in her life and her music.
Her career remains marked by encounters and artistic collaborations, both hard-hitting and audacious. Adele continues to play at many festivals and events around the world ( Europe, Asia, USA, Africa)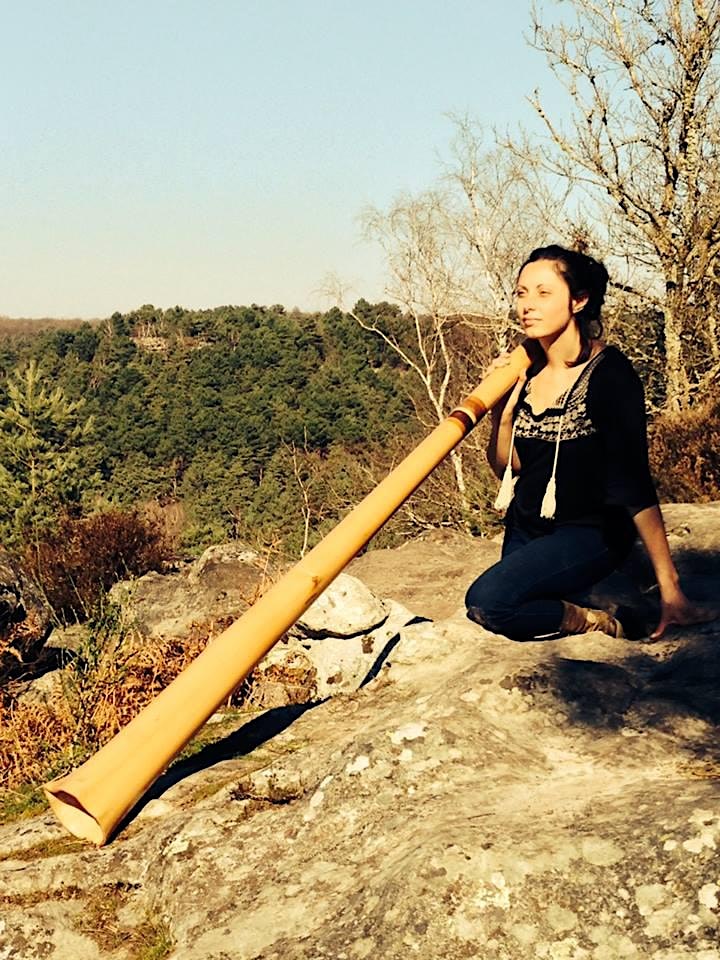 James Chatfield is a multi-Instrumentalist with a unique sound and playing style. His current set-up involves playing both acoustic guitar and electric bass simultaneously, creating a very relaxing and peaceful soundscape that flows smoothly in all environments.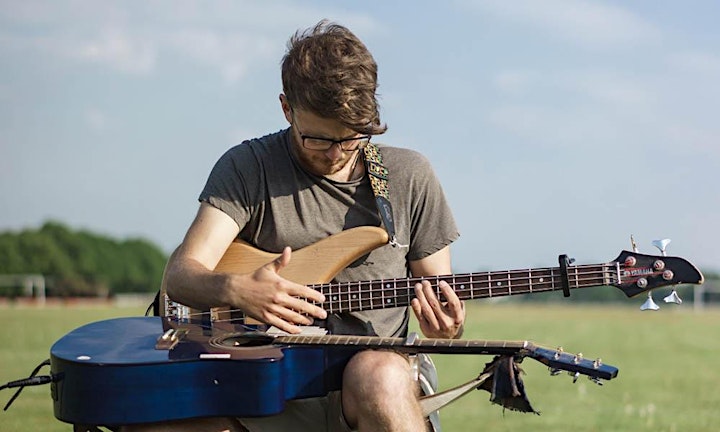 Kamala is a rising sacred music duo from the South West of England, co-created by devotional artist/composer Elise Kamala Yuill Cohen and producer/musician Charles Bishop. With an ethereal resonance to their unique, contemporary approach to kirtan, devotional singing and sound healing, they weave angelic vocals, guitar, harmonium, hang drums and tabla with mantras from various global traditions, upholding a musical flag for unity in diversity and oneness.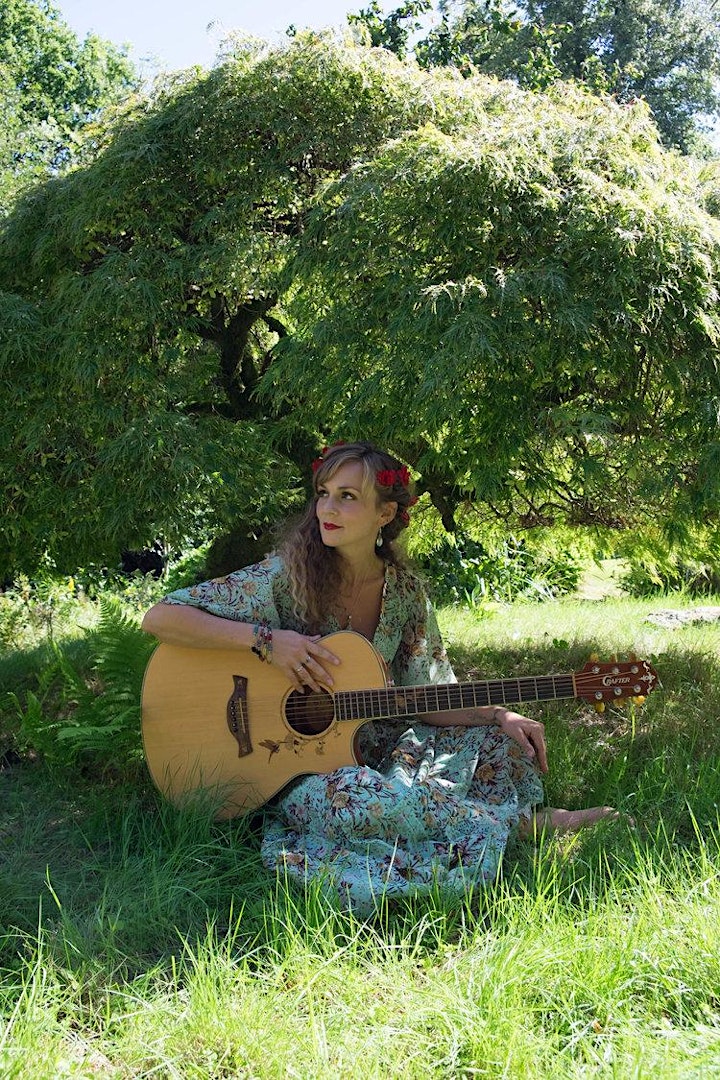 Charismatic, ceremonial celleressa JuliLa (alias Julia Palmer-Price) has been singing since the cradle and has had many musical adventures, via Bono, Billy Bragg and Nigel Kennedy, to name but a few, on the way to THE PRESENT! Broadcasting to you live from her home at the foot of the Malvern hills, where she is living happily ever after, JuliLa brings a bucket full of lovingly crafted sing-a-long songs intended to Land you firmly in the here & now, uplift the vibration and create a 2020 Vision for a rosy rainbow future on Planet Earth! Tune-in at 10pm for a Wild, One-World One-off Truly Special Performance!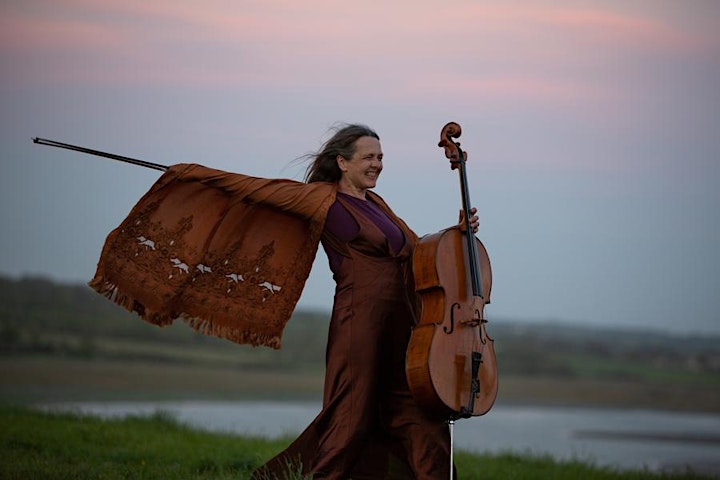 Antarma's music spreads joy and uplifting energy. Heart opening songs on guitar, Ecstatic Afro Brazilian Djembe Rhythms, Soul, Reggae and Hiphop. With the blessing of his Guru In South India, he shares Mantra and Meditation. He has been on the path of Meditation for 17 years and has over 10 years experience teaching Djembe Drumming, Kids Yoga Meditation and Guitar. Antarma shares at events, retreats and festivals across the UK.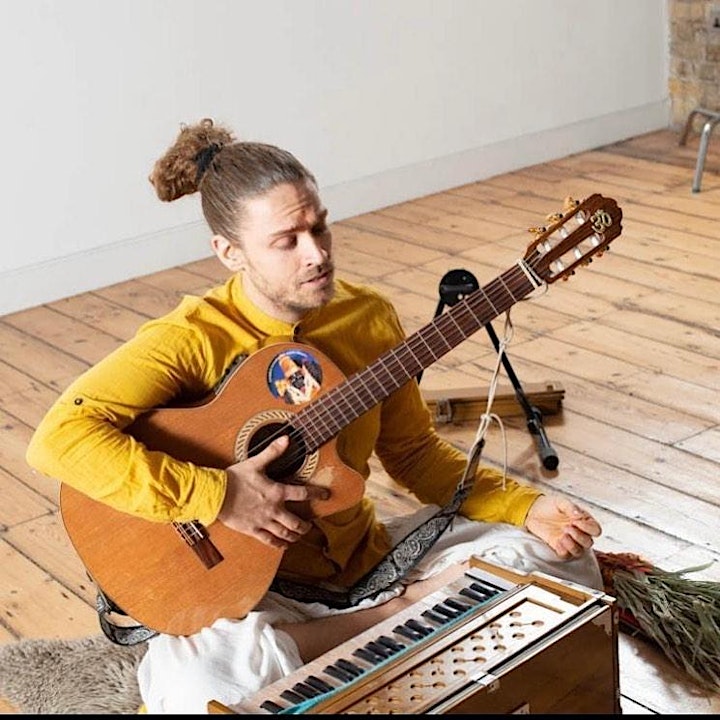 Folk Singer and Songwriter of the Earthy and the Magical; Traditional Original Music…..
Dora has been steeped in song and story ever since she was a little girl, she dwells in a magical world somewhere betwixt and between the Wildest Woods and the depths of the deepest Ocean. Her beautiful voice has a depth and resonance that can carry the audience to the Otherworld….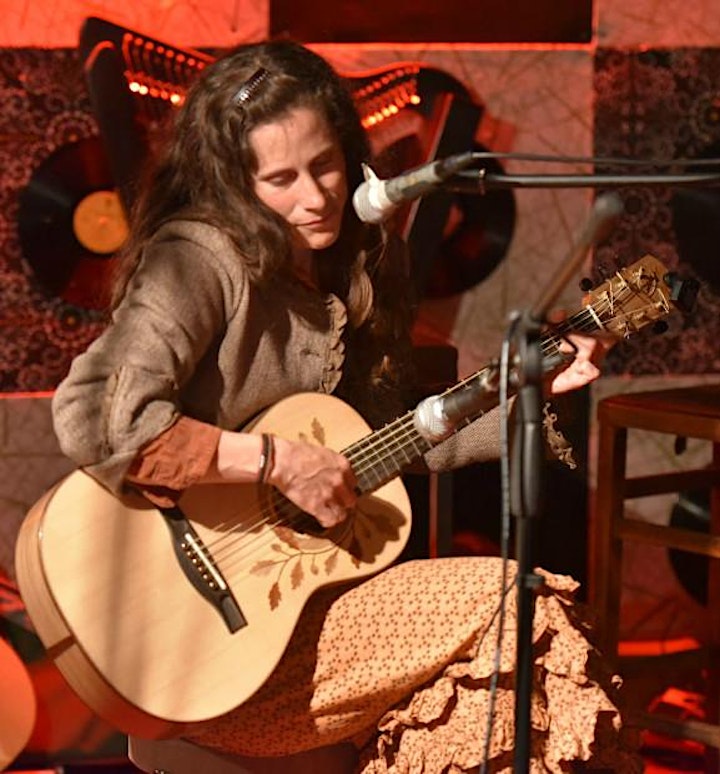 Charli & Heiko take the listener on a multi-coloured journey of musical fusions, from ancestral-tribal textures to free jazzy soulful melodies, and other experimental combinations. Their songs are mystical, conscious, uplifting and original. Their music is filled with sacred lyrics and sounds, positive vibes that lift your spirit up in to an unstoppable flow. An authentic, raw and unique expressive duo. The first group to combine Fingerstyle guitar playing with Overtone Singing.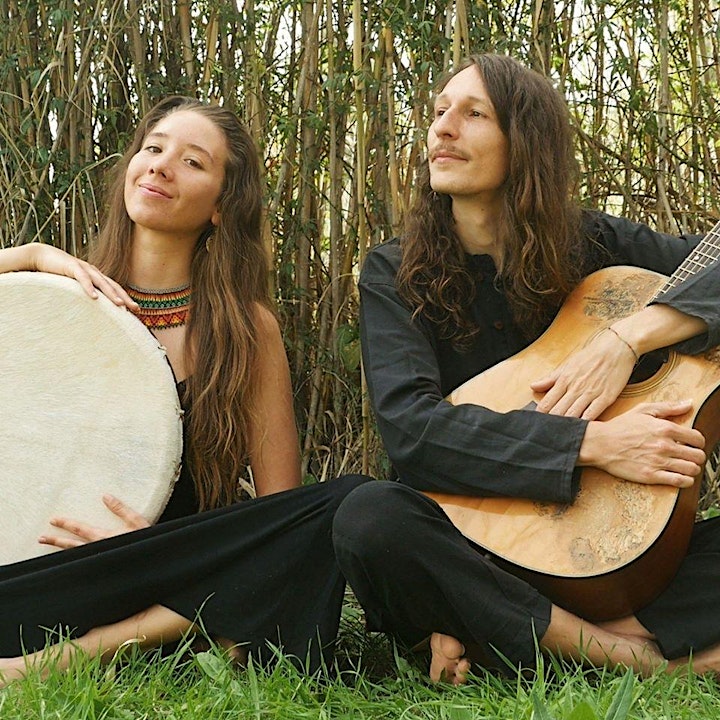 Dorothy's Yoga, focuses on allowing the breath to have freedom within, tuning in to the inner relationship with self. Gently building an inner inquiry through listening and allowing the body to speak and being guided into a place where a natural process of healing and beingness can emerge. Dorothy's approach has grown out of the Scaravelli inspired approach to Yoga. working with the out breath to go deeper into the poses and releasing tension in the muscles to create a freedom in one's body and spaciousness within the mind. Drawing from meditation practice and the study of asanas Dorothy is continually finding new ways to approach the yoga so that it becomes a living breathing journey of inner and outer discovery into the self and one's surroundings.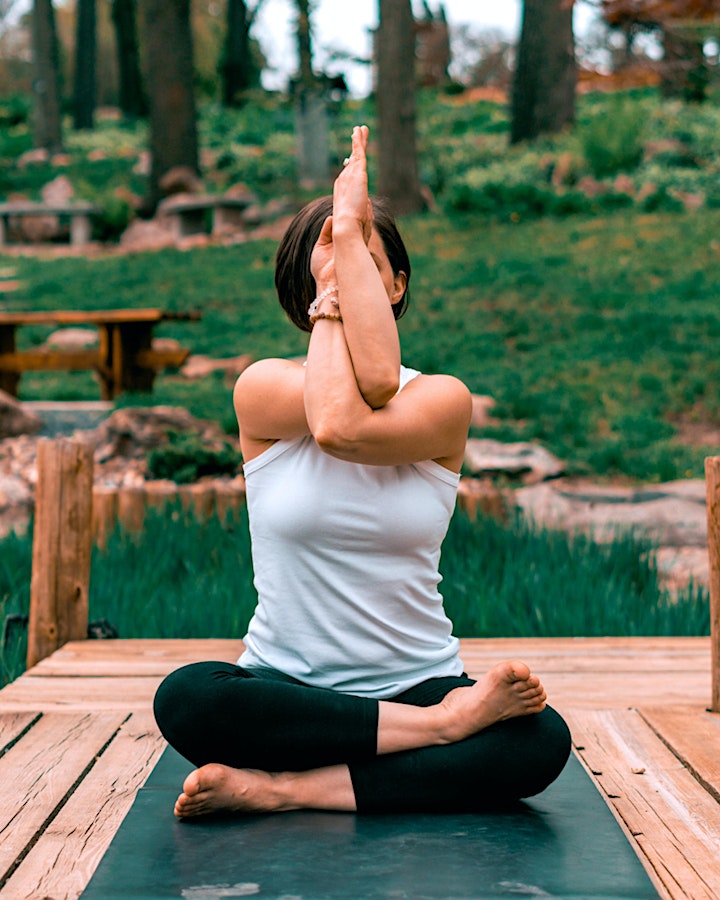 It is a project to help people in their inner journey through healing sounds and nature connection. The founder Belén with her team, Simona and Kyle, are musicians, sound healers and nature lovers, offering medicine music for the heart. They use several ancestral instruments such as Native American flute and shamanic drum, and they also do voice work through wild singing and voice alchemy. They facilitate sound journeys, flute and voice workshops and sound healing & nature retreats.
http://www.earthsoundmedicine.com/
Bob Hilary
Bob is a folk Singer-songwriter who makes music that is Earthy, funky & positive, with a strong World music influence.
He is a passionate advocate of the 'Live Simply' movement that is currently spreading around the Globe, & is a keen practitioner of Yoga, Meditation and living naturally. He is actively engaged in bringing about much-needed change to outdated systems in the World, & his songs have this message running strongly through them.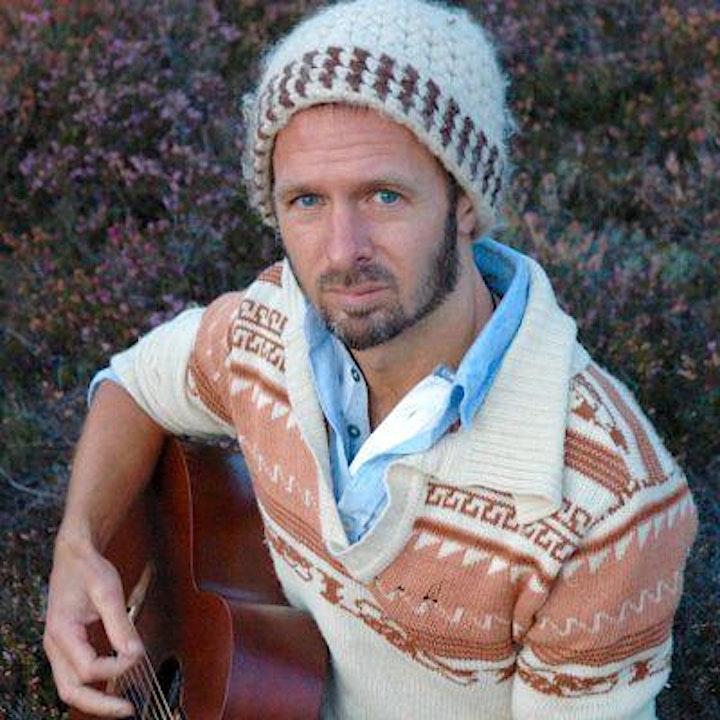 Lua Maria's music is nectar for the soul. She sings directly to our hearts, calling to the deepest parts of us, shining light into dark corners and opening up what has been hidden. With wise, soulful and poetic lyrics she weaves songs of wild earth and love. Reminding us of our true nature and of what is sacred.
She lives off grid with her husband and daughter growing vegetables and medicinal plants. Lua is a shamanic practitioner offering healing sessions, long distance shamanic journeying, sacred sound journeys and concerts.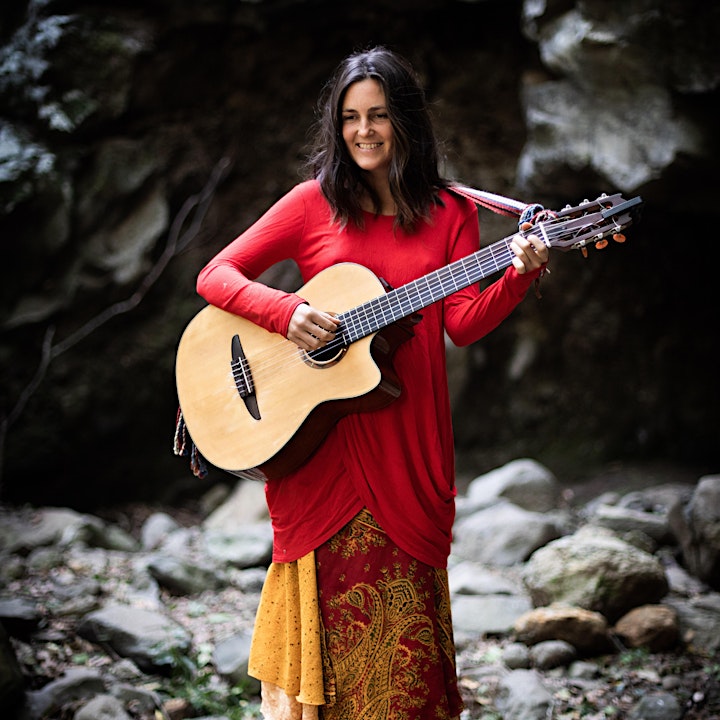 Tyler Massey is an American musician who has been living in the UK since 2005, performing with a variety of musicians, most often with Vo Fletcher, and teaching music. His songs are built on his experiences both in America and Britain, so they are highly iconoclastic. Delving into the myths that we all take for granted, his last two EPs, American Nightmare and All The Pretty Lights are available via tylermassey.bandcamp.com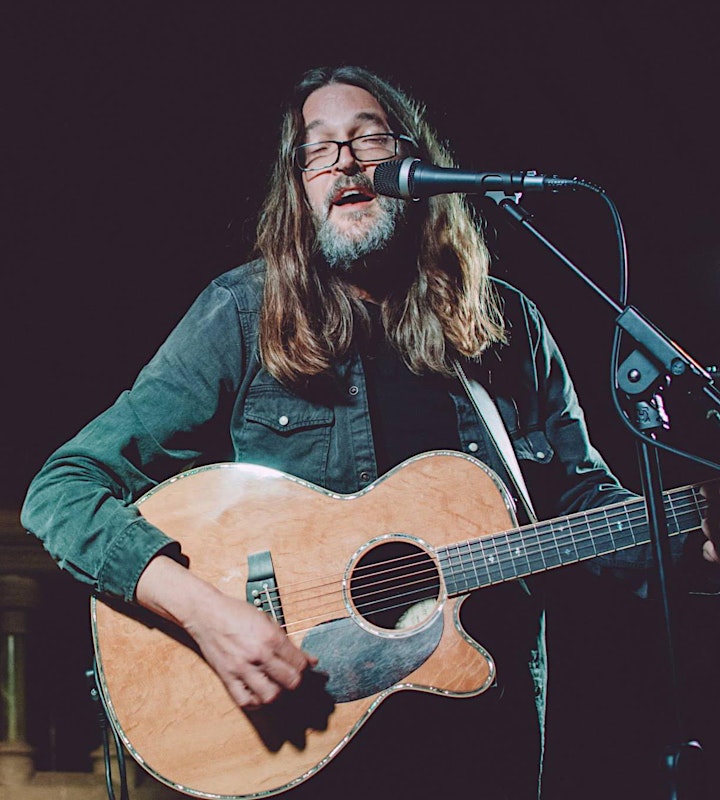 Juliette Salter is a South Wales singer songwriter of contemporary folk music performing predominantly at events, festivals and other venues. Her music has been described as ethereal and dreamy with inspired lyrics that enchant the imagination. Many of her songs are about the land, myths and legends, folklore and magic and are a merging of the ancient with the contemporary.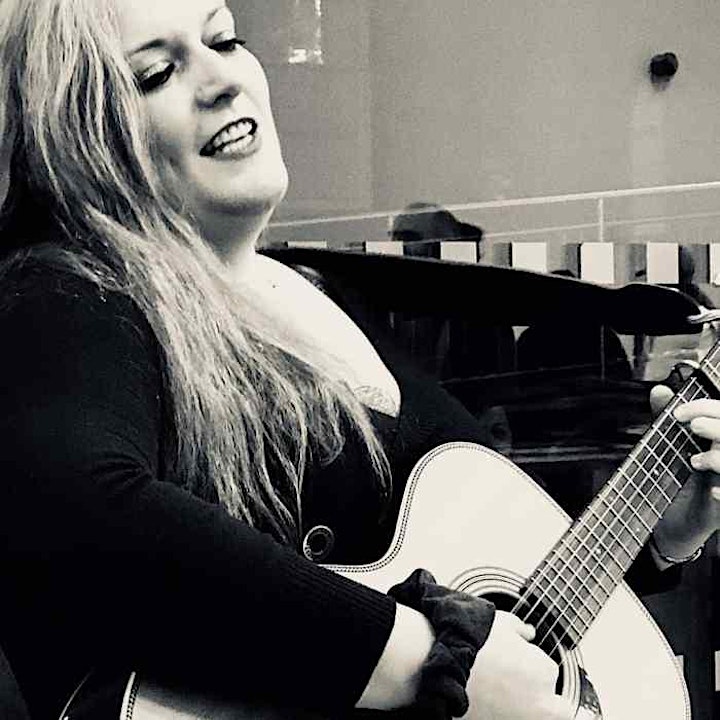 Jenny Bliss Bennett ( multi instruments and voice ) began her musical journey at 6 teaching herself to play recorder and read and write music. Described as a 'natural phenomenon' by her professor at Guildhall, she went on to study ancient music at the prestigious Den Haag conservatorium, where she discovered her love of improvisation. A virtuoso in 17th century music ('imaginative with a real affinity for this music' - Nigel Kennedy) she has toured the world collaborating with leading jazz and classical musicians, and with award winning vocal group the Mediaeval Baebes. She loves to write songs about her mystical experiences in Avalon and accompany herself on the viola da gamba, lute and baroque guitar. ( Mojo : ' the viola da gamba of Jenny Bliss creates a subtle sense of exotic otherworldliness' )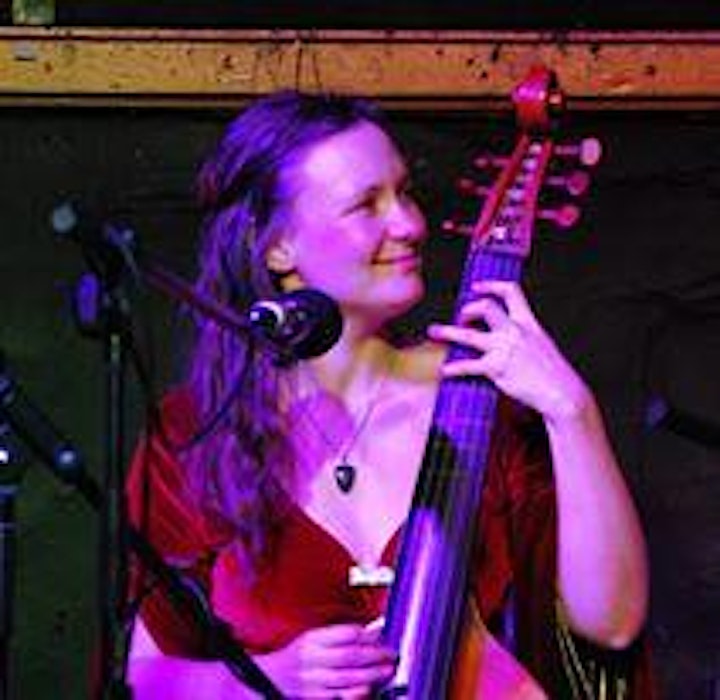 Sunny Davidson is a singer, songwriter and multi instrumentalist based in the vale of Avalon (Glastonbury, UK). His music is inspired by the traditions of the indigenous peoples and roots music of the world. He developed a burning passion for music at a young age; his dad has always been an avid appreciator of music whose enthusiasm for the guitar greatly influenced him. His journey as a musician began in earnest at eleven years old with the drums.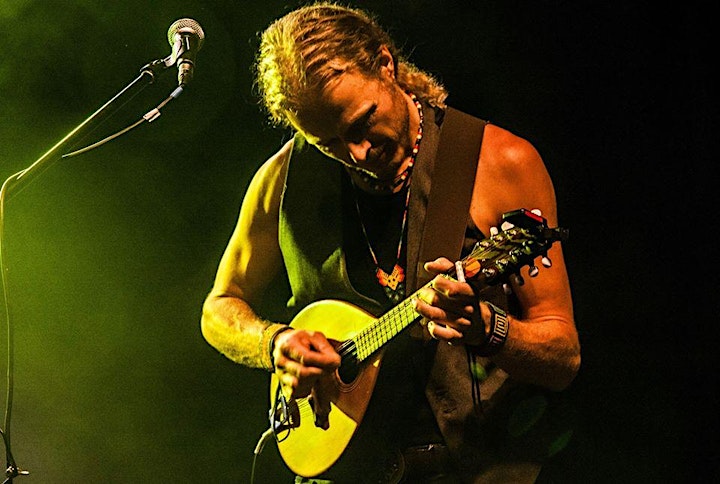 Harmony Yemanya (Hilary Davies) is a multi-instrumentalist (flute, violin, piano, guitar, voice, crwth etc.), composer/songwriter and music therapist (Guildhall School of Music and Drama). She has many years of experience performing and recording with various bands and artists, including Circulus, Shimshai, Jenny Bliss, Pamela Wyn Shannon, as well as performing solo (sometimes using a loopstation to create melodic and harmonic layers on her various instruments and voice) at venues and festivals across the UK and further afield. Harmony has released four albums of solo music. Her influences are varied, ranging from traditional and contemporary folk, jazz, Early Music, sacred and ceremonial music from across the world, contemporary Classical music and free improvisation.