Children's author Dinah Mason Eagers talks about writing a nature story for children and reads from her new book
About this event
Join Dinah Mason Eagers for a talk about her new children's picture book At the Bottom of Dudley's Garden. Dinah will be reading from her book, sharing the history of the real life characters behind the story and answering your questions.
Perfect for children who enjoy storytime and also for adults who love nature. At the Bottom of Dudley's Garden is an uplifting story about helping bees and butterflies in the garden. It's so easy to feel helpless at the moment – but this is a book that is beautiful inside and out and full of joy.
About the book:
"We need to tell you something Lily!" they buzzed. "It's about the wildflowers ..."
Lily Katinka thinks she is the most beautiful flower in Dudley's garden. But she's rather worried because Dudley has allowed the end of the lawn to grow wild, and it seems so untidy!
Adding to her dismay, the 'ugly weeds and scruffy grasses' are getting a lot of attention from the bees and the butterflies.
What is so special about the bottom of the garden? Lily Katinka has to find out ...
A perfect event for children and families who love a heartwarming and beautifully illustrated story about the hidden world of wildflowers in the garden.
About the event:
This event forms part of the annual Crumps Barn Studio online Literary Festival - a series of free events for booklovers.
Get the book:
At the Bottom of Dudley's Garden by Dinah Mason Eagers and Anna Platts is out now in paperback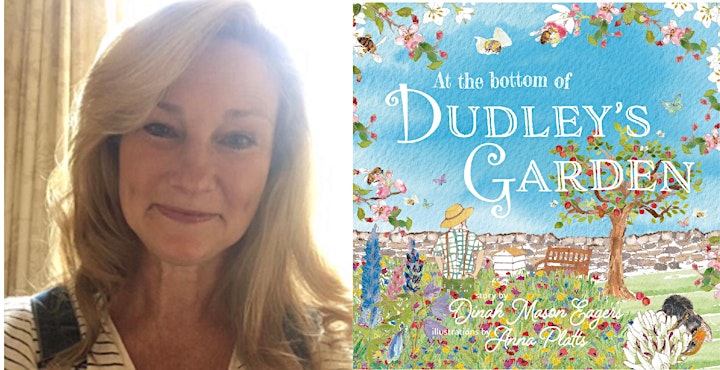 Organiser of Wildflowers and bees: writing about a garden with Dinah Mason Eagers