Online talk by Ed Drewitt, well known naturalist, broadcaster, tour leader, bird ringer and Peregrine researcher
About this Event
THIS EVENT IS NOW SOLD OUT! SHOULD YOU WISH TO SEE A RECORDING OF THE TALK PLEASE CONTACT US BY EMAIL: KEYNSHAMAWT@GMAIL.COM
Dorset is home of some of the UK's remaining heathland and important coastal habitats along the Jurassic Coast. In turn they are home to a diverse range of wildlife, many rare and declining.
Ed has led many tours across Dorset in search of badgers, deer, lizards, snakes, birds and wildflowers meadows, and taken schools and adults alike fossil hunting at Charmouth. In this talk Ed reveals more about the wildlife that can be seen in some of these habitats, where to spot them and why Dorset is such a haven for them. 
After the talk there will be opportunity to ask questions.
We would welcome our local members (or anyone joining us) to stay connected for a social event (after a short comfort break), including local sightings and chat.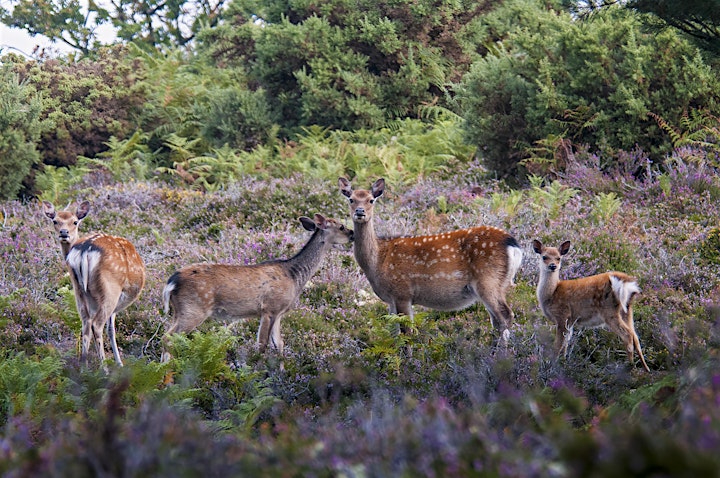 Banner photo: Kestrel on the cliffs at Durlston
Photo above: Sika deer at RSPB Arne